Somos Una Voz charity uplifting the Latino community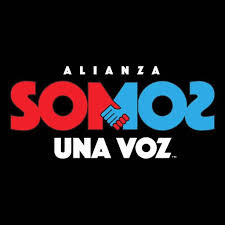 Imagine having your home completely destroyed. All of the hard work and money that you put into having that home you loved so dearly is gone. A storm destroyed everything in a matter of days. You are left hopeless and desperate for things to return back to normal. After recent hurricanes, victims lost everything.
The "Somos Una Voz" charity event, translated to "We Are One Voice" in Spanish, was created in order to help raise money for these victims who recently went through hard times. With all the different influencers who attended the event, that October 14th of 2017, was going to make history.
"For the first time, in a long time, you see an influx of Latinos who are very influential in the entertainment industry…to see those groups come together, shows you they have the power and influence that the Spanish community is growing in the United States," says Spanish teacher Ms. Charter.
The hurricane that happened in Puerto Rico has made the Spanish community stronger and more united.
"It really shows how people can come together and are supportive of each other. So many people flew out to Puerto Rico to help the victims or they sent necessities or they sent money," said freshman Gabriela LeBron.
We can't panic in times like these where people need us most. Instead, we must take charge.
"I think the thing that they wanted to get out was that Puerto Ricans are American citizens," says Ms. Charter.
"As a result of that, they should have gotten the equal treatment that Floridians and people from Texas got," quotes Charter. This event helps represent that Puerto Ricans are just as important as any other Americans.
Puerto Ricans aren't getting the necessary funding for rebuilding after hurricane Maria. "[The victims] tend to lose many valuable possessions and sometimes even family. Raising money for these events helps victims get back on their feet," says Ms. Charter.
Helping donate in order to make sure victims don't feel alone, is crucial to getting through tough times like these.
In times as tragic as these, we all must come together as a community and support one another despite any differences we may have. "If I was in this situation, I would like someone to help me get back on my feet. It's just a simple act of kindness," suggests freshman Ajo Adjegan.
Think about how would you would feel in this kind of situation. Wouldn't you want someone to be there to support you?"You don't have to be Latino to donate," adds Spanish teacher Ms. Calvo.
Puerto Ricans play a big role in running the U.S. successfully, which is exactly why we celebrate Hispanic Heritage Month here in the United States.
"We're all immigrants in this country, and you just want to donate to people who are having a hard time. We want to show how much we support each other," says Ms. Calvo.
This isn't just about raising money for people. This is about empowering the Latino community.
Even though the Somos Una Voz event raised 35 million dollars, there are still other things that can be done in order to help hurricane victims. Go to this website to donate: https://pr.gofundme.com/o/en/team/somos/marc-anthony-and-jennifer-lopez
About the Writer
Alyssa Cabrera, Senior Editor-in-Chief
Alyssa Cabrera is a Senior Editor-in-Chief for the iNews Club. She attends the NYC iSchool, and has a passion for writing. She loves listening to music...