The 2018 Congressional Elections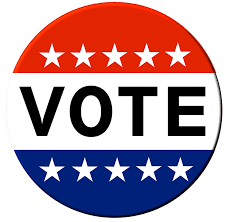 On November 6, 2018, the Congressional Elections will be held in New York State. Although this may seem like any other election, with the current state of our country's government, it is so much more than that.
According to Ballotpedia, all 435 seats in the United States House of Representatives are available this upcoming election, along with 35 of the 100 Senate seats. In New York State, polls will be open from 6:00 am to 9:00 pm.
As of the time writing this, in New York state Democrats hold 26 out of 35 Senate seats. However, the seats are up for grabs, in which one candidate from each of the state's 27 congressional districts will be chosen.
Ms. Strassler, a U.S. History teacher at the iSchool, believes that voting in this year's elections is critical to the state of our nation, especially amongst young people.
She thinks that "It's really important to at least shift the majority in one of those houses away from the Republicans and to a Democratic majority, so that policies Donald Trump wants to accomplish will be fairly reviewed by both Democrats and Republicans." Shifting at least one of the houses could completely alter the future of our nation.
In order to vote in New York State, there are a series of categories you must fall under. You must be a U.S. citizen, at least 18 years of age, have lived at your present address for at least 30 days before the election, and have filled out a physical or online voting registration form.
It is probably in your best interest to vote if you are already registered in the upcoming election, especially considering the effects of the past 2016 election.
Carmen Simons, an iSchool Junior, had a lot to say about this year's midterm election. He personally is engaged and excited about this year's election.  
"As long as people vote, it doesn't matter who they vote for. People just need to vote," Simons emphasizes.
It is clear that people deciding not to vote is the opposite of what young people like Simons want to see when election day comes. The choice of not voting can potentially have a large effect on the results of the election, in which every vote counts.
In October, Simons ran a booth where he attempted to get people of age to register to vote. His booth ended up convincing both students and passerby's within the neighborhood to register to vote. This was his way of assuring that his fear of people not voting in this years election did not become a reality.
In addition, iSchool sophomore Ada Cowan is contributing to this year's election by taking action via the internet in order to get more people to vote.
"I'm texting people to vote through an organization," she states.
Those like Cowan and Simons,who care a lot about the future of the country's government, especially as younger people, are the ones who bring a lot of attention to the importance of voting.
Simons states, "At a point where we are more divided than we've been in the past, it's important to see where the country is going to go. Right now the government is controlled in all three branches by one party."
Keeping this in mind, it makes sense as to why more people are coming out and communicating the importance of voting, whether it is to keep things the way they are or change what is disagreed with.
According to an article by Civic Youth, an estimated amount of 23.7 million young voters ranging from ages 18-29 voted in the 2016 election.
Based on this, the potential impact young people could have on the way that our government officials are elected. That is, of course, if they choose to use their voice.
In relation, this impact is exactly what people are keeping in mind as they continue to encourage more people to vote.
"It will determine a lot of people who will be in power. Those people have the power to reject the president," adds Cowan.
Due to the backlash about the outcome from the 2016 election, one of the biggest things people are considering is having representatives in office who will monitor the actions of our current president.
For many who were upset about the 2016 election, this factor is something that drives them toward being more active about encouraging voting.
"I think that the 2016 election is going to make people a lot more active, but at the same time cautious. Some might think 'What's the point? Trump won,' while as others may have been invigorated by it and will definitely vote or run a campaign to make others vote," adds Simons.
These multiple mindsets are now going to show in the results of this years election, based on all the activism that is happening to support more people voting.
Although it is not guaranteed that results may change, activism from young people continues to show results about the public's new opinion on how important it is to make sure every voice is heard.
Overall, people are just keeping the 2016 election in mind as they think about who they will be voting for this year.
"I think now we know about how much of a dire situation we are in, people are really rallying to get people to vote," Cowan says.
Moreover, there is a lot young people want people to think about when voting in this election.
Cowan later states, "I hope people are really paying attention to the candidates and doing their research."
Depending on your personal views, research on the candidate you are considering voting for is the most effective way to make sure you are voting for something you believe in.
Personal views should be reflected within voting choices in a way that creates the change you want in this country.
Ms. Strassler also mentions that "It's really about people's individual states for the senate, and their individual congressional districts, so I think in New York democrats win most of the time… but if people have friends and family in other states they should talk to them about what their representative has done for them lately and try to impose on them that if they're unhappy with Trump's actions lately then this is a way to send a signal."
This is point crucial too. If people have representatives in their state that they feel are not doing enough or have opposing views, this is their chance to have their voices heard.
Overall, your vote will do a lot in terms of what happens for the future of your country. It is completely up to you to decide whether or not voting is something that is important to you.
However, as American citizens it is our right to vote, which we should take advantage of when it comes to thinking about a government that creates the change in our country that we want.
This American right is a privilege, which if used in a way that shows support for your beliefs, can determine the way you want your life as a citizen.
"It is our american right to vote, and it is a right that we need to exercise"
For more information on voting, go to this website:
About the Writers
Gabriela Lebron, iNews Club Reporter
Gabriela Lebron is a sophomore at the NYC iSchool.  She is the copy editor for the Arts & Entertainment and Review sections of iNews.  Gabriela loves...
Alyssa Cabrera, Senior Editor-in-Chief
Alyssa Cabrera is a Senior Editor-in-Chief for the iNews Club. She attends the NYC iSchool, and has a passion for writing. She loves listening to music...