"I Liked The First One Better to Be Honest"
The film, "To All the Boys: P.S I Still Love You,"  did not do as good as the first did. Given a rating of 54% and a 9% drop in viewers, it leaves many wondering why it didn't succeed as much as it was expected to.  
The film "To All The Boys I've Loved Before" was a big hit among many Netflix viewers. It became very popular since it was one of the only well made romantic comedy movies that had come out that year. It received a 97% from Rotten Tomatoes as well as liked by 97% of all viewers. Noah Centineo and Lana Condor soon became two people everyone loved.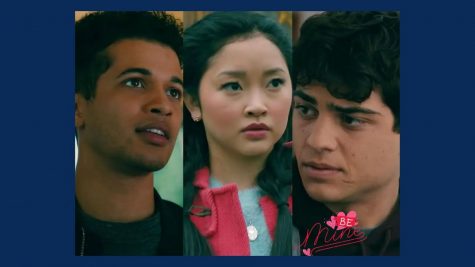 "To All the Boys I've Loved Before" was considered to be a wholesome, fresh film that was different from the other 100+ basic films with the same plot line on Netflix. For those who have not seen the film, Lara Jean had written five love letters for her crushes when she was younger, and her little sister, Kitty, found them and sent them out in an attempt to find love for her sister. Peter asks her about the letter, on the school track. 
As she's talking to Peter, another boy who she wrote a letter to, her longtime crush Josh, walks towards her and in a moment of panic, she kisses Peter to throw Josh off. Later when asked why Lara kissed Peter, she admits it was because she wanted to throw Josh off. Lara and Peter come up with a plan to fake date each other to make Gen, Peters ex, jealous and possibly throw Josh off. 
This leads to real feelings getting conflicted and ends with Peter and Lara actually dating. In a mid-credits scene, we see another one of the love letter recipients arriving at her door with flowers in their hand.This kickstarts the plot for the second film.
"To All The Boys: P.S. I Still Love You" was one of the most anticipated films of the year, with millions of fans, this movie was expected to do better than the first one. There are a few things that brought the movie down before it was even released. For example, about two days after the first movie came out, while everyone was still talking about it, the creators of the film released a teaser for the second film. 
This, for many fans, felt extremely unexpected and sudden. Ashley Grullon, a fan of the film says, "It was weird, like everyone was talking about the first film and they just dropped this out of nowhere, usually creators wait a few months before deciding to release information on a movie or show but they just released it like, it was random and they released a teaser immediately, so I as a viewer thought that the film was coming soon but they took 2 years to release it." 
Although this is one of the many odd things that made viewers want to step away before watching the film, critics have some things to say. Ben Travis from "Empire," comments, "It's not quite as fresh or fun as the first film, but P.S. I Still Love You still has plenty to love about it", Critics and viewers feel the difference between the first film and second. The directorial work in the first film was one of the reasons why it was popular. According to another fan, Sara Hossein, "They made the film something new and different, something we haven't really seen before in romantic films. You know that basic thing where a girl likes a guy, but the guy has a girlfriend and then he starts liking the girl." 
The creators tried to avoid a simplistic story line, which is what they did with the second film. It is one of the main reasons this movie became less liked than the first one.
"To All The Boys: P.S. I Still Love You" introduced new characters which would make it more interesting and make the readers want to continue watching since it would be different from the first film, but many of the characters lacked depth.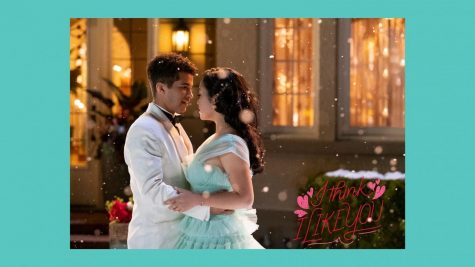 Sophomore Genesis Osorio says, "John Ambrose was one of the many characters that was in this film that my friends and I didn't feel that strong of a connection because they didn't really say anything about him. He had no depth as a character." Osorio also felt that his character was only focused on his love for Lara Jean. Besides John Ambrose's depth there's many things this movie left out.
Chris, Lara Jean's friend, had a love interest named Trevor. Through the movie they were seen together but that was it. They mainly focused on the main plots rather than add to the side plots. The same was done with Lara Jean's father and the neighbor who also seemed to be interested in each other. This was not as noticeable considering that the main focus of the movie was Lara Jeans choice between two boys who liked her.
This doesn't mean the movie was terrible though. Many critics and fans find that even with these parts of the sequel that make parts of the second film cringe
y, the film was heartwarming and interesting. A fan of the trilogy, Ferrah Reid, mentions, "even though there were parts of the movie that made me want to stop watching, it was cute, i'm excited for the third film it should be better." Adding on to the fact that To All The Boys is a trilogy, the sequel ended like it was the last movie of the series. 
Sara Hossein adds on that "my expectations are high for the next film, I hope it exceeds it." 
Most fans have high expectations for the next and last film. There were lots of questions left unanswered by the creators that everyone hopes gets answered. Although the sequel "To All The Boys: P.S.I Still Love You" was not as good as the first one was, it is still considered lovable by most of their viewers.