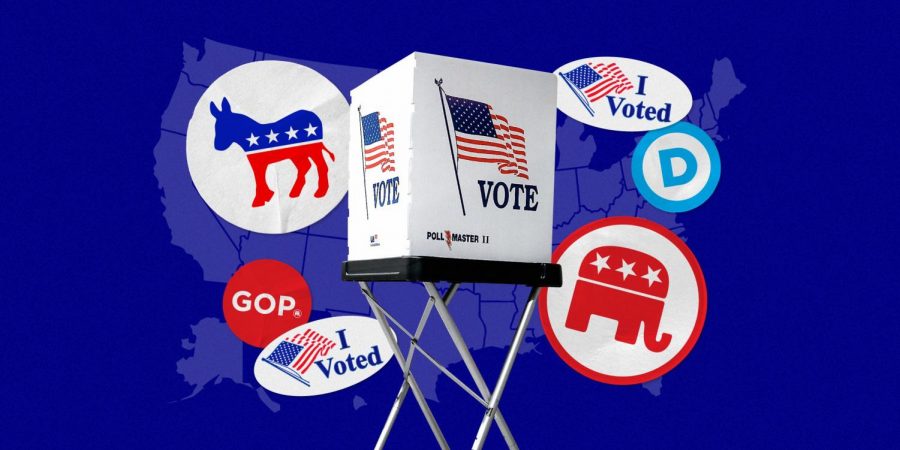 As the results from tonight's Presidential election are released, a group of iSchool's history teachers will join with students taking Elections: 2020 via Zoom to analyze and discuss the returns as they come in. 
Mr. Jay, who currently teaches this timely course, wanted students to simulate life as a pundit on Election Day, bringing students and teachers, including Ms. Turso, Mr. de Picciotto and Ms. Strassler, together to react as each state shared their results. 
"I've watched many election returns over the years and always found them  exciting and best enjoyed  in the company of others," Mr. Jay said. "I'm looking forward to being there for students to answer questions and provide context, as well as to learn from them as they provide their unique and valuable perspectives."
Mr. de Picciotto, one of the co-hosts for tonight's event, teaches Campaigning in the 21st Century and sees tonight as a chance to share what he has learned through the years about politics.
"As a teacher, I see it as my responsibility to pass on what I've learned," he says. "That means helping students navigate the society they will be adults in. By attending tonight, I'm showing that it's important to devote time to the political process and I'm looking forward to helping clarify anything for students unfamiliar with parts of the process." 
Lauren Cichon, a senior, is looking forward to tonight's Zoom call because it's going to be a positive space to be in a stressful time. 
"This is a really intense time and I think it will be interesting to be in a supportive environment during the election broadcast," she said. "It's also going to be nice to get perspectives outside of those of the people you live with."
Caroline Mulcahy, a sophomore, is looking forward to the call because of how historic tonight's election is. "I am especially interested in hearing other students' opinions of how the race is going and what their predictions are," she said. "I think that being able to experience an election like this is an amazing opportunity, and I am curious to hear from our teachers and what they have to say."