Why are the Oscars still so white?
April 1, 2020
The most recent Academy Awards just passed February 9, 2020. And once again critics were pointing out the lack of racial diversity among the nominees.
For far too long, the number of black people to be nominated or win an Oscars has been at an all time low ever since the beginning. By continuously shutting out people of color, they are sending a message to them that they don't deserve to be integrated.
Once again, people of color were told, both indirectly and directly, that their stories and perceptions of the world are not worthwhile. They were told they should be satisfied with the scraps of recognition received in years past.
It's a persistent problem in an industry running out of excuses for its unhurried pace of change. A year after a list of Oscar nominees that represented one of the most diverse in the history of Academy Awards, with people of color and women winning in at least 10 categories, the Academy took a significant step backwards in 2020.
Only one person of color received a nomination this year: Cynthia Erivo for best actress for her role in the movie "Harriet". She told The New York Times, "It's not enough that I'm the only one. It just isn't." She also added, "Far too much work was done this year by incredible women and men of color that should be celebrated." 
Alexandra Soriano, a freshman, said that, "It is clear that racism is ingrained in our society and it is not fair that the white part of our society wins these Oscars for doing the same thing any woman or man of color can do or accomplish."
In addition to all of its problems, the Academy was also being criticized for only nominating men in the best director category when many of the past years most praised films were directed by women. 
In the history of the Oscars, only five women have been nominated for best director. Lizette Colon, guidance counselor at the ischool, said that "Hollywood is still driven and dominated by straight white men, that has not changed for quite some time."
A lot of buzz also came around when Jenniffer lopez wasn't part of the nominees for her role in the movie Hustlers, which co-starred Constance Wu, Keke Palmer, Julia Stiles, Lili Reinhart, Lizzo and Cardi B, in which she played as a stripper.
This made a lot of people upset and made Lopez upset herself. She is a woman in the industry and is also Hispanic. Colon said, "I do not think Jennifer Lopez should have been nominated for playing a striper, that is straight up tacky and is not what I want to see". 
She also added, "the Oscars should be based on characters that reflect the beauty and diversity of this country. We want to see women and people of color playing more roles that show who they are as human beings, not just stereotypes." 
Every other year, they are sending out a very clear message to people of color and sometimes women, that they're not welcome here. Nobody is asking for any type of preferential treatment, although that's what they are given every year. At this point of the game, individuals want to be appreciated and respected for their work.
Colon then said, "We have to be realistic about the mainstream content that is being put out. Most of the faces in mainstream media will continue to be white with a sprinkling of color."
It continues to ignore the sole fact that women and people of color want to see their lives reflected in the movies that are put out to watch. Representation is not a lot to ask for. 
Some people are saying that the major cause for this results is that the distribution of voters for this year's Academy Awards showed that the extensive majority of voters were white, with just 16 percent of minority members. The measures taken to make the Academy's voting members more diverse were expected to avoid this type of scenario, but this time around they didn't.
Perhaps there's still a little hope left. A little more than a week after the almost all white record of nominees was shown, the academy's governing board announced that it was going to make changes that might help address the problem. It said it was committed to doubling the number of women and Academy members of color.
Just like Colon, Tom Jones, English teacher, thinks "how the dominance of white, male, heterosexual, and cisgender characters in narratives that are centered on only the experiences of this minority of the overall population can only communicate to the rest of the world that their stories, their lives, aren't as important."
Jones also agrees that "What is frustrating is that even in the face of evidence that films that feature women and/or people of color have the potential to make a great deal of money, like "Black Panther," "Crazy Rich Asians" and "Little Women," the conventional thinking does not change."
This conversation about the Oscars lacking diversity has been an attempt for as long as we can remember to push back against a larger system-wide problem by pointing to one of its most clear mistakes. 
You've already heard "Only one performer of color was nominated for an Oscar in 2020" and most likely got a response along the lines of, "Oh well, there weren't any other performers of colors to be nominated, who were you expecting?". Although that ends the discussion, you're calling attention to the real problem. And no matter how many deserving performers of colors are listed out, they're still going to be an irregularity, not the regulation within the picture of most movies made in America.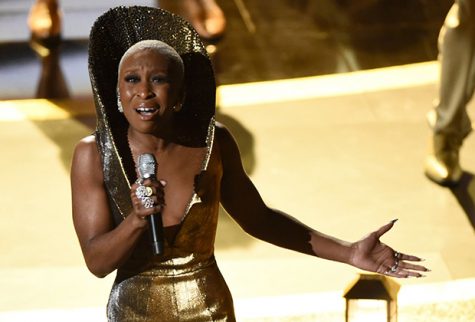 Things were supposed to be getting better. The Academy had its "come to senses" moments a few times now, tried some self-reflection, even expanded its voting base. All of which is why so many are upset to see the Academy seemingly just forget this year and go backwards instead of moving forward.