About
The iNews Network is the student news site of the NYC iSchool. Founded during the 2008-2009 school year, The iNews Network strives to bring relevant news and information to our students, faculty and staff. 
Ethics Code
The iNews Network follows the NSPA's Code of Ethics for High School Journalists: 
Be Responsible.

Be Fair.

Be Honest.

Be Accurate.

Be Independent.

Minimize Harm.

Be Accountable. 
Class Reporters vs. Club Reporters
If an article's author is labeled an 'iNews Class Reporter,' it means that the article was published as a culmination of either the iNews or Investigative Journalism module class at the iSchool, and that the author is just beginning their study of journalism. If an article's author is labeled as an 'iNews Club Reporter,' this means they are part of the iNews Club, the official news and journalism after school club at the iSchool, and that person is further into their study of journalism.
Editorial Policy
The opinions expressed on this site do not necessarily reflect those of the entire iNews Network staff, the NYC iSchool administration, or the NYC iSchool student body.
Questions and Corrections:
Any correction, suggestion, or letter to the editor should be formally submitted via email to our editor-in-chief,  Ms. Andrea Mangano, at [email protected].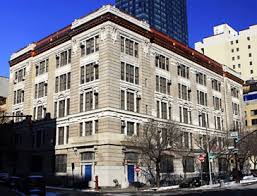 131 Avenue of the Americas
New York, NY 10013