The beauty of music
November 16, 2021
Since you've been a little kid, you've heard it on your stereo. For many people on this planet, it can be used as a coping mechanism, a way to calm down or hype up. It can accompany you wherever you are, it can bring back memories and help make new ones. It's been around since humankind has existed on this Earth. 
Music.                             
"Music is life itself," said Louis Armstrong.      
I've always found it incredible how music can communicate just through musical notes. It's ridiculous that the sound of an instrument can convey such a powerful emotion and that's why I think music is one of the most beautiful creations on this planet. 
Music is one of the best ways to express emotion whether it's happy, sad, angry, heart broken, excited, peaceful, etc. 
It has endless genres and styles and it's constantly expanding and changing every day. As humans grow, music grows with us and is always evolving. 
"Music is the strongest form of magic." Marilyn Manson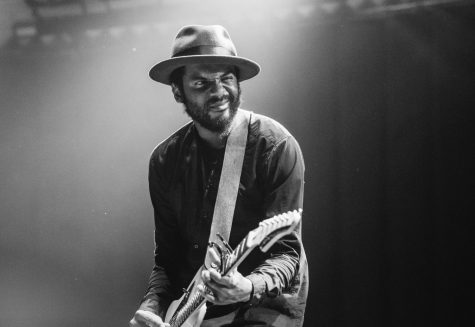 Photo by Rob Putnam 
There's a style for everyone, and you can always find a song or an artist that you click with. Exploring and finding new music is something I do on a regular basis because there's a never ending supply of it. Music is in constant demand and one of many huge industries on this planet.
Everyone has their own preferences when it comes to what you listen to. Some people may like genres like rap, punk rock, indie, jazz or classical music while others may like reggae, disco, pop or blues. Music holds no laws or boundaries. It is an accessible source of happiness and content for everyone on this planet no matter where you're from or who you are.
"Music is the moonlight in the gloomy night of life." Jean Paul Friedrich Richter 
For me, music has been there in some of the hardest times in my life. It's a tool to help you take your mind off whatever troubles you may be having. I can be in a place with a lot of anxiety because I'm stuck on the A train in between High Street and Fulton Street. With no phone connection, the fact I am hundreds of feet under water and that I get anxiety from enclosed spaces obviously leads to me freaking out. I always put on some happy, upbeat music in moments like this and strangely enough I can take my mind off whatever stress or anxiety I was having. 
It's by far one of the most helpful coping mechanisms and many people I know agree with this. 
Photo by Joey Rodriguez 
I personally hold no judgement when it comes to music. I'm always open to more inspiration from my friends and never hold back to sharing my own. Some artists I like are Playboi Carti, Machine Gun Kelly, Bruce Springsteen, Gary Clark Jr, Big L, Greta Van Fleet, Steel Pulse, Kid Cudi and Goth Babe. 
Music holds many memories for me, for example, when I was 4 years old my dad always used to play a country artist by the name of Alan Jackson. Whenever I listen to him now I remember my childhood and it always puts me in a happy place. I think music can further amplify times in your life, bring back forgotten memories and make new ones.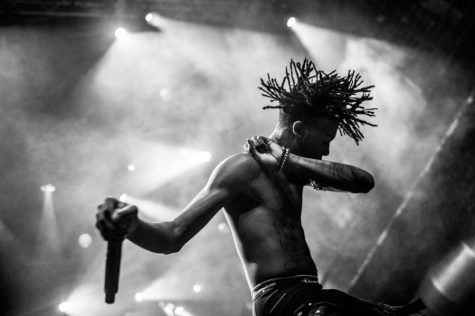 Photo by Robert Henry
Not only is music entertaining and fun it is also incredibly good for mental health. A study done by the AARP in 2020 found that out of the 3,185 adults they tested, music had a small or big positive effect on their mental health, anxiety and depression. Music is so good for humans in so many ways and it just makes you so much happier as a person.
To conclude there's so much more I wish I could say, because music is a vast topic that never ends. You can always find beauty in it and it's incredible that way. It's a tool for depression, anxiety, happiness levels, comfort and so much more.