Why are sexual assaulters and rapists not arrested?
November 16, 2021
"In order to escape accountability for his crimes, the perpetrator does everything in his power to promote forgetting. If secrecy fails, the perpetrator attacks the credibility of his victim. If he cannot silence her absolutely, he tries to make sure no one listens," said Judith Lewis Herman, a survivor of rape. 
If you have ever been sexually harassed or raped, you would most likely agree with Herman? When you speak or scream for help, most of the time it feels like no one can hear you. Well, although this country is based on support and equality for all.  Is it really? 
Is the criminal justice system truly on the side of the victims? In what ways is the criminal justice system sexist? Many folks appear to be perplexed by a couple of questions.
There have been innumerable incidences of rape and sexual assault throughout history. The majority of those lawsuits were dismissed or dismissed without prejudice, and some of the victims did not receive the justice they deserved.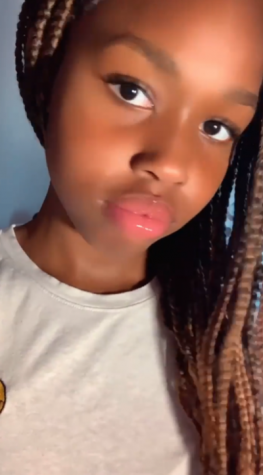 Brielle Davie, a freshman here at the iSchool, had a strong opinion on sexual assault and what the justice system haves to do with it. " I feel like they are against sexual assault, however they are not doing the best that they need to do to solve this situation so think of it like this they say they are against sexual assault and they are gonna help the victim but they are not doing it in the most effective way and that is what has to be done, they have to help these victims their families help their trauma and really understand the situation because a bunch of police officers yelling at a victim is not going to be as effective than getting a professional therapist to help find out what happened in that traumatic scene that was uncalled for and definitely against the law." 
After "Do you think that justice supports the idea of locking up sexual assaulters and rapists?"  According to Brielle she thinks that they do want to lock them up but they are not doing enough to take care of the situations. 
She also says that by the justice system including police officers taking care of these situations in the wrong way and barely doing anything they become more conflicted by police officers screaming at a victim according to Brielle. There is more than that. 
According to Brielle she says, " Womanist is a feminist of color however some feminist groups ideals are not beneficial to people of color and I think that as a Womanist we always come through and support the people who need it" Says Brielle.  After this interview she said she would continue on being a womanist and activist to society and try to make our present and future a better and safer place to live.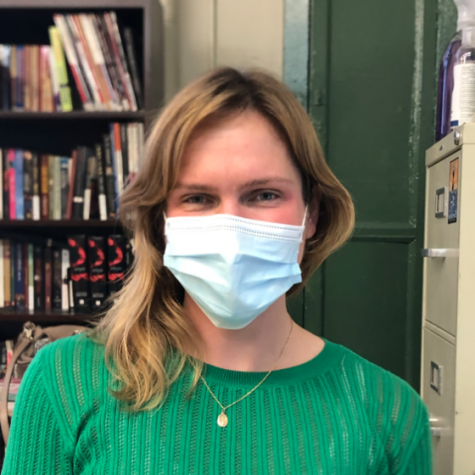 Ms. Coughlin is an iSchool English teacher in New York City. She also has some major concerns about why sexual assaulters aren't being prosecuted: " I think that the hard part is that is really complicated because with sexual assault and rape and sexual violence in general there is so much change tied to it and there is also real difficulty in to how the police departments handle this. It's like kind of confusing because we say justice system but it sounds kind of big and broad but it can be so much more specific it can be and interview with a police officer in a small town then if they don't know what they are doing or they say the wrong thing or they don't process something correctly or effectively it can blow up the whole thing so I think that the first part is getting people to speak up and go to the authorities when things like this happen the second thing is that the complications of sexual encounters because it can really quickly become one person saying one thing and the other person saying one thing and there is not a law that can fix that." She expresses her opinion on how the justice system can be better and more helpful towards this conflict that is happening in our nation. She also encourages all rape and sexual assault survivors to fight for their rights and speak up.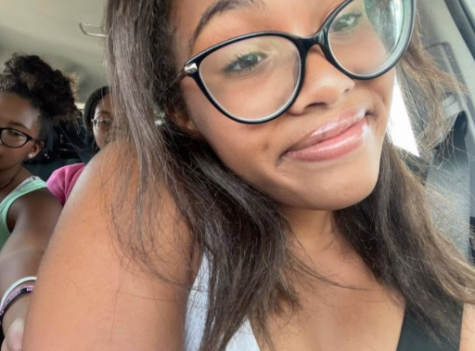 Aside from Ms. Coughlin, we have a Florida high school student named Helena. She is not only high school student, she is a women's activist that stands up for equal rights and women rights. "I never really know how to answer questions like this. As a woman, it's hard for me to even know that even if I report my case, I will never get listened to because the justice system is trying to avoid situations like this," says Helena when responding to the tension between rapists and sexual assaulters not being prosecuted by the justice system. Helena also expands her thoughts and says the following. "It's very traumatizing to many people. Rapists and sexual assaulters don't get arrested because the justice system isn't interested enough to keep us safe," Helena states. According to her, the court system is not doing enough to protect civilians' lives, particularly those who have been raped and sexually harassed. She believes that people in power should begin paying attention to and care about these issues.
Aside from these interviews, there has been some writing regarding sexual assault and rape survivors. There is enough proof on The New York Times website about how sexual assault and rape cases are handled. 
Cammy Duong has experienced this horrifying experience of rape. "The police investigation lasted months. But when the case reached the Manhattan district attorney's office, prosecutors quickly declined to bring charges, records show. It would be seven more months before Ms. Duong got an explanation," states Jan Ransom from The New York Times.
Recently, there's been a change in cases of sexual assault that have not been dealt with. "In the Manhattan district attorney's office, prosecutors dropped 49 percent of sexual assault cases in 2019…" This only goes to illustrate how the reduction in cases has been going on for over a year, and federalism, or more specifically, the Justice system, has done nothing to address it or increase its ability to assist those in need. This leaves a few thoughts in mind. Will this ever improve? How will it impact our future?  
According to  rainn.org, sexual assault reports are on the decline, and many of these cases are being dismissed. "Of the sexual violence crimes reported to police from 2005-2010, the survivor reporting gave the following reasons for doing so:5
28% to protect the household or victim from further crimes by the offender

25% to stop the incident or prevent recurrence or escalation

21% to improve police surveillance or they believed they had a duty to do so

17% to catch/punish/prevent offender from reoffending

6% gave a different answer, or declined to cite one reason

3% did so to get help or recover loss
Of the sexual violence crimes not reported to police from 2005-2010, the victim gave the following reasons for not reporting:5
20% feared retaliation

13% believed the police would not do anything to help

13% believed it was a personal matter

8% reported to a different official

8% believed it was not important enough to report

7% did not want to get the perpetrator in trouble

2% believed the police could not do anything to help

30% gave another reason, or did not cite one reason"
This information can bring up so many questions to society. Such as Are people giving up on reporting their cases of sexual assault or rape because of most cases are being denied? Well this brings lots of questions and opinions in our democracy. But yet we have not found out what will be the future steps in abolishing this conflict.
Furthermore, his issue has existed in this and other countries for decades. Will the legal system ultimately improve and begin to address this issue? Will our country enact any legislation that benefits persons who have been sexually attacked or raped? Despite this, no one is aware. Overall, regardless of who you are, please be aware of this issue and educate yourself and others about it.