A goodbye to iNews from our 3rd editor-in-chief
As I finish my time at the NYC iSchool, the first thing I want to say my goodbyes to is the iNews Network, the iSchool's phenomenal student newspaper which I have been honored to lead for the past two years.
When I took over as editor-in-chief, iNews was struggling to keep up with the daily onslaught of news surrounding the COVID-19 pandemic, the difficulty returning to in-person school, burdensome conversations on race and policing in the United States, and the disproportionate effect each of those evolving situations had on minorities. During this time, our smaller staff of less than a dozen reporters had to juggle the task of writing about these rapidly evolving, systemic issues while also maintaining the happy-go-lucky feel that many people feel the classic student newspaper should have. 
In 2020 and 2021, people were very burnt out of the news, with good reason. The developing storylines of COVID-19, the death toll, the restrictions imposed on New York, coupled with rising rates of unemployment, depression and pessimistic outlooks on the world were very hard to make sense of.
The student newspaper plays an interesting role. As a mainstay in high school extracurricular activities, a lot of people choose to join the newspaper as a means of writing about topics that interest them, with a subsection of people joining to write about issues that are close to their heart or issues that they want people to pay attention to. 
I learned about this further when I started the NYC Organization of Student Editors and later expanded it nationally, something I did as a means of identifying what the student newspaper should be, and how I can better my own. One thing I found is that there is very well a "media gap" in our society—that is, a gap that prevents some students from having access to a student newspaper over others. As many as 900,000 high school students in New York City don't have access to a student newspaper, which is very worrying, not just because the opportunity to write for a newspaper is important, but the opportunity to know what is happening in your school community is critical, not just to holding schools accountable but to train students how to report in the real world. 
It's important that we bridge this media gap, and that all schools continue to promote a student media presence at our high schools, and that access to student media, both reading publications and writing for them, is not based on socioeconomic status or the neighborhood surrounding the school. In fact, I would argue that it's more important that underrepresented students have access to student media—when publications have reporters with an eye for the news and a dogged approach to covering it as well as faculty advisors that are determined to upholding these values, they will be able to report the news that matters to their community because that's the power of the student newspaper. 
It's just as important that high school students get the opportunity to report and write, in any capacity, whether the reporting is on video games or gun violence. Journalism, from a young age, teaches strong interpersonal communication skills, confidence and a sharp style of writing that gets to the point, and effectively portrays a defensible stance. These are skills that the future leaders of tomorrow need to have, and that's a legacy that I'm determined to leave behind. 
I'm happy to pass the role of editor-in-chief to Isabel Wilder '23 and see how she continues to grow the paper and expand it to new heights, as well as pass the role of lead copy editor to Samuel Espinobarros '23. I know they will take this role seriously and continue to cover the iSchool community with the same determination and hunger for growth that our reporters did for the past 2 years. 
Leading iNews during the time I did required a lot of quick learning and required me to think on my feet. No one could have anticipated that COVID would have such a massive impact on our society, and it's my belief that iNews covered the news to the absolute best of our ability, even when we weren't sure what the next story would be. Journalism is a continual journey towards growth and improvement–whether it's the pursuit of the story or the unique angle, or whether it's taking the pulse of your community and finding out what stories they care about and want to see reported. This field is in a rough patch; people trust journalists less than they ever have, and it's easy to lose faith in journalism serving its role as the Fourth Estate. It is my hope, however, that journalists, both students of the field and the professionals, will continue fighting the good fight and fighting to regain trust in our ability to report the news accurately and fairly. I know I did during my time as iNews' editor-in-chief, and all good things start small, so I hope I made a difference here. I was honored to serve in this role and I'm honored to pass the torch to the next iNews staff.
About the Writer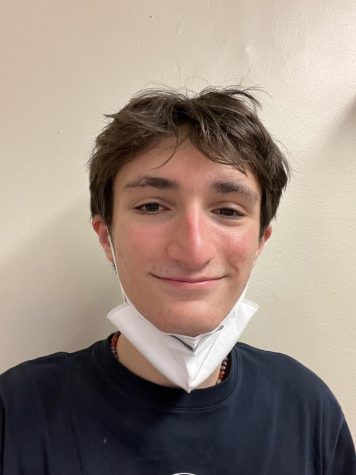 Zach Kaplan, Editor-in-Chief
Zach Kaplan is the editor-in-chief of iNews. Kaplan has been a contributor for three years, where he oversaw the sports section, wrote in the news and...