Underrated MLB playoff players
Every team has some players who were hot in September. Whether it be Aaron Judge or Kyle Schwarber, most if not everyone knows the superstars who've provided offensive and defensive talent for their team. However, some of the players who were hot aren't very well known, and they may go under the radar. It is essential that these players get recognized for their hard work, and hopefully they can put on a show this October. These are examples of underrated players per team to watch in the MLB Championship series, and if their teams advance, the World Series.
You have young talent, old talent, anybody underrated player not noticed by the public. Whether it's being overshadowed by teammates or just not being a very noticeable player, one player like that from each team will be on this list. Some players have incredible stories of minor league baseball for years, and some have had smooth careers. What do they all have in common? They are underrated ballplayers who can perform for their team to help them win in the most crucial moments. 
The postseason matters to each team, and players know this. If they don't show up with what they can do, that can put a dent in a whole season for a team. Everybody hopes that these players deliver this season.
YANKEES: Kyle Higashioka
Higashioka is starting to live up to his spring training expectations. Drafted by the Yankees in the seventh round of the 2008 draft, he put up amazing numbers in spring training. He had an incredibly good average of .423 with seven home runs and 11 RBI (Runs Batted In) in just a month. This made him one of the best catchers in the league around that time and made the Yankees feel confident in their trade to get rid of their other catcher, Gary Sanchez*. Higashioka had a slow start, but has started to pick it up over the last few months, and in his last seven games, he has put up an average of exactly .440 and 11 hits. Higashioka has been a key part for the Yankees bench and backstop. It is important that the Yankees play him so that he is able to continue to shine and provide runs for his team. All Yankees' fans are focusing on number 99*. They need to also recognize that number upside down, being number 66.
Another play of note for the Yankees is Harrison Bader. Bader, traded for Jordan Montgomery* right before the trade deadline, has put up incredible numbers in the division series thus far. While everyone thought that the Bader acquisition was a mistake for Yankee's General Manager Brian Cashman, it has turned out to be the opposite. Montgomery put up worse and worse numbers pitching for the Cardinals later in the season than he ever did with the Yankees in 2022. Bader, on the other hand, was injured until late September, but in the short amount of time he has played in the Bronx, he has really contributed to the team. In the first four games on the division series, he batted .286 with four hits and three of those being home runs. This is important to the Yankees. Bader contributed to the Yankees win on the first game of the series by hitting a solo home run which propelled the Yankees to a 4-1 game. He hit another solo home run just four days later which ended up in a 6-5 Guardians loss for the Yankees, but Bader wasn't done. He homered again the next day that helped the team to a 4-2 win, sending the series to a winner take all game five. Bader and Higashioka are definitely going to help the Yankees fight against the Astros in the Championship Series.
*Sanchez was traded along with third baseman Gio Urshela to the Minnesota Twins for Josh Donaldson, Ben Rortvedt and Isiah Kiner-Falefa.
*Number 99 on the Yankees is Aaron Judge. Number 66 on the Yankees is Kyle Higashioka.
*Bader was traded from the Cardinals for Jordan Montgomery of the Yankees.
ASTROS: Ryan Pressely
Ryan Pressley is a strong closer for the Houston Astros. Being drafted by the Boston Red Sox as their round eleven pick in 2007, he never ended up playing for them as he signed from the minors to the Minnesota Twins on December 6th, 2012 before making his debut for the Twins on April 4th, 2013. He played for the Twins until 2018 when he joined the Houston Astros, where he has played the rest of his career so far. This season, Pressley has held a 2.98 Earned Run Average, achieved 65 strikeouts, 33 saves and a 0.89 WHIP. The 33 year old has maintained this mind blowing season as a closer in his last 15 games with a 3.14 ERA, 22 strikeouts, 11 saves, and a 0.77 WHIP. He is an amazing closer and nobody can wait to see him shine in the postseason. It will be interesting to see if he can keep up his amazing stretch of the end of the season in a very stressful terrain. But Astros' fans don't have to worry about him failing. In last year's postseason, he pitched an 0.93 ERA and an 0.83 WHIP. While he hasn't been the most reliable for the Astros' in previous seasons, he certainly has redeemed himself for his horrid 11.12 ERA in the 2018 postseason, with his incredible pitching numbers during the regular season.
Another player that has been great for the Astros this season is Jeremy Peña. Peña hit for average with a .253 average, but he comes in clutch, especially considering the fact that former Astros shortstop Carlos Correa is no longer with the team. The main example of his clutch is his hits. In his final game against the Mariners in the ALDS, he hit a go-ahead home run that led to a 1-0 Astros win in 18 innings. In his last seven regular season games, Peña hit .357 batting average with a .750 slugging percentage; this is incredibly good for a rookie who has minimal major league experience. Peña represents the young rookies who are putting in everything they can to help push their teams far in the postseason, especially when the Astros remain one of the biggest threats that have made it so far in the postseason, when other threats like the Dodgers, Braves, and Mets have all been eliminated before the Championship series started. If the Astros can advance in the ALCS, it will be interesting to see an Astros-Phillies or an Astros-Padres world series, and if both of these star players can provide their talent to the team, the Astros will be in good shape. 
PHILLIES: Jean Segura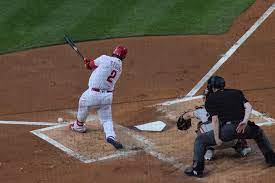 Jean Segura is an incredible ballplayer. He was signed into the league as a free agent by the Anaheim Angels (now the Los Angeles Angels) on January 22, 2007. He made his debut playing his one and only game for the Angels on July 24, 2012, before moving to the Milwaukee Brewers. This is where he made his name. He played three years in Milwaukee before joining the Arizona Diamondbacks. A brief stint of six months in Phoenix would result in a switch to the Seattle Mariners. He was injured for ten days twice in two years before joining the Philadelphia Phillies in 2018. In 2018 he would be injured for ten days another four times. On this fourth time, he would get injured more being out for sixty days. This is where he started working and has come back strong this season. There is belief he can stay strong and get through the playoffs. One of the older ones on this list, Jean Segura is more of a contact hitter. The 32 year old was a speedster who still is at times on the basepaths. He holds thirteen steals this season. This season he has a batting average of .277, a .336 OBP, and a .723 OPS. He has stepped it up as of recently though as his last seven games had a .292 batting average, .320 OBP, and a .292 slugging percentage. Though his slugging percentage has dived, he is more of a contact hitter, with 98 hits in 98 games. Fans hope to get some beginners luck as in his ten year career this will be Jean Segura's first appearance ever in the postseason. Jean Segura has already been performing well in the postseason. He holds a .389 batting average, a .476 on base percentage, and a .500 slugging percentage. Everybody is excited to see what he does in the upcoming months, especially with the Phillies first postseason appearance since 2011.
Another player of note for the Phillies is J.T. Realmuto. Realmuto, drafted in 2010 by the Marlins, has incredible power and speed. In his final game this season against the Braves, game four in the ALDS, he hit an inside-the-park homerun, making him the first catcher in Major League history to hit an inside-the-park homerun in the postseason. While he is 31, he is incredibly fast for that age, faster than other players of similar ages like Aaron Judge and Bryce Harper. This season, the right-handed catcher hit 22 home runs and had a batting average of .276, an on-base percentage .342, and finally, a slugging percentage of .456. These stats are incredible for a catcher, and he has definitely helped the Phillies come this far in the Postseason. Everyone will be looking forward to this Phillies-Padres championship series, as both of these teams haven't gone far in the postseason for several years.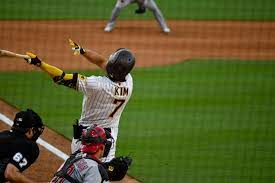 PADRES: Ha-Seong Kim
Kim represents the importance of South Korean baseball. Born in Bucheon on October 17th, 1995, he was drafted by the Nexen Heroes in 2014. There was one problem though. In South Korea, you must serve in the military unless you win something for your country. That was solved after South Korea took home first place in the 2018 Asian Games with Ha-seong Kim going 0 for 2 with two walks and a run as South Korea beat Japan.After playing baseball in South Korea for six years, he signed for the San Diego Padres on December 31st 2020. He then made his debut for the Padres on April 1st 2021. Being one of six current South Korean players, he shows promise. In his final year in the Korean League, he had a .306 Batting average, a .397 OBP, and a .921 OPS. He has always been the younger player on his teams. In the Korean League, he was always at least five years below his team's average age. Even in the MLB, he has been almost three years below the average age. The 26 year old has been getting better in his second year in the MLB. So far this season he has hit a total of 130 hits with a .251 average. He has picked it up though towards the end of this season. In his last 7 games he has maintained a .280 batting average, a .379 on base percentage and .440 slugging percentage. He is more of a contact hitter though hitting only 11 home runs this season. He has 59 RBI's this season and is tied for the 52nd most steals this season with eleven. He can play anywhere around the infield except first. He can play 3rd, shortstop, and second base. Fans were scared after the postseason was about to start when their star player Fernando Tatis Jr. was suspended do to steroid use and out of the season for multiple wrist injuries making him unusable for the end of the season and the postseason. Ha-Seong Kim has filled that void at shortstop. He may not be a home run hitter but he has been coming up in clutch spots for the Padres. He has knocked in RBI after RBI when he came up to the plate. He looks promising for this year's upcoming championship series.
The MLB has a lot of big and young talent, and everybody is excited to see what the All-Stars can do. This makes it seem that nobody notices the little guys pulling the strings sometimes on some teams' seasons. It can be anybody. If they just get hot all of a sudden they can perform and the playoffs are just the right time to do so. It could be a superstar that just does his stuff. It could be a random player who just came out of the minor leagues and just started hitting home runs. The MLB can be full of surprises, whether it's a World Series team falling apart or whether last place becomes first. The season can change up on you, on your team, and on your players. This postseason can change so the players better start getting ready because every moment matters.
About the Contributors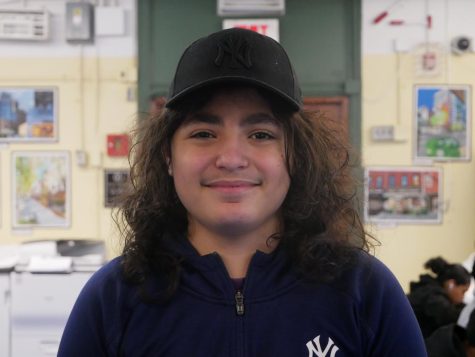 Micah Shapiro, Reporter
Micah Shapiro is a freshman at the iSchool, and an iNews Reporter. In his free time he likes to play and watch baseball, play video games and listen to...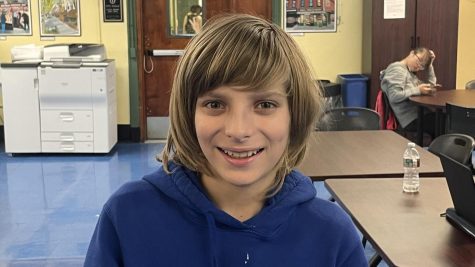 James Corradi, Reporter
James Corradi is a freshman at the iSchool. He loves sports, and he watches the New York Yankees, the New York Rangers and Liverpool F.C.. James also listens...