Sports injuries and its impact on mental health
Imagine your life being the best it could be";" you're playing soccer at the highest potential level for your age. You're a star on the field and may potentially have a future in the sport, but then it all comes crashing down. This might sound like an exaggeration to most, but for iSchool junior Josh Medor, it turned into his reality.
Two years ago he tore his ACL playing basketball with a little kid. He had to go into surgery, and a year later he tore it again. Twice. The injury stopped his sports career short, and he had to learn to reactivate the muscle in his leg. To this day he still isn't even able to play any sports, and his love for the game has been lost.
"It was hard for me, I had to sit on the sidelines watching other people do what I love." It truly hurt him, and the more and more he was sitting there doing nothing, the more he began to resent himself, the injury, and the sport itself.
NBA MVP Derrick Rose has a similar story to Josh. His young NBA career ended with a knee injury. He was at the peak of his career being the youngest player ever to win an MVP. He was hurt physically and mentally about knowing that he could never truly get back to his peak form.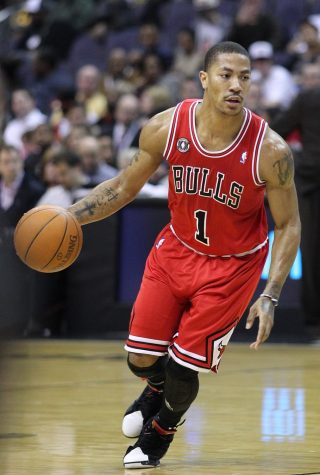 According to a video discussing his Injury, Rose said, " It was very hard, Very difficult, I love the game so much. That is the most I've ever watched basketball and been away from basketball. It's challenging to be happy without doing something that makes you happy". Rose was feeling unfulfilled with his play and wanted to get back out there. ,"I badly wanted to get back out there but I wasn't feeling 100 percent. I didn't want to be unreliable for myself or my team."
Both Rose and Josh had similar experiences when their mental health gets challenged by injuries and they just get drained. Ever since the injury Rose never got back to his MVP shape. Bouncing from the team to even keep his job in the NBA, He was a solid role player but never anything above that. Josh was playing soccer at the highest level. He was an upcoming star of the sport but was able to get back on the field.
Not being able to do the thing you love most strains mental health. But the challenges that life puts you through only make you better at avoiding or dealing with those troubles later in life. Derrick Rose quotes, "You can always change ."If you have something bothering your mental health change. Adapt. Evolve past it. You could never be your best self until you get through the worst versions of yourself.
Another player who had a similar case to Josh and Derrick is NBA All-Star John Wall. In 2014 Wall was a top three-point guard in the league for the Washington Wizards. Then he injured both knees and slipped at his own home which was basically the nail in the coffin for his NBA career.
In December 2019, Walls's mother passed away from breast cancer, which pushed him over the edge. He was even considering suicide. My brother Jose, who is a fan of the NBA said," It was hard seeing him like that, His body gave up on him, Team gave up on him, and his mental health gave up on him.¨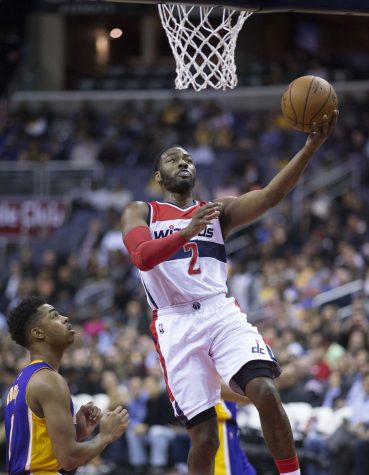 His team ended up trading him to the Houston Rockets   –  virtually giving up on him. In an article discussing the trade, Wall says,¨ The franchise I had sacrificed my blood, sweat, and tears to represent for 10 years decided they wanted to move on.¨ It truly hurt him considering he was faced with the choice to end his life or push on. Wall calls it a "sign from God."
But he pushed on seeing a therapist to discuss his issues. Ever since Walls's father died of liver cancer, he was forced to be the man in the house, and with that, you are supposed to push aside your mental issues and make sure everyone else is straight:" So my whole mentality, no matter the situation, was always, 'I don't need anybody's help. I'll figure it out. I've gritted through everything else, so why not this," Wall says. He is a product of the environment he was raised in. This is not an issue but when it starts to affect you mentally or physically it becomes a huge issue you need to get past.
Wall is doing well now. He just signed a 2-year deal with the Los Angeles Clippers forming a big three in LA with Kawhi and Paul George so many would say it's only up from here and John has a chance to revive his career. Clippers became title favorites when he joined so hopefully he can meet not the fan's expectations but his own expectations.
Rose is doing well for himself now. He is considered an NBA veteran and is on a deal with the New York Knicks being a mentor for the players on a striving Knick roster. Hopefully, he can help them make some noise in the playoffs and get back to half of what he was.
Josh, after the two ACL injuries, is soon to get back on the field. During his journey to becoming active again, he was in a rough patch mentally. Now all he needs to do is pass a test to show that he is capable of being physically active, and he could get back on the field. He might not be as passionate about soccer, but he knows deep down that it's what he loves doing and needs to keep doing it to be the best version of himself.
In general, mental health and men's mental health get ignored like it's less important but these issues have to be discussed, not pushed to the side. Everyone has a struggle. Whether that struggle makes them stronger or weaker depends on them but it all happens for a reason. A student from Harlem states, "All struggles happen for a reason but all they do is get us stronger and prepared for the new struggles."
If you or anyone loved one you know is going through mental trouble or suicidal thoughts feel free to call 988 for the suicide prevention hotline.