MLB's absurd ticket problem
Tickets in sports vary depending on the venue. At Madison Square Garden, they are expensive. At NRG Stadium in Houston, they are cheaper. However, "cheaper" doesn't mean "cheap." Some of the tickets at Climate Pledge are insanely expensive, around $400 to $500. However, they are still cheaper. The New York Rangers' cheapest season ticket plan was the most expensive in the NHL's at $5200.
But it's not just hockey. Ticket prices are an insane problem in other major sports! Baseball being a good example. The MLB is known for having cheap prices. Even with that fact, tickets are still expensive. According to SeatGeek, the average ticket price to see an MLB game is $53, which does not include the cost of food, merchandise, or parking. That price isn't even for a great seat at a game. You also have to remember that that average is based on a website, which is meant to help you find better deals on tickets. 
Another website like SeatGeek, known as TickPick, says that an average ticket to Fenway Park in Boston costs $75! How much do fans want to go see a game with such high ticket prices? Baseball will get more expensive each year and if baseball fans would like to afford to keep going to games, something must be done.
Some of the prices of these games are simply inexcusable, and they discourage fans from going to baseball games. People have opinions on this problem, like current NYC iSchool Geometry teacher Mr. Fitts. Mr. Fitts has been disappointed with MLB ticket pricing for several years, as he described how difficult it was to keep up with the escalating prices for MLB season tickets. "So the packages themselves were becoming less and less consumer friendly and they were  targeting more towards businesses because they wanted to sell more full season packages and half season packages and things like that. And then the ticket prices themselves have gone up dramatically, um, over that time. I mean, I remember when I could go to a game with 20 bucks and no problem," Mr. Fitts stated. 
The team started targeting their packages to businesses who could afford it so they could get more sales on them. The team started moving up their prices to grab more money. This can make fans gradually move away from baseball and into other sports. "So I kind of pivoted away from baseball. Not only as a fan because it's so many games and I focus more of my energies towards football and because I actually do have season tickets to the Jets. But even if it's a $150 ticket, it's only nine games, so it's doable. So it's fewer games and it's just from a cost perspective. I think that's one reason why probably football has actually become more popular as well is because it's fewer games and it's like fewer dollars that you need to actually allocate towards it, which is unfortunate because I love baseball, but it's just became too expensive for me to keep up with going to games and things like that." He stopped going to as many baseball games. He loves so many sports and loves baseball a lot, but football is just easier to own a season ticket package as a fan. It's less expensive, and he can go to all of the games. It is easier to follow a cheaper sport that also ensures you can go to every game. 
This isn't just Mr. Fitts. Football is bigger because of this same logic. Football is just easier on people as fans of the team. It is too expensive to hold a season ticket package anymore for a 162 game sport with 80 home games (as of 2023 season).
Another thing that is important and should be taken into consideration is prices for children. If MLB really wants to make more money, they should decrease the prices for children, as it will encourage more parents to buy tickets for them and their children, thus making more people come to the stadium. "I mean, a lot of places charge less money for children like skiing. They charge less money for the lift tickets. You do a lot of things. You go to a museum, they charge less money for children like flights. If you are on an airplane, it's less money to pay." Most places have a discount for kids under a certain age. Multiple places have this policy, but not Major League Baseball. Why make it easier for parents to take their kids out to see a ball game when you can make extra money by charging them full price? If the MLB wants their sport to thrive they have to get kids into the sport and making it harder to take kids to games will not help.
Mr. Fitts also says that viewing the outcomes of the games live at the stadium sometimes isn't worth it. "Even if I were to see the outcome of all of the walk-off hits, the Judge homers, and the other big events, I'm not sure if I would go to those games. Sure, it'd be cool to be at those games. But to be honest, where I am at right now, maybe not. It's also because it is such a big commitment. Baseball is such a long season" , Mr. Fitts says. Baseball is interesting, but even then people aren't sure that they would be able to go to some of the biggest things that happened. With the MLB being a long season and the MLB being more and more expensive, it's harder to follow the sport in person rather than just on the TV. 
Mr. Fitts isn't the only person who is disappointed by these ticket pricing. Current NYC iSchool Global Current Events teacher and former Citi Field employee of five seasons Ms. Resto can also say that ticket prices are too expensive. She thinks that ticket prices are getting out of hand, but they still give incentives for fans to go to games: "For the die hard fans I think it doesn't it just lessens the amount of times they visit. Boston Red Sox games are always sold out. And during the postseason is when the MLB really jacks the price on parking, tickets, and sometimes even food." 
Working at a place as big as Citi Field comes with a lot of experience and knowledge about baseball stadiums and their prices. She said, "I've been to the Phillies stadium but we've gotten food outside, because it's really hard to follow. But I am a creature of bad habits and I love Citi Field. And that stadium in the Bronx, that one is like a hospital and super expensive for no reason, I haven't seen a game there in years." Stadiums that really increase prices such as Yankee Stadium can also make it difficult for fans to enjoy games when knowing that they spent tons of money for it. And other stadiums like Madison Square Garden are also expensive and can cause similar issues. "Knicks tickets are super expensive and people still go," Ms. Resto says. "There is one section in Citi Field that my mom really likes, that is pretty pricey but for her I would do anything. Also it's a good view and I realized that sometimes if we are on a different side it's a whole different perspective." People will always go to sports games. They will go but be less happy per the price. Some sections will be more expensive than others and can change the viewing perspective. Ms. Resto knows these things, after all she worked at Citi Field for five seasons.
However, ticket pricing isn't the only issue with tickets nowadays. Sometimes, the ticket itself isn't worth it to buy because of what happens during the game. Current NYC iSchool freshman Jasper Caruso shared this on this topic: "I went to the final game of the ALDS a few days ago. I waited there for four hours until they called the game after being on a rain delay for a while. And then the next day, they gave us our tickets back, but I had a commitment that day, so I couldn't go." This problem of games being rained out has affected several fans, but the fact that they rescheduled the next game to directly after school, where Jasper had an obligation to be elsewhere is disappointing. Jasper also says, "I think that by lowering the prices, it would encourage people to spend more money at this stadium. And I wish that they would allow us to use cash; it means I can't buy anything at the stadium on my own."
Lowering the concession prices has actually been proven to make more money. According to ESPN, Steve Cannon, CEO of the AMB Group says that by lowering concession prices, more sales were made. "Not only did the team make more money by lowering the prices, but the move also led to a domino effect for the entire game-day experience. Because fans weren't deterred by the concession prices, Cannon said that, on average, 6,000 more fans walked through the gates two hours before the game, which not only meant more time to sell food and drink, but also helped to ease wait times at the games to the goal of no more than five minutes." It is important that sports locations understand that if they lower their prices, they will make fans happier and thus make more money. It's a win-win for them, but it seems that they don't acknowledge it. Jasper also agrees with this study, and he says that stadium food is way too difficult to get, either because it is expensive, or because it is hard to wait in lines during a nail-biter game.
"I haven't been able to get any [real] food except for the last time, and that's just because nobody was there because it was raining. But the second to last time I went to Yankee Stadium, I got a bag of cracker jacks, and that was it.", Jasper sadly mentions. This period of having to wait in line for an overpriced Pepsi and tray of french fries during an intense playoff game (in Jasper's case, the final game of the ALDS) really goes to show that being a fan at a stadium is very pricey and sometimes can be very intense and stressful because of the atmosphere of the crowd. He was stuck in the stadium for four hours at least and could not leave as Yankee Stadium has both a no refunds policy, and no re-entry.
The MLB has some serious problems with ticket pricing. They need to get it in check because soon enough fans will begin to leave baseball, spend even less money at baseball games than they did before the price increase, and it will be an all around bad thing for the sport. Baseball is already becoming out of favor as a sport in the United States with sports like football and basketball being a big market nowadays. If we keep this up, soon enough there won't be enough people at stadiums to keep things running. In short, the MLB needs to fix itself fast. As inflation increases they have to keep the price going up, but this used to not be as big of a problem. From 2009 to 2013, the average ticket price was $27. Eight years later in 2021, that price has increased to $34. It is clear that the teams don't need this money as the team with the lowest payroll in the MLB, the Oakland Athletics, still had a payroll of 48.06 million dollars on opening day according to Statista. According to SeatGeek, the average New York Yankees tickets in 2022 were $61. The New York Yankees in 2022 paid Joey Gallo over 10 million dollars to strike out 106 times in 82 games before trading him to the Los Angeles Dodgers where he would strike out another 57 times in 44 games. The New York Yankees have money to burn if they can burn 10 million dollars on a guy who batted an average of .159 for them. The Yankees don't need $61 for you to see a game. They just want more money to either keep for themselves or burn another big bunch of money on a guy who won't even bat .200. 
The MLB, we see you, and we are not happy.
About the Contributors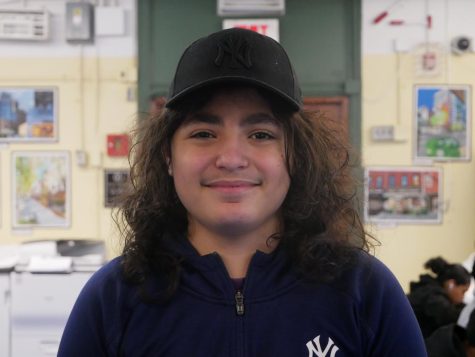 Micah Shapiro, Reporter
Micah Shapiro is a freshman at the iSchool, and an iNews Reporter. In his free time he likes to play and watch baseball, play video games and listen to...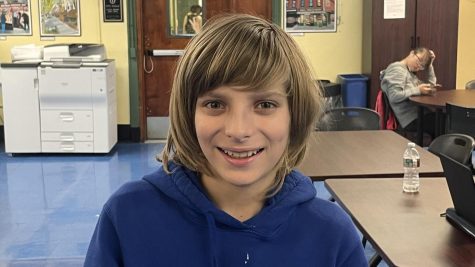 James Corradi, Reporter
James Corradi is a freshman at the iSchool. He loves sports, and he watches the New York Yankees, the New York Rangers and Liverpool F.C.. James also listens...