iSchool soccer team bounces back
All throughout practice, you could see their determination. The NYC iSchool soccer team played their biggest game of the year against Law & Tech on October 25th, but the result did not even matter.
The NYC iSchool soccer team had a rough start to the season this year. They lost their first three out of seven games, including a 2-1 loss to WHSAT, which will come into play later, a 4-3 loss to Emma Lazarus, and a 5-1 loss to Lyons Community.
This is where iSchool began to bounce back. They won their next three games in a row. A 9-3 win against Pace is what started it all, and after that game, they beat first place undefeated Brooklyn Latin 2-1 and Orchard Collegiate 7-1. 
This goes into the final game of the season. The top four teams in the league make the playoffs. The top three spots have been secured for Brooklyn Latin, Emma Lazarus and Law & Tech. Eighth place and Seventh place are secured as well as Orchard Collegiate finish bottom of the league and Pace grab seventh. This leaves NYC iSchool, WHSAT and Lyons Community to fight for the final playoff spot. Lyons Community go out early as they lose 4-1 to Brooklyn Latin. That left just NYC iSchool and WHSAT.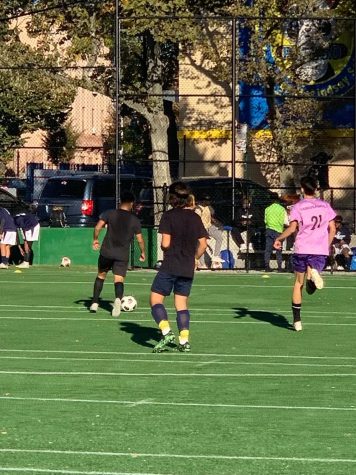 In the New York Independent Schools League, they have different tiebreaker rules. If the season finishes with two teams being tied, it is left up to who won their head to head game, which in this case, WHSAT won. This meant that going into the final game, NYC iSchool needed to do better than WHSAT. 
WHSAT was facing seventh place Pace while NYC iSchool was playing third place Law & Tech. Despite NYC iSchools amazing performance in a 4-0 win against Law & Tech, WHSAT managed to beat Pace 4-1. 
Despite the four game winning streak NYC iSchool had strung together, they didn't make the playoffs. Despite this rough start to the season, the iSchool showed that they deserved to be in the playoffs even if they didn't make it, beating the top teams of first and third place. They are in amazing form and we can't wait to see them thrive this spring.
Looking back, the iSchools had some impressive players, including players like Theo Haythe, who tied for top scorer in the league in the regular season with seven goals and four assists, Nicolas Lopez-Reitzes, the center-back who still managed to score four goals (most with his head), Kelvin Jarama, the center-back who was always behind Nico when he scored a goal, Langston Byrd, the star striker with four goals this season, and Blake Vanderfelt who managed a goal and two assists despite playing full-back for most of the season.
With every great soccer team comes a great coach. Someone stepped up, and. That was Ms. Ly, who has had a passion for soccer for a while. Playing soccer in college, she has always loved the sport. She said, "I mean, I played from a young age, but played in a more competitive high school environment. And then I ended up playing in college." Soccer has always been a passion for her, and this season she got to watch the players in action.
Managing players can be a hard role, but Ms. Ly was excellent at it and got help from the players as well. "Well, I think that's kind of a hard decision to make because a lot of the time it would be the students who step up and take that role," she said. She took advice from the students to know who was the right person for the job to be substituted in. She was taking the advice and using it to help make the correct substitutes, something that not all coaches would do. 
Another person of note for the iSchool Soccer team is team leader Theo Haythe. Theo Haythe had an incredible season as a midfielder, tying for first place with seven goals and placed third in assists with 4. Haythe thinks that the new team is really building itself up for a successful season next spring: " I took the leadership role, you know, took it over from Charlie last year. I like it, we have a new team, a young core. I'm excited to lead the team to better things." 
As the former captain of the team graduated from the iSchool, Theo stepped up toupto take leadership of the team. The direction of the team seems to be going in a good direction, and Theo is excited to lead these faces, some old, some new, to bigger heights in the New York Independent Schools League. The iSchool soccer team has made the playoffs six times and took home the championship trophy three times, and with Theo, they are looking forward to competing again to try and win it all in the spring. 
Team morale has also been something that Theo wants to work on along with Ms. Ly. "Some people definitely struggled with team morale. We slowly built it game by game and I think more discipline could help us become the top competitor that we used to be. I'd be surprised if team morale did have an impact this year, but trying to win is the main goal anyway." Team morale is very important when building a strong, competitive and kind team, and Theo and Ms. Ly can definitely accomplish that in the spring with the help of the new/young talent that they have and the other older students on the team. "It felt great watching the new talent take over and build the foundation for the team. This 'new generation' of high schoolers are great and yeah, I want them to carry on the legacy of our awesome team." As the captain of the team, you always want your team to win but along with being the captain, you take a leadership role and what comes with that leadership role is taking charge. As new faces come in you watch new players join the team. As a captain you want your team to win, not just in the moment but for as long as you can and to see this new team you wanna guide them to the top for the future and for the moment. That represents a great captain.
Another player of note was Blake Vanderfelt who got important assists and goals in the seven-game season. Blake enjoys the new players building a core and a back to the team as well. "I was absolutely happy with the new players this season. It's really fun to see the new sophomores and freshmen and see how they work. Previously, last year was more about the seniors, but this year it's a whole different experience. I'm loving everything." It's very important to the non-freshman players on the team that the new guys can come in and help the team in a substantial way. This is why Ms. Ly and Theo encouraged it so much, because they knew it would benefit the team.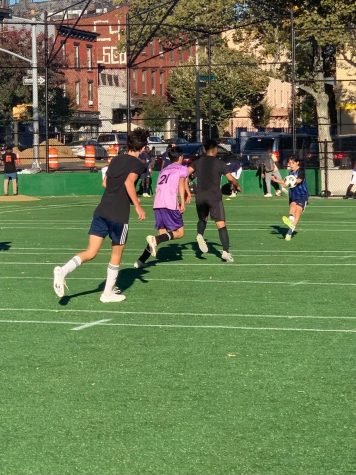 This incredible season that ended with an unfortunate win of another team puts the pressure on for next season. Previously, the iSchool had one back-to-back championships and was looking forward to another one before a scary losing streak began at the beginning of the season. "There were high expectations from last season as we won the back-to-back championship, but I don't know. It was just a high expectation and we failed to meet it. But we grew as a team, and we're just looking forward to the spring," Blake says. After the championship the season before and another one the season before that, there was a lot of pressure on the team to do well. Though the team performed under expectations, the extreme team growth that came of the final four games of the season shows huge promise for a better season and everybody on the team is excited to see what the spring will bring.
There is also pressure of losing, and as mentioned previously, the iSchool lost a few games, but what's important is that they won the rest, and had a great winning streak that built the foundation of their winning record. The pressure of losing next season is still there though. "I mean, just anything whenever we have an expectation, there's always going to be pressure, and the seniors definitely voice their opinions on that during the season, but we're just going to make up for our losses in the spring." As the team lost it shoved a bunch of pressure on the team to win a game. It helped to get that first win against Pace that really got the ball rolling. While the pressure will always be there, the team knows what they are up against now. 
As much as winning is important, team morale is too. As Theo and Ms. Ly were working on it with the players, Blake was building the teams' morale by talking to them and learning more about them: "Team morale is definitely important. I mean, in any team sport, you need to know who you're playing with and enjoy who you're playing with, and I felt like at the end, we definitely got that chemistry down, and we just got to keep it going, get to know one another better, and enjoy that company." Team morale as a whole is needed for a good team. Without good team morale, players beat themselves up about their performance and it's never good. Team morale opens the door to knowing your teammates better and being able to work together. You can rely on your teammates more and they can rely on you. This opens up to more passes and more chances which leads to more goals. By the end of the year the iSchool morale was much different than to what it was at the beginning of the year. Players know each other's skillset and players know how to work together to win more games.
Several other players contributed in games to help propel iSchool to a great season, whether it was scoring goals, getting assists or making saves the iSchool had it covered. There were multiple players who contributed to those stats. Players like Quincy Straus-Figueroa, Leopold Holohan, Harry Segal, Ames Argeros, Kevin Serrano, Graham Syrett, and Mario Ilievski all contributed to goals, assists or saves that helped NYC iSchool grab victories. 
This team made up of multiple players from the same school worked together all holding out a role. Each player was there to help the team win. Everybody did something. Whether it was bringing subs on, scoring goals, dictating the team. Everybody helped. This team was amazing, and there is no doubt in anyone's mind that NYC iSchool deserved to make the playoffs. The team who edged out the iSchool, WHSAT, went and lost 5-0 to 1st place Brooklyn Latin, a team that iSchool managed to beat. Third place Law & Tech lost 4-0 to the iSchool and still got third place before losing 5-0 to second place Emma Lazarus. 
It may be a final that the iSchool missed, but it will not go down in vain as despite the rough start causing this fall from the playoffs, the end of the season has every player confident that they will make the playoffs next year. The first three losses were rough, but the first four wins felt even better. As a team they capitalized on the chances that they were not capitalizing on at the start of the year. The team felt better, knew each other better, and played better. This team now knows how to win a game, they know how to knock a goal in, they know how to make the defensive tackles, they know how to make saves and they know how to make passes. This team knows how to play soccer.
About the Contributors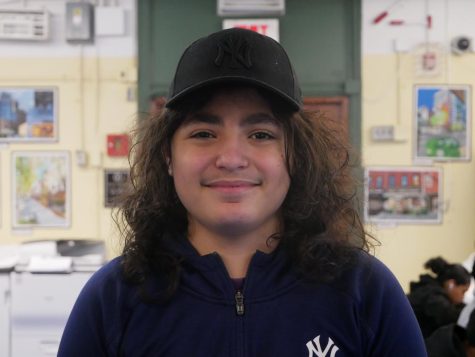 Micah Shapiro, Reporter
Micah Shapiro is a freshman at the iSchool, and an iNews Reporter. In his free time he likes to play and watch baseball, play video games and listen to...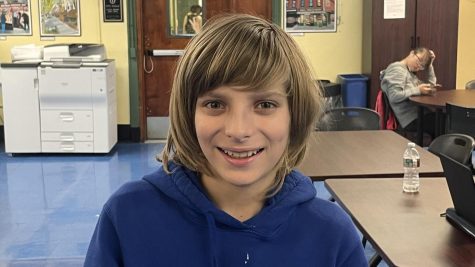 James Corradi, Reporter
James Corradi is a freshman at the iSchool. He loves sports, and he watches the New York Yankees, the New York Rangers and Liverpool F.C.. James also listens...