Best songs of the past few months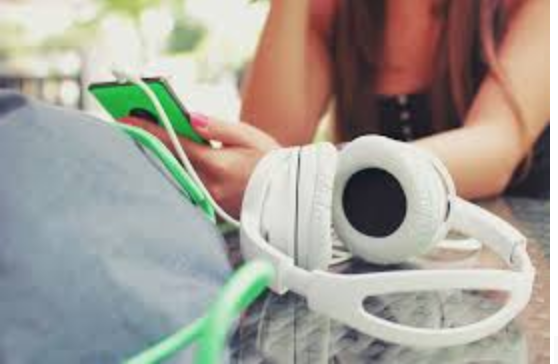 2022 was a great year for music. We got "Renaissance" from Beyonce. That album alone proves my whole point. And during the last few months of 2022, as the warmer seasons have turned cold, some enticing tracks have come out by many different artists. I've loved listening to these more recent songs and probably heavily depending on them to keep me motivated through winter and school work. Below is an appreciative and general review of some of the fantastic music that's come out within the past few months that made 2022 go out with a bang.
"No One Dies From Love" by Tove Lo: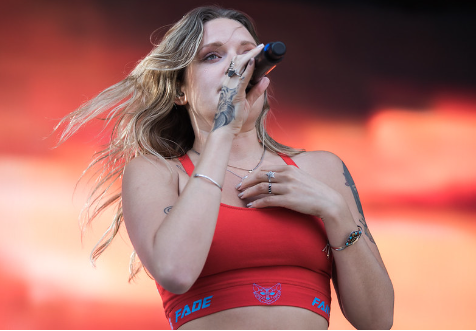 From Tove Lo's Dirt Femme, the single "No One Dies From Love" came out October 14th and has since had me in a chokehold. The  song is a dance track with pop production and a banging chorus. "No One Dies From Love" starts off very hyped and builds up even more during the chorus. The background vocals by Tove in the last few choruses sound so passionate and fervent. The lyrical aspect of this song is simple but powerful. Lines like in the chorus, "will you remember us, or are the memories too stained with blood now?" and "somehow we're strangers, we share this pain" cut deep. This ties into one of my favorite parts of the song how it has truly sad lyrics but such fun production. It reminds me of one of my favorite Weeknd songs, "Hardest To Love," which also has the unique contrast of upbeat production with heartbreaking lyrics. I'm hoping we'll see more songs like this bop and a half in the future.
"Body Bag" by Monaleo:
Body Bag is an addictive Halloween-themed single. 
An anonymous iSchooler states, "that song is excellent, her rent must have been due the way she slid on that beat. The lyrics are genius; another banger from Big Leo. 10/10 would recommend." 
I fully agree. Monaleo is fairly new on the rap scene but has already made a big impression with multiple songs like "We Not Humpin," "Beating Down Your Block," "Faneto Freestyle" and more. These songs have proved how charismatic and empowering Leo is with her flow and lyrics. The New Track Body Bag only goes on to further this point. Leo's lyrics are intensely Halloween while also having comedy to them like the line "I will kill you and let my cousin do a tik tok on your grave." "Body Bag" starts off very strong and with enticingly, morbid, and unnerving (in a good way) organs that play on top of the beat that further the seasonal aspect of track. It fits perfectly with the seasonal-murder themed lyrics and confidence oozes throughout the rest of the track. It's pretty clear that Monaleo is on an uphill journey and we love to see it.
"You're On Your Own Kid" by Taylor Swift: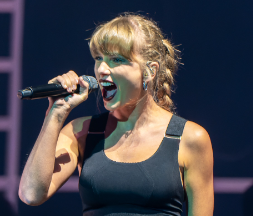 There's no question that Taylor Swift's new album, Midnights, is full of stunning tracks. It was very hard for me to choose just one song off this album to obsess over, but this track really stuck out to me at first listen and still has the same effect on me now. The production on YOYOK is simple and relaxed which gives the track a chill vibe and puts a big emphasis on Taylor's lyrics. This songwriting is BEAUTIFUL. It paints a clear picture of what seems to be Taylor's experience and struggles within the music industry which I feel like we haven't heard about in many of her tracks so it was really interesting. Honestly we don't hear most mainstream artists write about how challenging the music industry can be so it's nice to hear from that perspective. Even with Taylor, the only song that comes to mind is "Nothing New", a gorgeous and heartbreaking track featuring Phoebe Bridgers about the sexism within the music industry. This song feels more personal and detailed. YOYOK sounds like a love letter to her younger self. The short, simple, chorus, "you're on your own kid, yeah you can face this," makes me feel like she's my mom telling me everything is gonna be ok. And I love that because Taylor Swift did basically raise me. Then the build up to the final chorus is fantastic. 
Another anonymous student commented, "I like how the whole song is ascending towards the end. The whole thing is kinda an ascension especially to the instrumental part. It gets very atmospheric. I think the unexpected arrangement with the verses, short chorus, to the very long bridge helps make that ascention so powerful." 
"You're On Your Own Kid" truly lets Taylor's vulnerability shine and re-enforces what we all know: that Taylor Swift is literally better at creating bridges than any world-wide famous architect. Sorry John Roebling! <3
"Shirt" by SZA: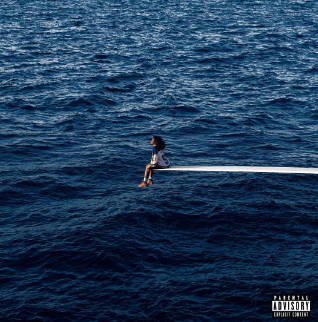 Although SZA could literally just breathe and I would stream it, her long anticipated song "Shirt" has finally come out, and the music video is so gorgeous that I think I had to backtrack it like seven times just to see her makeup looks again. The song is just as good, which is honestly impressive. SZA's voice sounds so clear and strong when she sings the poetic opening lyrics ¨Kiss me dangerous," and she keeps this same energy throughout the whole song. The hook of "Shirt" is extremely catchy and smooth, which makes sense because I, along with other SZA fans, heard 15 seconds of it months ago and have wanted it desperately since. This song also has a great bridge. The way SZA belts "it's what you say, and how you do" reminds me that she could sing her grocery list and I'd replay that for hours. SZA also uses "Shirt" to dive into her struggles with anxiety, being upset over what is out of her control, not knowing her worth, and more. It's surprisingly emotionally vulnerable for how catchy it is and I love her honest and relatable lyrics.
"Better Thangs" by Ciara and Summer Walker: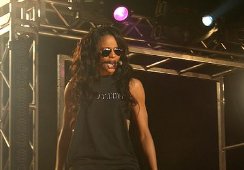 I still fangirl that a track exists with Ciara and Summer Walker every time I play this song. And I play this song A LOT so I'm fangirling constantly. This R&B-pop track has amazing energy and a great, self-loving, message. And Summer Walker's feature works perfectly for this song. Walker's soft, higher vocals complement Ciara's pristine, strong vocals, so well. They very much are a dream team. The lyrics make this song incredibly fun as well. Like the reference in the bridge to one of Ciara's other hits, "Level Up", make this song even more fun and the way Summer Walker sings "out of sight outta mind, you will never ruin my vibe" is so satisfying. Overall I think this track is self-loving, catchy, and definitely worth a listen.