Inside the minds of two professional tile artists
April 4, 2023
In their little town of Bantam, Connecticut, Darin Ronning and Travis Messinger make works of art ranging from teacups to bathroom walls. Their shop, called Bantam Tileworks, is a hit with the town of Bantam.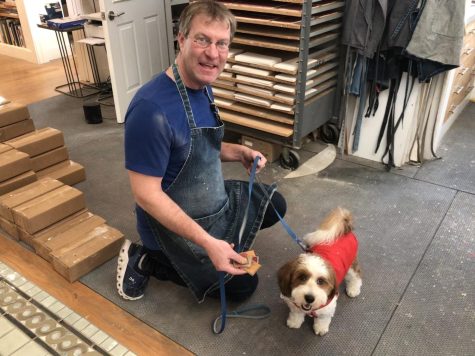 In fact, they have several 5-star reviews on Google and over 4,000 followers on Instagram.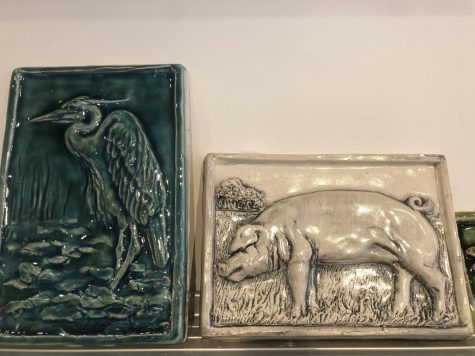 Before they opened in 2005, Ronning and Messinger owned a coffee shop in Lower Manhattan called "Pepper Jones". While being a coffee shop, they also sold tableware. According to The Bantam Tileworks Website, "It was in New York that the idea of Bantam Tileworks first came to Darin. While visiting the Metropolitan Museum of Art a friend pointed out a fountain made by Louis Comfort Tiffany and suggested that he put his nose up close to the glass. Darin quickly realized how many layers of color were visible in each piece of glass. It was something that he knew that he wanted to try to replicate in ceramic tiled surfaces."
When Ronning and Messinger moved to Connecticut in 2005, they aimed to fulfill Darin's dream. Over the course of a year, they kept combining and changing colors to create a perfect palette for their store. As their site says,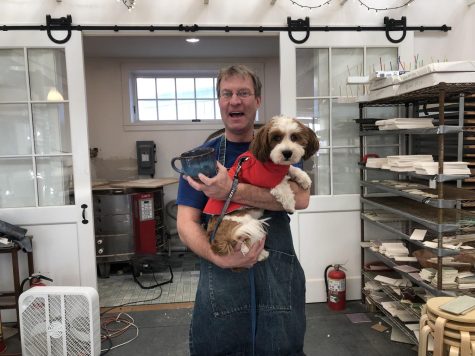 "Through a lot of trial and error they narrowed the options down to the 100 most eye-catching combinations for the current, though ever evolving, Bantam Tileworks palette."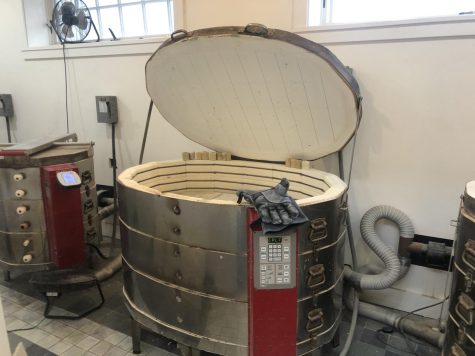 The community is also mostly kind to Bantam Tileworks employees. "Yesterday, a customer brought me an African Violet after buying plates/trays for her plants," Messenger says.
"[Having] a kind gesture and genuine support from our community is always the best!" Clearly, a beneficial part of working in a small community is the way that the townsfolk interact with shops. Ronning adds, "Getting to work directly with our clients is the best–they are so appreciative and it makes our day."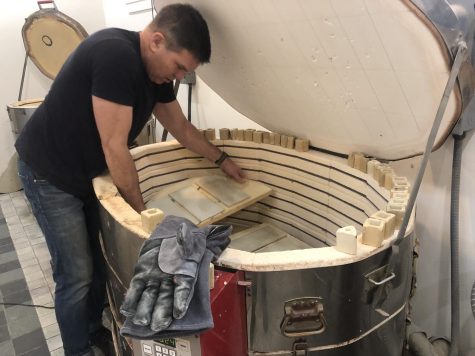 However, the fact that the community is kind to the employees at Bantam Tileworks doesn't mean that the business is easy. In fact, it is quite difficult.
There is a lot of work involved in the tile manufacturing business, and it can pile up. Ronning says, "We go through over 1,000 pounds of clay a week—moving it around (especially carrying it upstairs) is heavy!"
Stores like Bantam Tileworks show that it is important to stay persistent and confident when building a business.
What started off as a tiny coffee shop in Lower Manhattan has evolved into a cozy tile shop in the beautiful county of Litchfield, Connecticut.
It took six years for Bantam Tileworks to officially open after the Pepper Jones business began, and this shows that the trial and error in building a business can reward the owners and make them glad that they tried as hard as they did to create a said business.
One of the greatest parts of investigating Bantam Tileworks was how kind they are and how hard they work. Messinger and Ronning are exceptionally good at what they do, and the way they help their customers that come from all over the place truly shows that they work hard at their job.