Now that the college process is over, here's what some iSchool seniors have learned
Days. Nights. Mornings. Even office hours. The college process is all but a simple task that requires the utmost dedication and motivation. 
Now that the process is officially complete, the iSchool Class of 2023 are ready to recount their experiences in a plethora of ways.
"Even between me and my friends, who are similar in a lot of ways," recounts iSchool senior Khyara Perez. "All of our college admissions processes were different. Some of the things that I found the easiest, my friends struggled with. We all had different difficulties, and I just think that shows how personal the admissions process can be," she concludes. 
One theme, however, that remains consistent throughout all of these experiences, is that the process was — in simplest terms — tough. The college process is often referred to as an intense time within the lives of students, as put by a Spark Admissions article. The applications themselves are only one of the many puzzle pieces that make up the entire college application process. With "schoolwork, clubs, athletics, music, volunteering, and more, to say nothing of the emotional and psychological work of being a teenager" would be impractical. 
The seniors at the iSchool recount these difficulties throughout the entire  2022-2023 school year. 
One of the greatest challenges, as stated by Khyara, is "understanding your financial aid options." She states that she "[wishes she] knew more about financial aid and applied to a bigger range of schools. I guess I just wasn't confident that all the schools I was interested in would be able to completely support me financially."
Khyara isn't alone in this battle. Applying to colleges — financially speaking — can often be seen as "flying blind." Even if you submit all applications and the corresponding forms of financial aid that accompany it, there is essentially no guarantee that all your fees will be waived. 
But this, Khyara believes, is "just one of the risks you'll have to end up taking during the admissions process. You eventually learn that nothing is guaranteed." 
iSchool senior Mario Ilievski agrees with this idea. He notes that "the college admissions process was way different from what [he'd] expected." He "thought it would be a lot simpler, but there are constantly a lot of changes throughout the process. It's unpredictable." 
One of those unpredictable factors, Mario argues, was the stress that the process would — undoubtedly — bring:"Being able to get my supplemental essays finished before the unofficial deadline iSchool sets for [the seniors] was difficult for me. Especially since I was managing two AP classes — AP Calculus and AP Language — on top of the college work, there were some days that I genuinely had no idea how I'd be able to get all the work done." 
A positive aspect of having to manage college work and high school work at the same time, though, is that a lot of the material can actually be intertwined. 
Mario adds that the "work [he] was completing in AP Language and the essays [he] was getting assigned definitely helped him grow as a writer, even if it was within a short period of time leading up to January," which is the deadline for most college applications.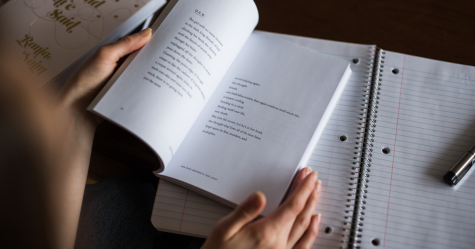 This is one form of "support" that Mario — and students like him — have received at the iSchool, and there are a number of other forms of support that students can receive as well. This support exists through the school's college office, led by Ms. Grande and Ms. Beck. 
The iSchool's college office exists to support students through essentially every aspect of their college applications; the extent to which students utilize this help, however, is entirely up to them. 
Regardless of the path that students choose to take in regards to their relationship with the college office, Ms. Grande and Ms. Beck will offer all of the same resources to students. 
The main way that the pair is able to support students, Ms. Grande argues, is through "getting to know each student and their family." She acknowledges that "each student's process is unique and so [she and Ms. Beck] get to make individual goals for each iSchooler."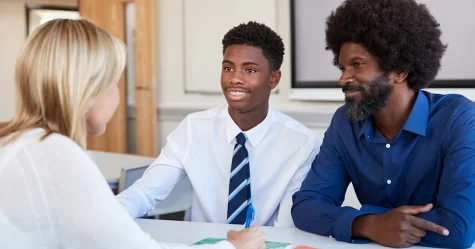 This desire to accommodate students in whatever way that Ms. Grande and Ms. Beck has a distinct origin. 
Ms. Beck notes that neither "[she] nor Ms. Grande had college counselors in high school. But [they] find this motivating because [they] remember how hard it was to navigate the college process on [their] own. [They] want to make sure that no student at the iSchool ever feels that way. 
This is something that Ms. Beck and Ms. Grande have ensured to implement. This is especially prevalent as the seniors of iSchool recount their successes during the admissions process. 
iSchool senior Hanna Kessler-Karp recounts that she "appreciated how the college office wouldn't just encourage [the seniors] to look at 'brand name' schools. They wanted [the seniors] to go beyond that. They wanted [the seniors] to look for schools that would help [them] individually thrive, and that," Hanna argues, "is the most important thing." 
Hanna, who will be off to Mount Holyoke College — a liberal arts college in Massachusetts — is eager to see how her constant dedication to finding the best school for her — academically, socially and financially — will manifest. 
One consistent theme that the college office supports is that there is a school for everybody. Despite a student's academic, social or financial standing, there will be at least one school that a student will be able to find sanction in. 
Nationwide, this is a growing theme. The US News reports a "rise in 21.3% of submitted college applications between the cohorts of 2019-2020 and 2021-2022," suggesting that more and more students are venturing out to find the perfect school for them. 
That is a win within itself. 
The iSchool's college office loves to take this idea a step further. With "100% of iSchool students getting accepted into at least one school," Ms. Grande maintains that "the college office truly is available to accommodate whatever needs students may have throughout the process." 
And this support doesn't only exist amidst the height of the college process within the fall of senior year. In fact, it begins months earlier in the fall of students' junior year. 
Khyara notes that, as a junior, "everything starts as early as possible. It's when you begin to research your top schools in depth, and start to really think about what you want to write about for your main college essay — the personal statement."
The personal statement essay is not something that comes easy. It is a task that can take "up to a few weeks, or even months, depending on the content and number of revisions."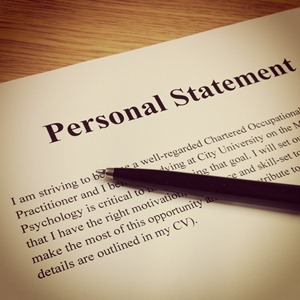 Thus, iSchool's college office begins addressing these — seemingly daunting — tasks in junior year, through the use of college workshops. 
Ms. Grande adds that juniors are "encouraged to attend rep visits [from individual colleges]in the fall, [and should] begin reflecting on their academic interests and what priorities will be most important for them in the college process." These factors typically include distance from home, diversity, class size, financial aid and more. 
Likewise, Ms. Beck notes that students should also "balance their time with non-college related tasks. They can do this through pursuing their interests in extracurriculars and maybe even a leadership role in one such area if they're comfortable."
And these tips have proven to be successful for current iSchool seniors. 
Mario acknowledges that "the support [he] got, especially during junior year, really laid a foundation for everything that was going to come in senior year. [He] recommend[s] that every current junior really pays attention to the advice that the college office gives out the year before their senior year."
Hanna has similar advice geared towards juniors, as well: "Use your time wisely while it's still available to you. Once you get to your senior year, you'll freak out over the fact that you quite literally don't have any extra time since you're managing so many things at once, so starting early can help you more than you know."
And Khyara concludes by echoing that idea: "starting early really is the best way to basically ensure your success. It gives you time to action-plan and work through any problems or hiccups before the time is too late. That's always something I'd encourage, because, at the end of the day, things happen. And you have to be prepared for things to happen." 
As the current juniors begin to explore the realm of college and all its glory, we say goodbye to the graduating Class of 2023. Each student will begin a new and exciting journey of their own in the fall. 
And they are quite prepared for things to happen. Because — as Khyara says — "at the end of the day, things happen."