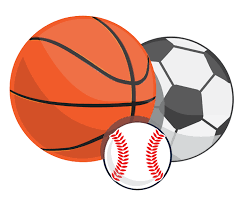 For so many people, including elders, adults, teens, and kids, sports consume a big part of their lives. However, we are going to be focusing on teens. More specifically, 9th graders in high school.
Freshman year is the year of new beginnings. But it doesn't have to be unfamiliar – thousands of high schoolers play sports. If not, they probably watch them or have friends who do. In some big schools, it is impossible not to.
However, in smaller schools, the options are limited. The NYC iSchool, for example, offers about 7 out of 25 PSAL sports: cross-country, basketball, indoor track, softball, handball, bowling, and baseball.
With so many choices, it can be difficult for some people to pick. However, a few of my friends and I knew that we wanted to play volleyball in high school.
We had all been on the team throughout middle school, and aside from bringing us together as friends, I developed a love for the sport. My friend, Amelia, said, "I played for 4 years in middle school. I developed fundamental skills and met some of my best friends."
She knew volleyball was something she would continue to do in 9th grade. So did another friend and girl on my middle school volleyball team, Maya. She told me how she felt,  "I learned to be a good teammate and player when I played in 7th and 8th grade. I love the sport, and I knew I could become better."
Their opinions are something I can relate to. After being a co-captain on our team and playing from 5th to 8th grade, I didn't want to quit playing. Unfortunately, the iSchool doesn't have a girls' volleyball team. 
This news devastated me at first. I didn't know what to do since volleyball had been such a big part of my life. I told my mom about it, and she decided to take action. She called the Athletic Director at the ISchool and asked if there was a solution. 
The Athletic Director told her about a program PSAL had just started doing- Individual Access. It is a part of the All-Access program, where different sections concerning four issues within the PSAL are addressed. According to the 2022 PSAL All-Access One Pager,  "Individual access involves creating pathways for students to participate in a sport not offered at their school or within their shared access program. Students are assigned to another school (host school) in the district or in the borough to try and out and participate. We are currently working to provide individual access opportunities for this Fall season to students attending schools with less than 6 teams and for all students for our Spring 2023 season."
Thankfully, this program helped me try out for a high school volleyball team like I wanted to. Also, my experience wasn't so different from my friends. After trying out, we must've made a good impression on the coaches because we all got on Varsity teams. 
For us, and most kids, this is an exciting achievement. Because when you try out, you usually go for varsity, and JV is the backup. As a freshman, that is usually the expectation. However, we were fortunate to become members of Varsity teams.
Don't be fooled, it took work. "They had us do insane conditioning drills so they could see if we could 'keep up'," Maya explained. But she did the work and showed her coach the extent of her skill.
That's not all that it takes to get on the team. Spirit is a very important aspect. Cheering when you aren't playing is essential when being a part of a team and standing out as a first-year on the bench.
A sophomore on my volleyball team said, "Even though it is my first year in Varsity, I am a starter. This makes my experience different from the freshman who didn't get a chance to play on JV beforehand." She described how, although she hasn't been on varsity long, she has more experience, setting her apart from players like Amelia, Maya, and me.
"It can be hard staying on the side in most games," Maya said. "But I always try to support the starters the best I can." Yes, getting playing time is the big goal for us all, but you shouldn't underestimate the power of cheer.
Ultimately, this shows us that there are challenges for kids in sports- especially the 9th graders. From having too many things to choose from to not having enough, to being stuck on the bench for the whole season, etc. 
And it can be rough, but there are good sides to everything. Gaining experience, becoming a better teammate, and making tons of friends. "Some of the girls I met playing Volleyball are the best friends I have ever had."