"Golden Hour"- Album Review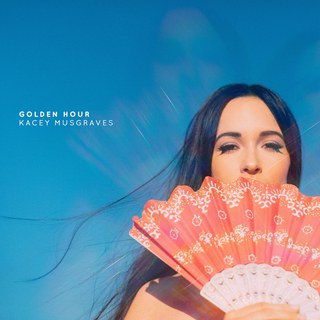 Hang on for a minute...we're trying to find some more stories you might like.
Grade: A-
Kacey Musgraves is one of the brightest singer/songwriters of this generation, with her Texan roots peeking out of every project she does. Mixing traditional country with psychedelic pop, folk, and indie music, she's the industry's not-so-hidden hidden gem. She writes lyrics that hit you, and her vocals are as sweet as they are sharp.
During the past six years, Musgraves has released music that has the same heart, but sound wise have taken different routes each time. Without a doubt, "Golden Hour" is her best record. There is a new sense of wisdom and honesty that she hasn't shown to the world until now, and it's very refreshing.
Something else that is different about this album is that instead of working with country music producers, she decided to work with alternative producers and musicians. This enabled her to reach a new crowd of fans, but also to find a new sound and something that was different.
She's been a long time supporter and ally of the LGBTQ+ community; you can tell that relationship impacted her sound this time around. Her going through a break up in between record cycles and then meeting and marrying her now husband, indie singer/songwriter Ruston Kelly, was clearly reflected, too. And while all of this was happening, she grew up in a way she hadn't before.
I think Musgraves found herself as a writer early on. But I don't think it was until this project that she really found her sound. My personal favorites are listed below, along with the best-executed songs and some honorable mentions.
Favorites: Mother, Slow Burn, Love Is A Wild Thing, Rainbow, Golden Hour
Best: Mother, Space Cowboy, Slow Burn, Oh What a World, Rainbow  
Honorable Mentions: Happy & Sad, High Horse
I was lucky enough to see Musgraves perform at Radio City Music Hall a month ago, where she performed a bunch of these new songs, as well as some of her older fan favorites. Just by watching her on that stage, you could tell how alive these songs made her feel, and how excited she was for the entire story to be released. When I met her after the show, I told her how obsessed I was with her song "Miserable"- she was so surprised (it's a deep album cut off of Pageant Material) and told me that she loved that I loved that song and that she hoped the rest of "Golden Hour" would be something I loved as much. Hearing it now, it makes sense: the honesty and vulnerability of her lyrics mixed with simple yet intricate production.
No matter what "type" of music you like, this album is a must-listen. Later this year, Musgraves will be touring with pop/indie sensation Harry Styles. This is 100% going to be one of the best records of 2018, if not the best. Do yourself a favor and spend some time listening to this album.
About the Writer
Lucie Bernheim, Section Editor
Lucie Bernheim is a junior at NYC iSchool and a section editor for the Arts and Entertainment section. Outside of school, Lucie enjoys songwriting, traveling,...