Flushing, Queens
Hang on for a minute...we're trying to find some more stories you might like.
Flushing, Queens, is a very unique and crowded place to visit. It has most of the resources you need and the shops you may like. With all kinds of transportations going on, it is pretty easy for someone to travel around. Take a look at all of those places!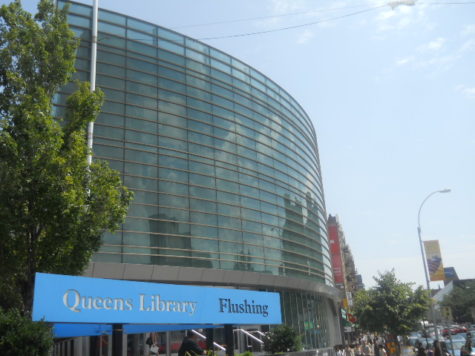 This is the Queens library. They serve all kinds of books and in more than 64 languages! There are also many silent rooms for students or their members to study or focus in.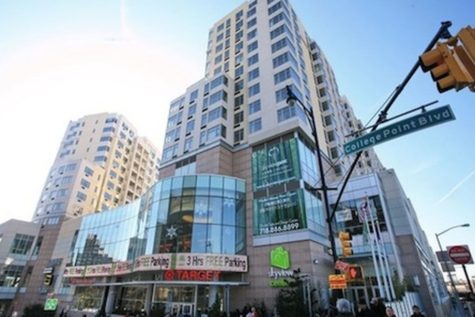 The Skyview Mall is the one of the busiest malls in Queens. They have stores like Target, BJ's, and Uniqlo.. Many came here to relax and have fun with their friends or families.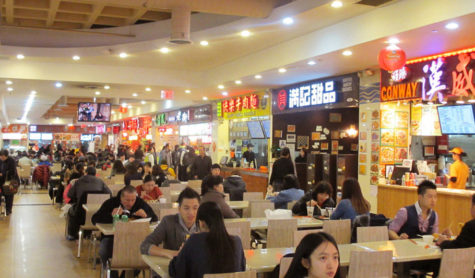 This food court is located on the basement floor of the New World Mall. Most of the food are Thai, Japanese, Chinese and Korean.
The Main St. Flushing to 34th St bound 7 train is the main and only subway that people could use at Flushing. Most people working or go to school at another borough would usually take the train because it is fastest way to get to their destination.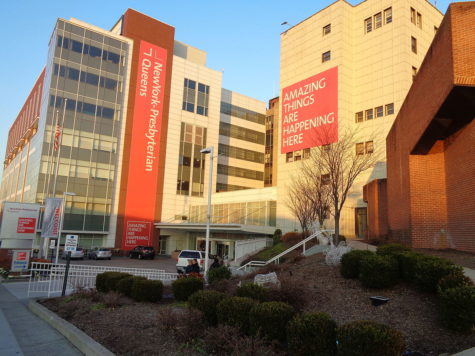 Queens Hospital Center was founded in 1935. Patients are usually sent to this hospital because of the short distance and they won't waste time.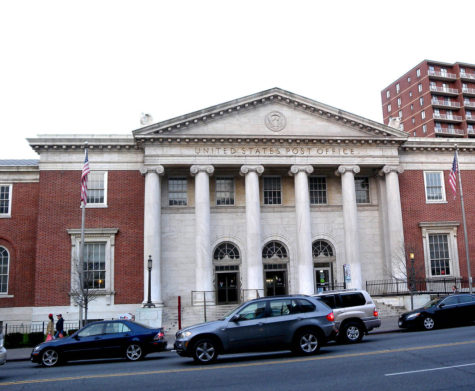 The U.S. Post Office is a symmetrically massed, two story steel frame building clad in oversize handmade red brick with marble trim in the Colonial Revival style. Many would go in there for mailing their important letters and packages around the country and world. There are also hundreds of people going there to renew their passport when expired.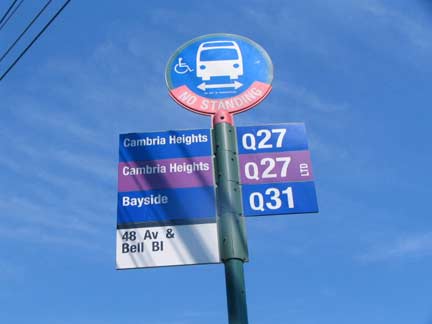 Each bus stop has multiple buses that would stop there, which made each stop very crowded. Sometimes many people have to wait until the next bus comes because the bus is filled with people.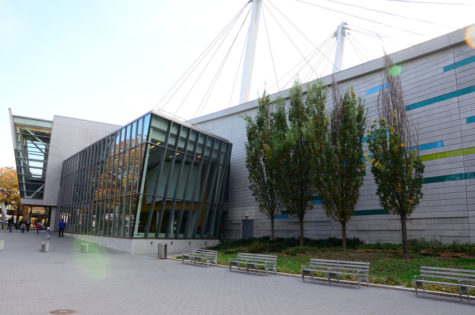 Flushing Meadows Corona Park Aquatic Center has 3 swimming pools that are differentiated by depths, an ice skating rink that costs $10 dollars, and more!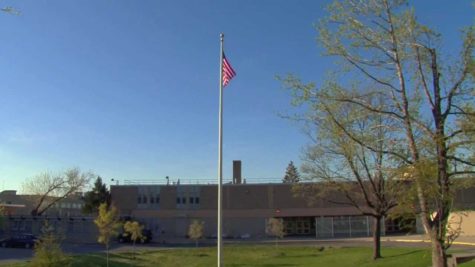 This is one of the elementary school/ middle schools located at Flushing. I was graduated from this middle school, Ps/Ms 219 Paul Klapper, too! This school is very diverse and has a lot of teachers that teach some very interesting classes.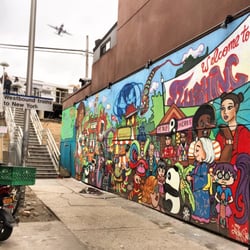 There are lots of artistic paintings around the streets of Flushing. It gives people a sense of brightness and warmness because of the colors the artists used to paint these walls.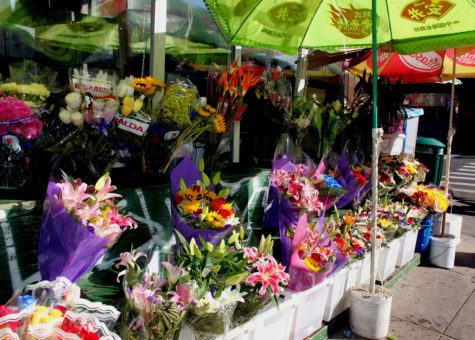 Around Flushing, there are also a lot of flower shops. During holidays like Valentine's Day and Lunar New Years, these shops are really crowded because of the amount of people that celebrate these holidays with flowers.
So, when you have time, go take a look around Flushing. It's a great place for you to hang out with your friends and have some fun! 
About the Writer
Anna Lin, Reporter
Anna Lin is a freshman at NYC iSchool. She is a News, Features, and Sports reporter of iNews. She love writing and reads the news daily.