Kickstart your college process this summer
Hang on for a minute...we're trying to find some more stories you might like.
The countdown begins. You are already anticipating the end of school since there are only 27 instructional days left in the 2017-2018 school year. For many the end of the school year means 8 weeks of pure relaxation with not a worry in the world. But for juniors in high school, this is a crucial time in terms of the college process.
Regardless of where it is you may be over the summer, whether you stay local or go abroad, there are steps you can take to stay on top of the college process. Taking these steps will guarantee to alleviate some stress for your coming senior year.
"This summer is going to be a really important one for me. I am hoping to utilize my time off to get a start on my college essay, and do more research about the schools that I am interested in," said junior, Wiktoria Zysk.
One of the main things you should be doing to prepare for college is research. Research is crucial in this process when creating a list of schools you are interested in applying to. During the school year it can be quite chaotic to juggle school work, extracurriculars, and still find time to do extensive research on different schools. The summer, however, provides you with a great opportunity to figure out whether or not you are interested in certain schools. It will also help to get a feel of what you are looking for in a college.
The research process might seem a bit overwhelming at first, but it is actually quite simple. First, start to compile a list of schools that you've heard of or are possibly interested in. Then, go to the websites of these schools, and read through all the different information provided about the school.
According to Mollie Zoldan, a junior, "When doing research about schools I find it is helpful to make a list of pros and cons about each school to get a feel for which schools are a best fit for me."
Another thing you should be doing to help prepare for the upcoming school year is to get a head start on your college essay. One of the key pieces of the application process is having your college essay, which for the most part is usually part of the Common Application. This essay will be sent to majority of the colleges you are applying to, give or take a few exceptions. Due to how chaotic the upcoming fall will be between school work, and putting together different pieces of your application, it is extremely helpful to have a draft of your essay. Even if it is not the best it can be, it will guarantee you less work to do in the fall in terms of finalizing it.
According to Rhys Kowal, a current senior, he said, "It is extremely beneficial to stay on if not ahead of schedule with your essay during the college process. It makes the entire thing go more smoothly and allows you more time to get things done to the best quality they can be." Therefore, if you can find a few hours to set aside during your vacation to write a draft of your essay, you will be in good shape for the fall (click this link to find the prompts from this current school year, which will be the same prompts for the 2018-2019 school year.)  
The last thing you should make sure to be doing during the summer is if you are not traveling, you should be doing programs and activities to build your resume. Colleges like to see that students are spending their time efficiently. This is because it helps to give them an idea of how you will contribute to the school community outside of academics. It also helps to show that you are a well rounded student. Whether it be a program, an internship, summer classes, or a job, it is important to show colleges that you are doing things. Even if it is only for a week or two, having at least one activity is crucial, in fact it is suggested by the college office to have around three.
The college process is evidently an incredibly stressful period in one's life, but if you utilize your time correctly, the process will run a whole lot smoother. Following these tips should put you on the right track to overcome the stresses of the coming school year.
While it is important to make sure to follow these tips, make sure to also spend some time relaxing and enjoying your summer. The upcoming school year will be quite chaotic, so take the time to relax and prepare while you can!
About the Writer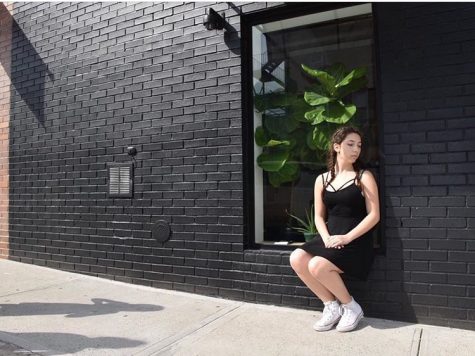 Maria Esposito, Editor In Chief
Maria Esposito is the editor in chief of the iNews Club. When she is able to find the time between her rigorous studies, she loves to travel and spend...