"Freaks and Geeks:" The New Generation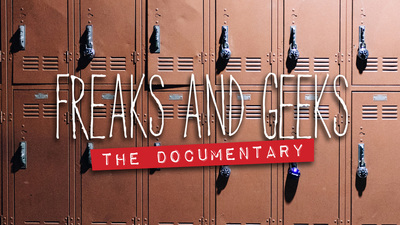 Hang on for a minute...we're trying to find some more stories you might like.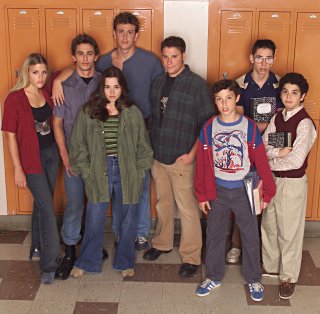 In 1999, NBC debuted "Freaks and Geeks"– a different perspective on growing up in the 1980s that was as funny as it was thought-provoking. The most refreshing part about the show was that it wasn't aimed at anyone in particular. Adults have watched it and loved it as well as teens. It's very universal, but at the time it aired, perhaps not universal enough considering the series got dropped after it's first season.
Eighteen years later, however, it's a cult hit and phenomenon that today's teens are obsessed with. The show launched stars Seth Rogen, Jason Segel, James Franco, Linda Cardellini, and Busy Phillips who have all remained close friends to this day.
April 21, 2018 at Tribeca Film Festival in New York City, a "Freaks and Geeks" documentary premiered, which took fans behind the scenes of the beloved one-season-wonder. After attending the documentary myself, I learned so much more about the show itself, including the directors, writers, producers and the cast. For fans who felt sad after watching the last episode, this is the documentary for you because it gives a sense of closure.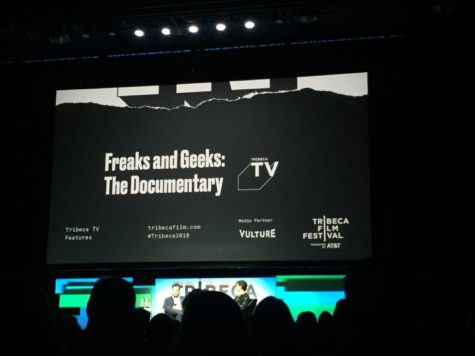 Below are some behind the scenes photos of the show, as well as a few pictures from the conversation that Entertainment Weekly and director Paul Feig hosted.
For those wondering and waiting for a Freaks and Geeks reunion, rest assured that the cast would want one, too. But since there's only one season, the creators (and cast) have no idea where they would go. The last episode of the entire series was intentionally written as the last episode of the series. They never thought that there would be an opportunity to revive it, and now that they do, they most likely won't take it up.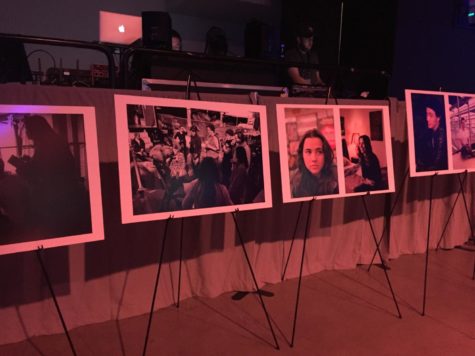 The moral from the movie and the conversation is to always stand by something you're passionate about. The creators, cast and whole team never backed down until the last episode aired. Things have a funny way of working out, and this was shown perfectly in the movie and by their actions.
I recommend seeing the documentary and of course watching the show itself. "Freaks and Geeks" is a one of a kind show.
About the Writer
Lucie Bernheim, Senior Editor-in-Chief
Lucie Bernheim is a Senior Editor-in-Chief at NYC iSchool. She specializes in the arts & entertainment section. Outside of school, Lucie enjoys songwriting,...