Songs of the summer: 2018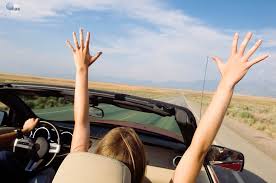 Summer's approaching quickly, although the weather seems to disagree. The month of May is slipping away and summer vacation is getting closer; a time where we have the opportunity to be independent. Every year there are songs that become labeled "songs of the summer". Before we start roadtripping, hanging out with friends and going to the beach, here's a compiled playlist of 10 songs to add to your summer mix.
Downtown's Dead- Sam Hunt
Sam Hunt had last year's song of the summer: "Body Like a Backroad". A year later, the grammy nominated singer/songwriter has come out with a new tune "Downtown's Dead" which is bound to be a pop and country hit.
Twentytwo- Sunflower Beam
This indie band is spending their summer supporting British sensation Arctic Monkeys, which is the perfect time to hear their upbeat feel-good song live in concert! The title says it all- what says summer like young and free?
Fallingwater- Maggie Rogers
Pharrell William's prodigy Maggie Rogers put out a new song in the last week that is heading straight towards the indie-pop scene, just in time for summer. Last year, the NYU alumni's songs "Alaska" and "On and Off" were "it" songs, so it would make sense if she were to repeat history.
No Tears Left To Cry- Ariana Grande
It would be unlike Grande if she had not released a new song in time for vacation, and the charts don't lie: it's taking over.
I was Jack (You Were Diane)- Jake Owen
Summertime is when those country songs crossover to pop radio, and that's the direction Owen's latest seems to be headed in. A song about growing up and driving in the summer listening to songs on the radio, it would be criminal if this song wasn't played in the warm weather.
The Middle- Zedd and Maren Morris
Zedd has been releasing dance anthems for years, and Morris has had plenty of success in the country and soul world, so while this collaboration may sound out of the ordinary, it seems to work. Already hitting #1 on the Billboard Hot 100, this song has not died out and has no plans to.
City Looks Pretty- Courtney Barnett
Barnett released her sophomore album "Tell Me How You Really Feel" about two weeks ago, and this song is perfect for driving around in the summer. For indie music lovers, this song is perfect for you.
Nice For What- Drake
It seems that no matter what Drake releases, it will break the internet. Drake is known for his feel-good music and this song is no different.
Rich and Sad- Post Malone
Post Malone is one of the most highly regarded new artists. His new album "Beerbongs & Bentleys" is one of the best-selling of the year and his catalog is filled with music that is dancabale, just like "Rich and Sad".
This is America- Childish Gambino
This might not be the song that makes you want to party, but it's a song that is historically important and will change-is changing- the political scene. Childish Gambino can do anything- and this shows off his talent even more.
About the Writer
Lucie Bernheim, Senior Editor-in-Chief
Lucie Bernheim is a Senior Editor-in-Chief at NYC iSchool. She specializes in the arts & entertainment section. Outside of school, Lucie enjoys songwriting,...