The Thanksgiving TV binge
The best TV to watch during Thanksgiving break.
Hang on for a minute...we're trying to find some more stories you might like.
It's officially November. Fall weather is transitioning to winter weather, the days are getting darker, and Thanksgiving is just around the corner. It's a holiday that many celebrate that consists of delicious food in large quantities, time spent with friends and family, and of course, a glorious four-day weekend, which makes it the perfect time to binge-watch your favorite shows. Compiled here is a list of the 5 best television episodes about Thanksgiving.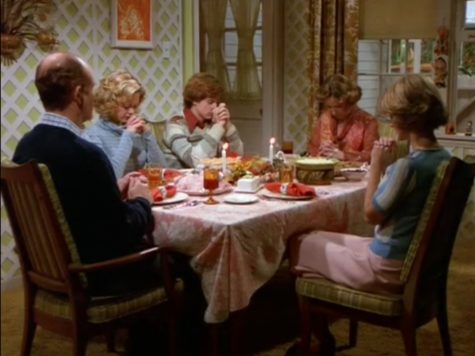 That 70s Show- "Thanksgiving"- Season 1, Episode 9
Thanksgiving is a holiday that isn't always filled with lightness, but "That 70s Show" makes what can be a stressful holiday for some very light and funny. One great aspect of the series is that even if you haven't seen an episode, you won't be confused by its story line. It catches you right up to speed, and a lot of people can relate. Laurie, Eric's older sister, comes home with a friend of hers from college; Red's crazy mother comes for the holidays; Donna and Eric have a few problems with their relationship- it's all packed into one episode that is guaranteed to make you smile.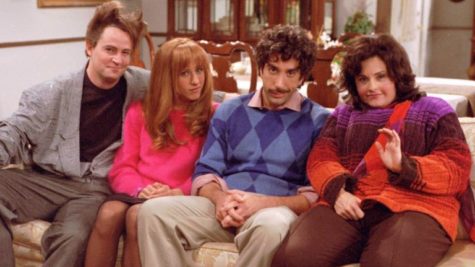 Friends- "The One With All the Thanksgivings"- Season 5, Episode 8
It would not be Thanksgiving without an episode of "Friends"! The episode opens with the six friends groaning about how full they are and talking about what they are thankful for and the worst Thanksgiving that they have ever experienced, like Chandler talking about his parent's divorce. Monica struggles to relive her worst Thanksgiving, which she and Rachel mix up with different memories. Like "That 70s Show", it's lighthearted, and you don't need to have watched the entire series to enjoy this episode. If you like this episode, there's 9 more that are just as good to watch.
Gilmore Girls- "A Deep Fried Korean Thanksgiving"- Season 3, Episode 9
Lorelai and Rory have four Thanksgivings to attend: Lane's, Sookie's, Luke's and Richard and Emily's dinner. Lorelai is upset because she doesn't want to attend her parent's party; she just wants to hang out with her friends. They figure out a schedule to attend everyone's dinner, and figure out how they can eat so much food. Rory and Jess have started dating, and a portion of the episode is devoted to them figuring out what their relationship is. Honorable mention goes to Dave Rygalski aka Adam Brody and his Christian guitar playing! A little strange but still very funny. The Kim's Thanksgiving in general was one to remember. The best part of the episode, not surprisingly, is the banter between the three Gilmore women. Would it be "Gilmore Girls" without it?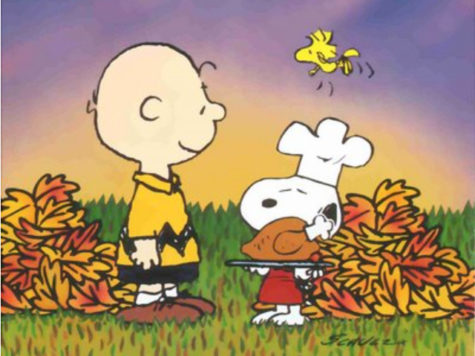 A Charlie Brown Thanksgiving- TV Special
The iconic kicking of the football! There are few things that will get you in the holiday spirit more than Charlie Brown TV specials! It's so sweet watching Charlie Brown and Linus attempt to make Thanksgiving dinner (or their version), and Snoopy is the ultimate scene stealer. As usual, there's a lot of ups and downs in the mood, but ultimately, the episode ends with the gang going to Charlie and Sally's grandmother's house for a real dinner. A true classic to watch during the holiday season, and it's very timeless.
The O.C.- "The Cold Turkey"- Season 4, Episode 3
Even though the sun is shining in Newport Beach, California, there is a dark cloud hanging over everyone's head. And rightfully so because it's the first holiday since Marissa's sudden death. Summer is back from Brown University for the holiday, and it's the first time she's back in her hometown. Many of Summer's storylines in the series have revolved around her relationship with Seth or her friendship with Marissa, and she's constantly reminded of their memories before the accident. She heads back to school early in order to face her grief. Similarly, Julie and Ryan are having trouble moving on. It's not until the very end when Julie and Ryan are talking in the pool house that they seem to be ok. It's a rare vulnerability shared between the two, as two would often fight. A TV mother/boyfriend stereotype? Regardless, in both instances, there's a significant amount of growth and closure, which is a lot of what Thanksgiving is about. It's incredibly poignant and realistic. For a slightly happier episode, watch Season 1's The Homecoming, also set during Thanksgiving.
About the Writer
Lucie Bernheim, Senior Editor-in-Chief
Lucie Bernheim is a Senior Editor-in-Chief at NYC iSchool. She specializes in the arts & entertainment section. Outside of school, Lucie enjoys songwriting,...