Neon lights
On Saturday, March 23, 2019, I took a trip to Bowlmor Lanes with my mentoring group to go bowling. After a great time bowling with some friends, we stopped at the arcade.  It was a colorful trip filled with neon lights, flashing in every direction and lots of laughs. It was nostalgic and I could feel the childlike energy in the room. Teen or adult, your inner child  is sure to shine through these series of photos.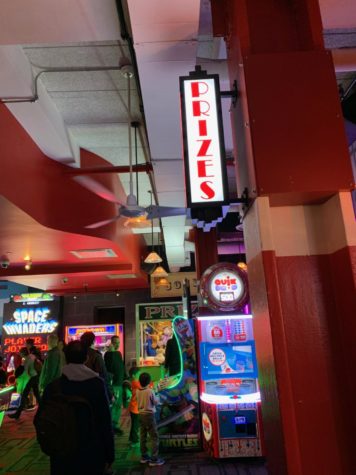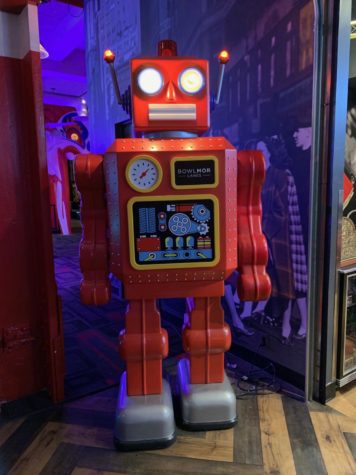 The first thing that greets you on your way inside the arcade. The bright lights and vintage lettering gives off this sort of nostalgia.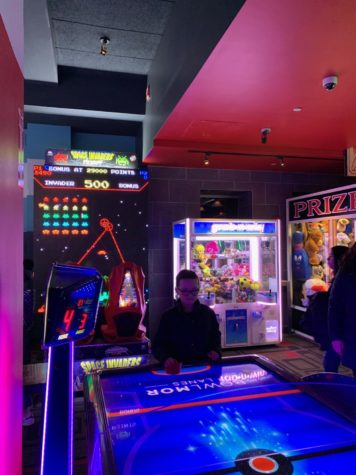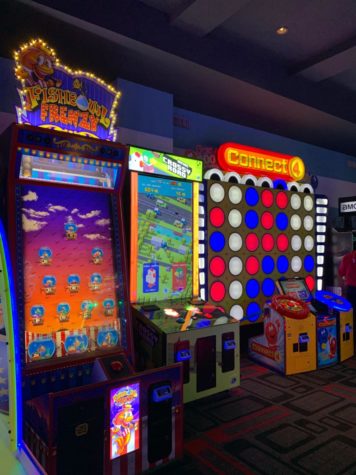 A friendly competition in air hockey or playing your pal in Connect 4; the arcade has everything any young heart desires.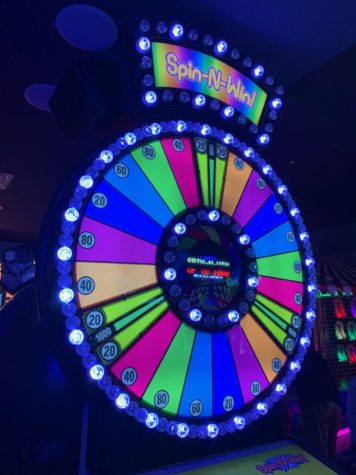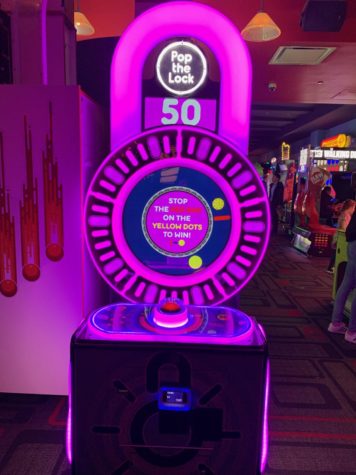 The arcade is the one place you're bound to catch kids and teens taking on gambling. As the adrenaline rushes through their bones, anticipating that big win!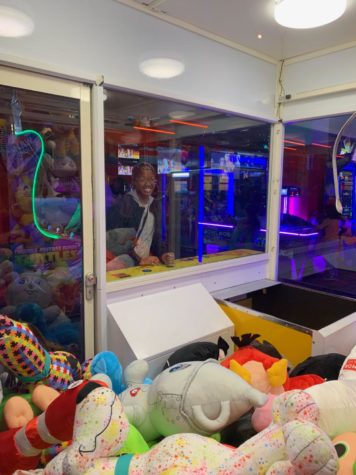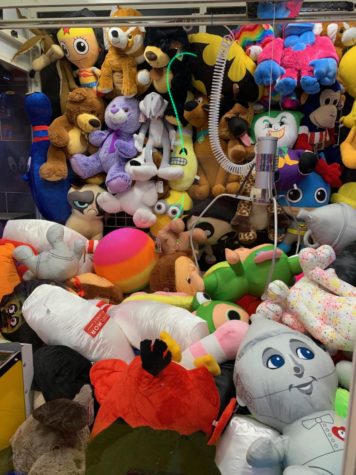 All smiles while attempting the claw drop. Win a grand prize! (She ending up losing)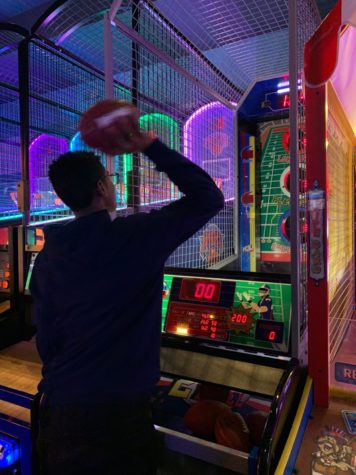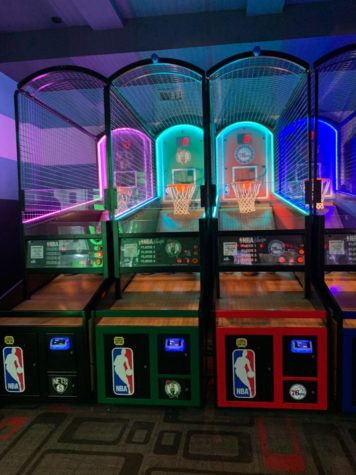 Whether you like football or basketball, the arcade at Bowlmor has it all! And with the bright, pastel lights, a light-hearted competition is bound to take place with friends. Here is a fellow mentee, a member of my program, taking on the football game.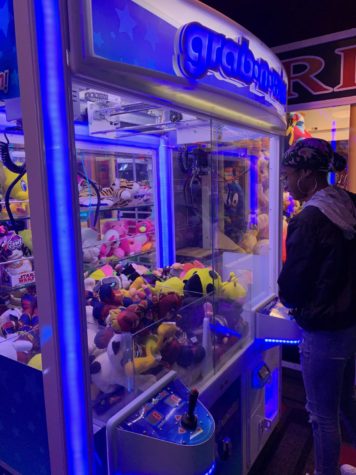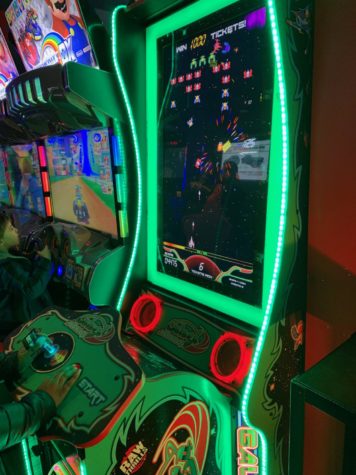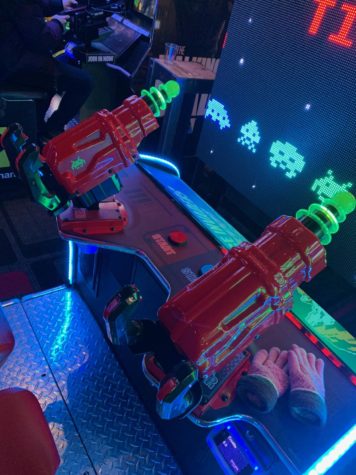 Throwback! Space Invaders, a game popular in the late '70s early '80s, is brand new and for the upcoming generation.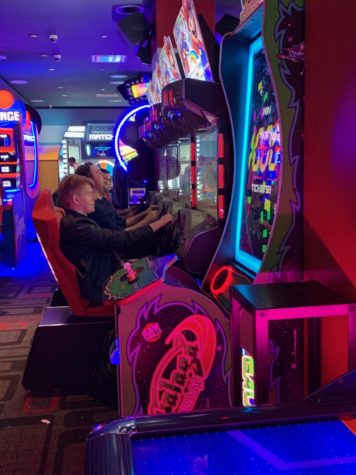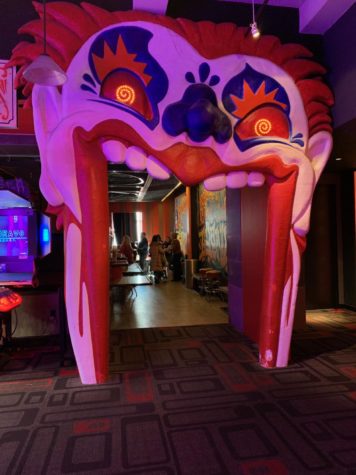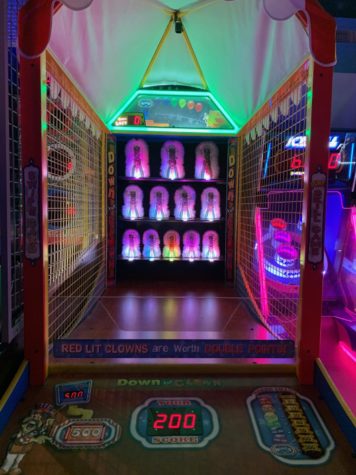 Clowning around at the arcade. Knock 'em out or walk through them.
About the Writer
Mia Davis, Copy Editor
Mia Davis is the copy editor for the Opinion and Humor sections of iNews. Outside of school, her interests include reading, painting, and photography....