Fashion in the iSchool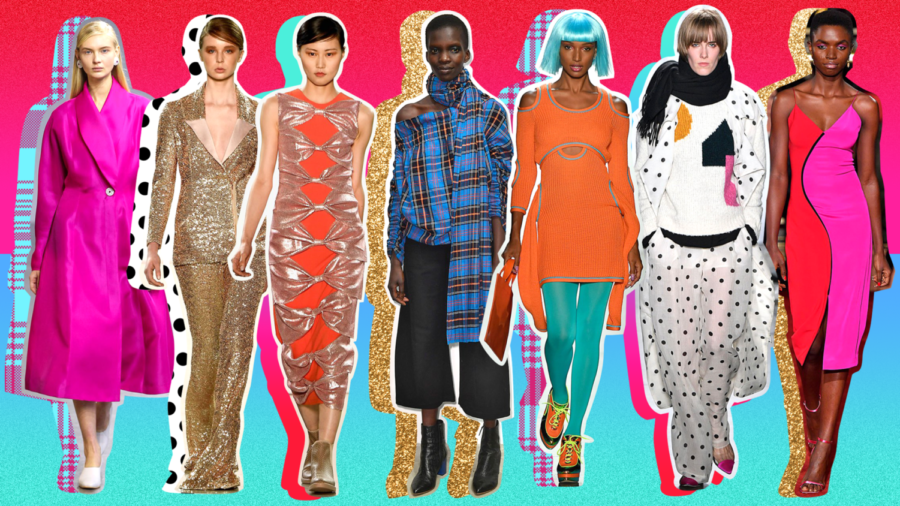 fash·ion
/ˈfaSHən/ noun
a popular trend, especially in styles of dress and ornament or manners of behavior.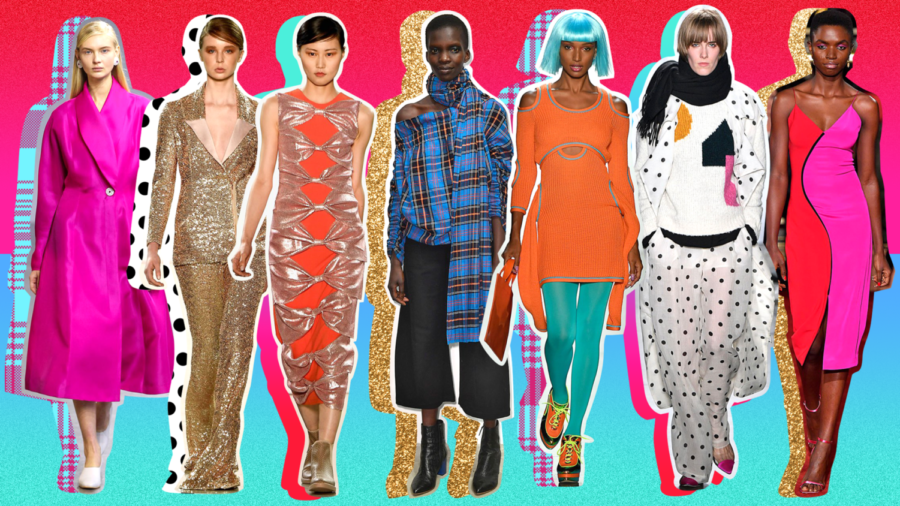 Fashion senses vary from person to person. You can like a certain color, a certain fabric or a certain style. Fashion is a field full of fluidity, because you can dress however you want, and no one will judge you. Do you want to dress in all green? Sure. Do you like a certain brand? Go for it. Fashion is an open ended, and there are multiple styles that can be seen, especially in the iSchool. We are very diverse schools when it comes to senses of fashion.
Let's take a look at the students filling the hallways with their brilliant senses of fashion: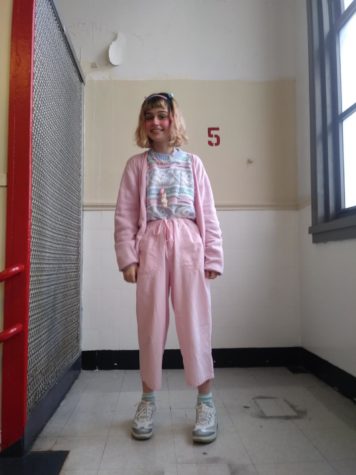 Gemma Klinkowstein is always wearing vibrant colors. Her favorite color is pink. She adds pink to her makeup, and she tries to go for a clown-inspired look by adding glitter and shimmer.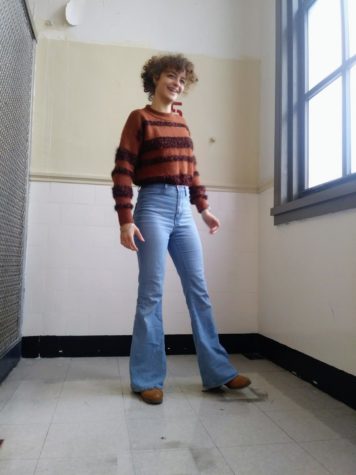 Georgia Badonsky (right) always wears three  stars under her eyes that were stamped with black eyeliner. She wears safety-pin earrings and a bee ring and an Irish relationship ring on her right hand. She uses makeup and fashion as a way to boost her confidence and express herself.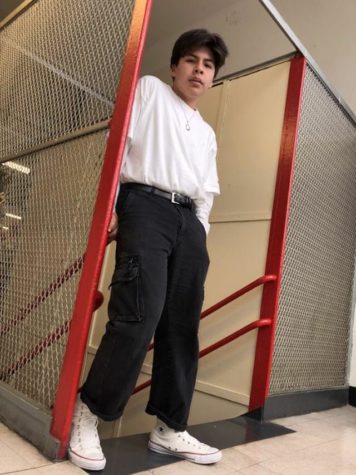 Eric Garcia (left) uses fashion to stand out from everyone else. He is inspired by the vintage aesthetic as well as streetwear. He wants to make his own style with different elements of different aesthetics and form it into one.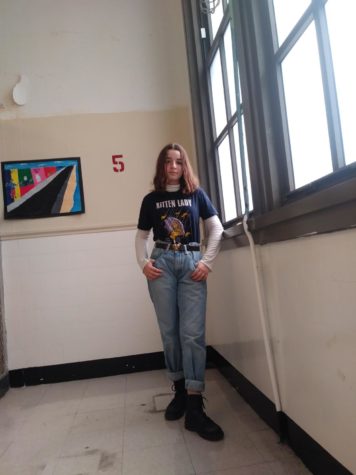 Rachel Silverman (right) says it shows her personality when she wears lots of colors because she considers herself "an upbeat person" and shows her mood of the day. She notes that her favorite colors are blue and yellow.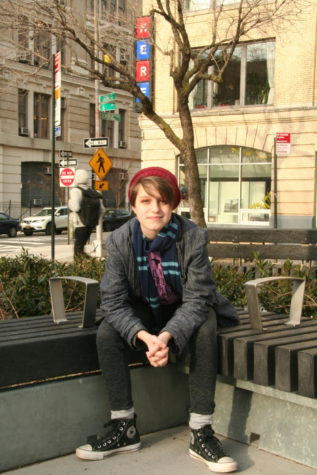 Jay Gottesman (left) uses their fashion as a way to look as non-binary, so they like looking as neutral as possible. They are inspired a lot by My Chemical Romance and Panic at the Disco.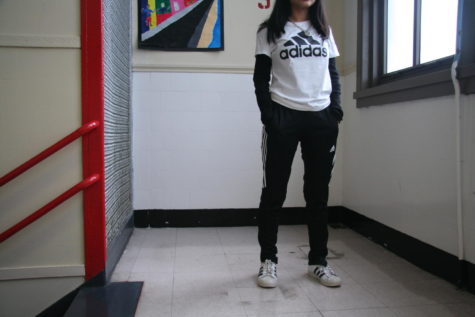 Melanie Gomez (right) likes to curl her eyelashes and is often seen wearing lip gloss, and she is inspired by the people she sees around her. Her favorite color is purple.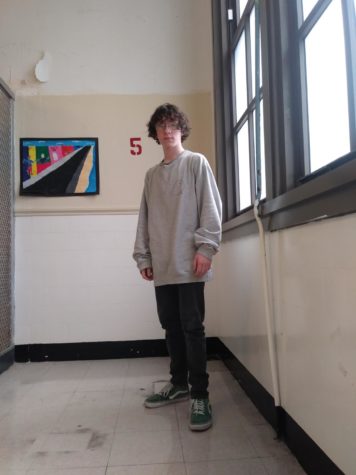 Harry Donovan uses fashion to wear what he's become comfortable with and thinks he looks good in. He doesn't base his fashion off of anything specific; he likes having his own style!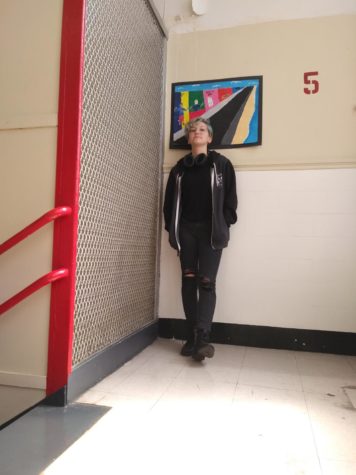 Emma Jacobs wears lots of Harry Potter related things. They also wear clothes related to things they like, such as a Beatles shirt. They like queer and androgynous fashion with a mix of emo and goth.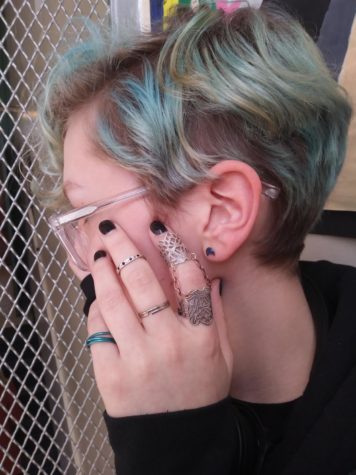 They also love wearing makeup and jewelry. They often wear their moon piercings and rings.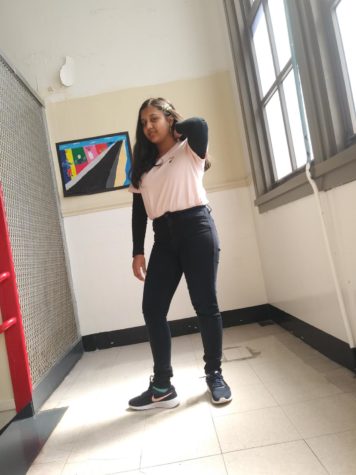 Sara Hossein addresses that she likes wearing things that show off her relatively voluptuous figure.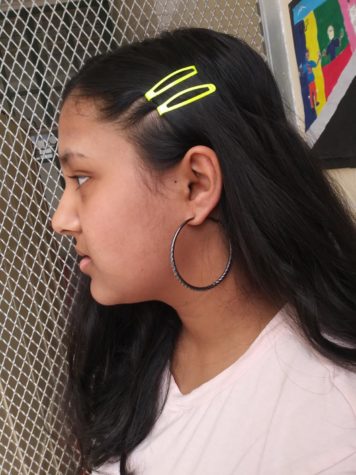 She notes, "I love wearing things like hair clips, chokers and hoops to spice up my outfit.
Sicile Gjergji does not believe that women should be limited to wearing what is considered "feminine", but whatever they please to wear. She loves the cosmetic line called Milk Makeup, because they are cruelty free and vegan, and since she is vegan herself, she believes any makeup associated with animals should be left off her face as well. She loves wearing metallic eyeliner because it makes her eyes pop.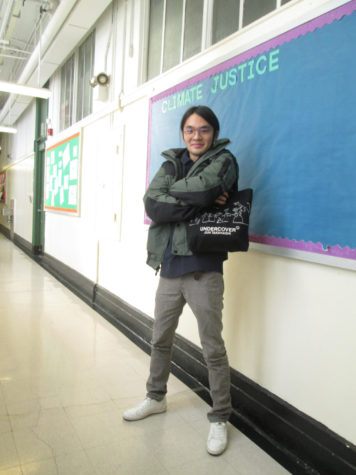 This is Ryohei Shima, and he is a senior at the iSchool. He is one of the only Japanese speaking students!! He often wears baggy clothing and wears thin-framed, circle lens glasses.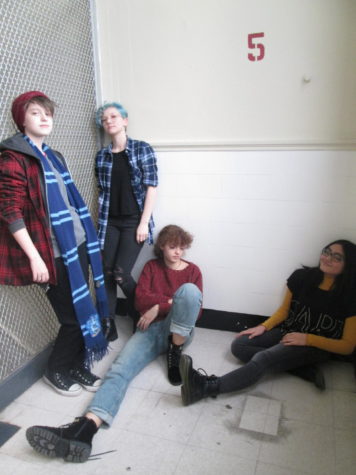 The NYC iSchool has a wide range of fashion, and our students' fashion choices are so beautiful and diverse that it can't be wrapped up in one word. Even in this picture, the four people (from left to right: Jay, Emma, Georgia, Tokiyo) are dressed differently. Expressing one's self is one of the most enjoyable elements of this school, since we are a judgement-free community. If you love fashion, the iSchool is full of fashion inspirations!!
About the Writer
Tokiyo Machida, Reporter
Tokiyo Machida likes looking at graffiti and pop art. She also loves going to visit her relatives in Japan. At home, she usually scrolls through social...