NYC iSchool's favorite hangout spots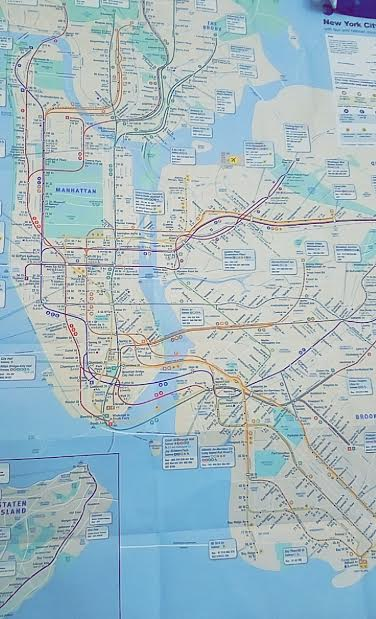 The clock struck 3:20, and we all dashed out the door. We ran down the stairs as if a monster was chasing us. When we finally got out, we realized that we didn't know where to go. We wanted to spend the evening outside instead of at home, but we had no idea what to do.
It was a Friday, and we couldn't wait to get out of school. It had been a long week and everyone just wanted to relax and begin their weekend. But now that we were out, we didn't know where to go!
NYC is a city filled with never ending sites to visit. We live in a city with lots of fast and convenient transportation so it will never take you longer than 20 minutes to 2 hours to get from one place to another. Here are some hangout spots that are more suited for New Yorkers.
"Personally, I really enjoy going to the movies after school," said Lia Gordon, a freshman at the iSchool. "The AMC movie theatres are a great place to go to especially when you don't have homework!" The AMC movie theatres provide a wide variety of movies to watch. You always have many different option like scary movies, 3D movies, comedy, sci-fi etc. The closest one to school is on 11th street and 3rd Avenue.
"Riverside park is really nice. It's a good place to hang out with friends," added Lia Gordon. If you ever want to get away from all of the tall buildings and relax a little, this is the place for you. Riverside park is a place to just unwind and relax.
Sadie Krichmar, also a freshman, added, "I really enjoy going to ice skating rinks. There are many all around the city and I can't wait till they open up." With winter approaching, ice skating could be one idea you might want to consider if you are looking to hangout with friends. There is one at Rockefeller center and they have already set it up!  
Bryant Garcia, a junior, said, "The Botanical Gardens in the Bronx is also a really nice spot." Like Riverside Park, Botanical Gardens is also a very green. It is located on 2900 Southern Blvd, Bronx, NY.
Initially, one of the most common answers when interviewing students was, "I like to go home after school." But we all know that was not true. In a big city like this, you will never get bored. Riverside park and ice skating rinks are only the beginning of the list. The school year just started, so there is a chance that this list will keep growing.
About the Writer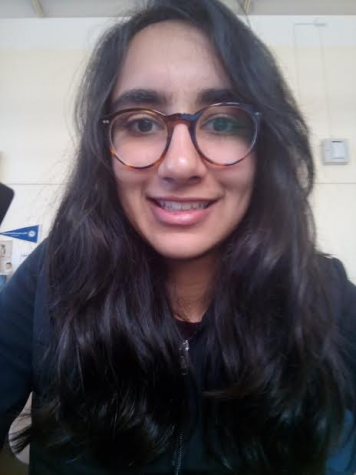 Saumya Grover, Copy Editor
Saumya Grover is the copy editor and reporter of iNews Network's 2016 Reviews and Arts and Entertainment sections. Saumya is a freshman and aims to become...