Kart up to the brand new Kartrite Resort and Indoor Waterpark today!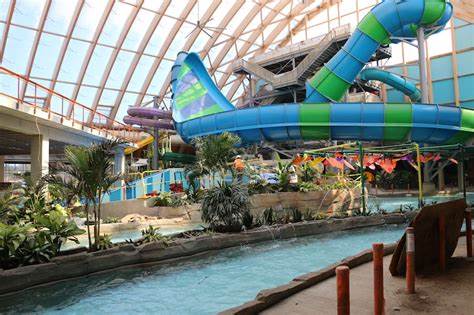 New York's largest indoor waterpark is now open for business.
The Kartrite Resort and Indoor Waterpark, located in Monticello, NY, just had its grand opening on April 25, housing a massive indoor resort with bowling, an arcade, a zip line/ropes course, a variety of restaurants and a plethora of kids' related activities. And you can do all that when you aren't at the waterpark.
The waterpark is smaller compared to its competitors in the Poconos Mountains, such as Great Wolf Lodge and Kalahari Resorts, but it still packs a punch. With a gigantic flowrider, lazy river, basketball-hoop-filled swimming pool, there's plenty to do. And that's not including the incredible waterslides.
If you want to race a friend, try out Jiggerty-Jaggerty, a water slide with 2 lanes. You'll race down either lane, twisting and dipping all the way to the finish line.
If you want some serious thrills, you can try out the Nor'easter, a perennial favorite for water park guests and lifeguards alike. The Nor'easter is what waterslide enthusiasts call a "TornadoWAVE proslide" where you drop down nearly straight down, and your energy from that drop propels you up a side wall, where you feel a moment of weightlessness, which is indescribable, and then you ricochet back down another slide.
If you want even more thrills, you can test your bravery on Rabbit Hole, a "toilet bowl" waterslide in which after you drop down a decent drop you'll get propelled into a funnel, which will finally culminate in you getting drained into another slide. (im going to insert a screenshot of my video here)
For the people who don't want to go on Nor'easter but don't want to be relegated to the kiddy slides at the Kartrite Island, the Krakken is for you. The Krakken is a slide that boasts 3 wide turns that launch you side to side but at the end of the day is slow enough for you to actually enjoy it.
If you're not a major thrill seeker, you can go to the Kartrite Island, the kids' play area which is complete with 3 slides that aren't too scary and intended for kids, and on top there is a giant water system that dumps   several gallons of water every 15 minutes on the kids awaiting it below.
As for the resort itself, there is a bowling alley, a massive arcade and a zip line/ropes course, all mountains of fun in and of itself. The hotel rooms are meant for families of 5 or more, for when you walk in there is a room with 4 bunk beds and then there is a king size bed for parents to relax in.
In the end, the Kartrite is a blast that awaits you, just 2 hours away from the city, filled with waterpark fun and other fun activities at the resort itself. Go have a great time today!
About the Writer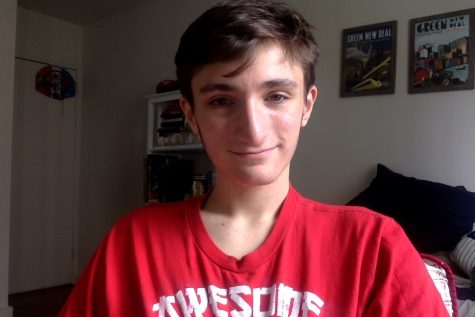 Zach Kaplan, Editor-in-Chief
Zach Kaplan is the editor-in-chief of iNews. Kaplan has been a contributor for three years, where he oversaw the sports section, wrote in the news and...