The 2009 MLB draft, reimagined.
The 2009 MLB draft saw players such as Mike Trout, Nolan Arenado, Stephen Strasburg, James Paxton and Tyler Skaggs get drafted. In honor of the 10-year anniversary of the 2009 MLB draft, I imagined what would happen if things were different?
With the first pick, the Nationals drafted Stephen Strasburg, a right handed pitcher out of San Diego State. At the time, Strasburg was the most hyped up pitching prospect out there and still remains one of the best pitching prospects in baseball. If the Nats had signed Trout during the first round, they probably wouldn't have needed to draft Bryce Harper, who was also an outfielder, with the first pick in 2010 and they would've passed him up. This would've meant Harper would land with the Pirates, who were the #2 pick in the 2010 draft, and the Nats with the #1 pick would've probably drafted Jameson Taillon at #1 since they passed up Stephen Strasburg a year prior. It wouldn't make much of a difference since both Taillon and Strasburg are high quality pitchers. Alternate pick: Mike Trout, OF, Millville High School
With the second pick, the Mariners drafted Dustin Ackley, outfielder out of North Carolina. They didn't need Nolan Arenado because they had Adrian Beltre, BUT their reliance on Beltre, who had eight seasons under his belt, would come to haunt them because Beltre would declare for free agency during the 2009 offseason. Beltre also had one of his worst defensive years in 2007, tying Brandon Inge in 2007 for the most errors in the AL. So, what if they drafted Arenado? They would've got a versatile defensive and offensive third baseman. Instead, the Mariners struggled to fill that position, going for journeyman 26-year-old Jose Lopez, who left the team that year, then to Chone Figgins from 2011-12, and then to Kyle Seager from 2013 to the present. But they didn't have to experiment with Lopez and Figgins if they had gone for Arenado. As for Ackley, the Mariners would probably be fine, acquiring Ichiro Suzuki in 2010 to make their outfield composed of Franklin Gutierrez, Suzuki, and Michael Saunders. So drafting Arenado would've been highly beneficial in hindsight. Alternate pick: Nolan Arenado, 3B, El Toro HS
With the third pick, the San Diego Padres selected Donavan Tate, an outfielder out of Cartersville High School in Georgia. Now, looking back on it, drafting Tate made little sense. First of all, A.J. Pollock, a terrific center fielder who was a force to be reckoned with when he was healthy while with Arizona (he was drafted #17), was available, but if they chose to not draft Pollock, they could've theoretically gone with Mike Trout, Randal Grichuk, Khris Davis even (Davis was drafted #226 by Milwaukee and hits 40+ homers each year for Oakland), and many other great outfielders. But, even if they didn't go for outfielders, they still had a desperate need for pitchers, and they still do now. Jake Peavy and Greg Maddux were their two best pitchers, and they owned records of 10-11 and 6-9 respectively (Maddux was 42) and no, there isn't a Jacob deGrom story here. Peavy had a 2.85 ERA and Maddux an ERA just under 4.00. Randy Wolf, Cha-Seung Baek, Chris Young and Josh Banks rounded out the rotation, and Young was the only pitcher out of the four pitchers with an ERA under 4.00. For the record, neither Wolf, Baek, Young and Banks stayed with the Padres later than 2010. The Padres could've, if they were looking futuristically, drafted Mike Leake, Mike Minor or Zack Wheeler, all versatile and useful pitchers who were available, and still are active today. In hindsight, choosing any of those outfielders or pitchers instead of Tate would've worked a lot better for San Diego. Alternate pick: Zack Wheeler, RHP, East Paulding High School
With the fourth pick, the Pirates took Tony Sanchez, a catcher from Boston College. Sanchez would play in Pittsburgh from late 2013 to the middle of the 2016 season, when he was designated for assignment. The Pirates wouldn't worry about the catcher position after trading for Francisco Cervelli in 2014. Now, we're considering the fact that Stephen Strasburg WASN'T drafted by the Nationals, and the Pirates' 2008 rotation consisted of Paul Maholm, Zach Duke, Ian Snell, Tom Gorzelanny and Phil Durnatrait. None of those pitchers had a win percentage over .500 (Maholm, the "ace" led the pack with a 9-9 record and also led in ERA with a 3.71 ERA). Also, do you know any of those people? Neither do I. So if Strasburg fell to the Pirates, you better believe they would've jumped on that chance to take the most hyped pitcher in the draft. Alternate pick: Stephen Strasburg, RHP, San Diego State
With the fifth pick, the Orioles took Matt Hobgood, a right handed pitcher. Now, at the time, taking Hobgood made sense. The Orioles' rotation was similar to that of the Pirates. Led by Jeremy Guthrie, the rotation also didn't have anyone with a win percentage over .500. However, not only, as there was with the Padres, there was plenty of better pitchers on the market, and Hobgood, after a rough 2009 season and shoulder injuries, never made it out of the Orioles' farm system up until 2017, where he remains to this day. Now, what are the options? We're hypothetically saying Zack Wheeler went to the Padres. Mike Minor, a left handed pitcher, was drafted after Wheeler, so we're just going to say that Minor was the second best option but Baltimore could've also taken Mike Leake in that scenario. Alternate pick: Mike Minor, LHP, Vanderbilt
With the sixth pick, the Giants took Zack Wheeler, a right-handed pitcher. Now, at the time, that was a pretty smart move. In 2008, Madison Bumgarner wasn't a pitcher for the Giants, and Tim Lincecum was the only good pitcher in the rotation (he was terrific, with a 18-5 record and 2.62 ERA, but that's beside the point). The Giants were in desperate need of a pitcher. However, they were also in desperate need of an outfielder. Fred Lewis, Barry Winn and Aaron Rowand were the Giants' outfielders, and while they were good, looking back on it, they weren't a constant. Neither player stayed in the Bay Area longer than 2011. AJ Pollock, an outfielder from Notre Dame, was by far the best outfielder available, and if San Francisco had both realized their need for an outfielder and Pollock's true potential, they would've jumped on the opportunity and took him. Alternate pick: AJ Pollock, OF, Notre Dame
With the seventh pick, the Braves took Mike Minor, a left-handed pitcher. At the time, this was also a pretty smart move as the Braves' rotation was in serious need of rehabilitation, and Minor would stay with the Braves until 2014, but with little success. He had good win percentages but in his latter years with Atlanta fell to the long ball (home runs). Now, I wouldn't really change anything about this, Minor wasn't a wasted draft pick like Matt Hobgood was for the Orioles nor was he like Mike Trout for the Angels, he was good rotation depth for his tenure with the Braves. But looking back on it, the longer time went on, the more needy the Braves became for solid outfielders that they could sign to long term deals. To this I would assign the remedy of any of the solid outfielders that were left. JD Martinez was one of them. If I was the Braves' general manager and could also have time travel powers, I would easily draft JD Martinez and sign him to a long term deal. Alternate pick: JD Martinez, OF, Nova Southeastern University
With the eighth pick, the Cincinnati Reds selected Mike Leake, RHP. Again, the use of the pitcher was a good choice. However, their catcher, as time moved on, would grow to be the one bad position in the lineup. With Joey Votto, Brandon Phillips and Zack Cozart highlighting the infield and Jay Bruce and Ryan Ludwick highlighting the outfield in the Reds' solid 2013 team which went 97-65, it seemed like it was only Ryan Hanigan at catcher that was a bit unstable. The Reds would go through five catchers from 2009-2018. There were a TON of diamond-in-the-rough players at the catcher position who went fifth or sixth round and ended up becoming solid players who should've been drafted a lot higher. A couple examples: Josh Phegley, John Ryan Murphy, Wil Myers (who was a catcher at the time), Max Stassi, Tucker Barnhart, Yan Gomes and Mike Zunino (who shockingly was the #873 pick in the draft). I'm going to have to take Mike Zunino if I was able to look in the future because of his versatility, offensive capability, and stability at the position. Zunino, if drafted by Cincinnati and if he worked his way up to the majors, could've really been a franchise catcher for Cincinnati, but oh well. Alternate pick: Mike Zunino, C, Mariner High School
With the ninth pick, the Tigers took Jacob Turner, a right handed pitcher. At the time, similarly to the previous picks, the Tigers' pick of a pitcher was in good taste. Their rotation was, at the time, led by Justin Verlander (when he was drastically worse than he is now), Armando Galarraga and Kenny Rogers. But in the end, Turner would be a journeyman in the league, only playing for Detroit in a shortened 2011 season for him, a shortened 2013 season for him and came back in 2018. In his three short seasons with Detroit, he never had an ERA under 8.00 (in 2018 his ERA was 45.00!). But there were a lot better pitchers on the market. The best pitcher that was drafted in 2009 as of now was James Paxton, so I would have to choose him due to the fact that he added depth as a hard-throwing lefty. If the Tigers did draft Paxton, perhaps he would've gotten to the big leagues sooner but with the Mariners, he only made his debut in 2013, so the rotation help wouldn't have come at a better time, right when the Tigers were making their playoff run in 2013. Alternate pick: James Paxton, LHP, Kentucky
With the tenth pick in the draft, the Nationals went with Drew Storen, a relief pitcher. This pick was good but the Nats needed a middle infielder badly. Coming off a 59-102 season in their first year in Washington, they had Cristian Guzman and Felipe Lopez in the middle infield. Brian Dozier and Jason Kipnis were both available to draft as second basemen. If I were the Nats' manager, I'd go for Kipnis if I had the chance because Kipnis is a switch hitter who can turn up as a power hitter or as simply who will lead it off, put the ball in play and make the plays you need him to make. So if it had to come down to it, I'd take Kipnis over Dozier. Alternate pick: Jason Kipnis, ASU.
My full first round redraft is below:
1 Washington Nationals Mike Trout, OF
2 Seattle Mariners Nolan Arenado, 3B
3 San Diego Padres Zack Wheeler, RHP
4 Pittsburgh Pirates Stephen Strasburg, RHP
5 Baltimore Orioles Mike Minor, LHP
6 San Francisco Giants AJ Pollock, OF
7 Atlanta Braves JD Martinez, OF
8 Cincinnati Reds Mike Zunino, C
9 Detroit Tigers James Paxton, LHP
10 Washington Nationals Jason Kipnis, INF
11 Colorado Rockies AJ Ramos, RHP
12 Kansas City Royals Dallas Keuchel, LHP
13 Oakland Athletics Brock Holt INF/OF
14 Texas Rangers Dan Straily, RHP
15 Cleveland Indians Trevor Rosenthal, RHP
16 Arizona Diamondbacks Scooter Gennett, INF
17 Arizona Diamondbacks Garrett Richards, RHP
18 Florida Marlins Mike Fiers, RHP
19 St. Louis Cardinals Drew Storen, RHP
20 Toronto Blue Jays Adam Warren, RHP
21 Houston Astros Miles Mikolas, RHP
22 Minnesota Twins Billy Hamilton, OF
23 Chicago White Sox Marcus Stroman, RHP
24 Los Angeles Angels Randal Grichuk, OF
25 Los Angeles Angels Wil Myers, C/INF/OF
26 Milwaukee Brewers Brian Dozier, SS
27 Seattle Mariners Ken Giles, RHP
28 Boston Red Sox Chris Owings, SS
29 New York Yankees Patrick Corbin, LHP
30 Tampa Bay Rays Keon Broxton, OF
31 Chicago Cubs Shelby Miller, RHP
32 Colorado Rockies Scooter Gennett, INF
About the Writer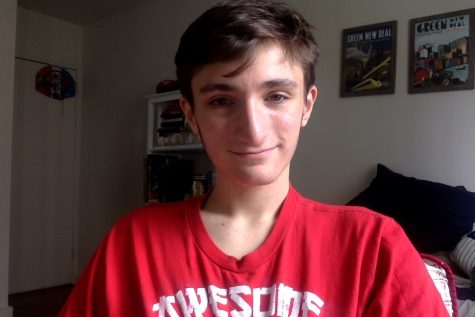 Zach Kaplan, Editor-in-Chief
Zach Kaplan is the editor-in-chief of iNews. Kaplan has been a contributor for three years, where he oversaw the sports section, wrote in the news and...