Why is NYC so expensive?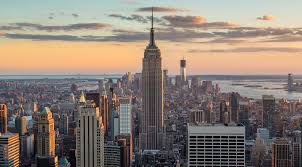 Kai Ferkel, Investigative Reporter
November 7, 2019
The people of New York City are paying expenses they shouldn't be paying. Some people can get by, but more and more people are starting to move out of the city because of how expensive NYC is.
There is an affordability crisis in New York City. For starters, all of the rent-stabilized places or places that are cheap are all taken up by people that don't want to give up the value they acquired.
There are reasons for NYC being so expensive though. There are some nice areas like Tribeca and the upper west side, but besides that NYC is so convenient. There are very convenient ways of traveling. NYC is one of the only places in the world where forms of transportation other than a car is more convenient.
You will have to pay for a car, including the maintenance, the actual cost of the car, and gas, which coming out to be even more expensive.
"New York would be the greatest city in North America if it weren't for three things: 1) Tough weather for half the year, 2) Never ending crowds, and 3) outrageous prices"
–Sam Dogen, Financial Samurai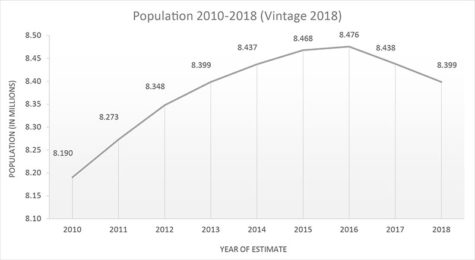 Transportation
According to a source, "When traveling to school (NYC iSchool) taking the train is faster than taking a car. Especially when traffic is horrible during rush hour. I don't live that far away, but the train is just so convenient."
On the other hand, Uber and other ride-sharing apps are taking over NYC, putting taxis out of business. But with new ride-hail regulations, Uber and taxi drivers are making about the same amount of money. "Our analysis reveals that Uber has overtaken yellow taxis as the primary for-hire vehicle."-Sarah Schoengold
The city's streets are so clustered because there are regular drivers who own/lease cars, taxis, and ride-sharing services. This is just making driving in the city even worse than before. A lot of people are constantly ordering Ubers and even when they are not, Uber drivers are driving around to find customers.
There is walking as an option, but walking comes with a side effect of taking longer. Everywhere in New York is accessible by walking, but another obstacle is tourists.
NYC is one of the most desired tourist destinations in the world. When some tourists are walking the streets of New York they aren't familiar with their surroundings. So they stop in the middle of the block in big groups forgetting that people are trying to get by. 
"Sometimes I think people come to visit our fine city just to piss us off."-Paula Froelich
There is also bike riding in NYC. This is a very efficient way to get around NYC because there are bike lanes for bikes. You can own your bike or you can rent a bike with Citi Bike or other bike renting services.
Bike riding can be dangerous seeing as sometimes cars like to drive into the bike lane. This can be very dangerous, especially when opening doors and not seeing a biker that is quickly coming by. 
Food
NYC is known to have amazing food. Including the best pizza in the world. Although there can be very expensive places like Le Bernardin, the 3 Michelin star restaurant.
Le Bernardin, however, is very, very expensive. According to the Forbes Travel Guide, the average price per person is $88 at lunchtime for a three-course meal. This place is rated as one of the best in the world but literally comes at a cost.
There are also services in which you can order food online. For example, you can order Westville on seamless and it will come straight to your door. 
There are also fast food options like McDonald's. Where you can use the dollar menu to get food. There is just a huge range of price of food in NYC so there are many options for people.
A tip for people that are coming to New York City for the first time is to get a travel guide/someone that can help you navigate your way through New York. It is extremely helpful to have someone to give you insider tips.
Entertainment
New York City is full of fun things to do. You can go see a really expensive movie for around $16 a ticket. Although movies are very expensive, movie theaters within NYC are at a very nice quality.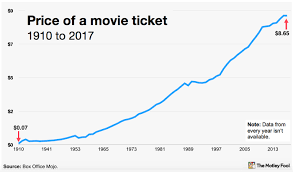 An iSchool student said, "I go to the movies and I buy snacks from the movie theaters, but the snacks end up being more costly than the actual ticket."
A Beacon student said, "When we go to the movies we usually try to sneak in snacks from like 711 or something." 
You can even watch a major motion picture like "Avengers" and order food/drinks from your seat. Stuff like shakes and even french toast at this place called the Alamo Drafthouse.
These prices can empty your wallet quickly so there are a lot of things you can try to get around the dollars. 
You can go to sports games for the knicks, nets, Yankees, Mets, giants, jets, islanders, and rangers. Although ticket prices may vary, sports games are very fun to go to. To easily access tickets you can go to websites like Ticketmaster or Seatgeek.
NYC is famous for its Broadway shows and of course, to a lot of people, those are very fun to go to. 
Cecilia Ayres said, "When we went to see School of Rock the vibe was just so awesome and we had lots of laughs."
Ayres, who lives in the Pacific Northwest, stated, "I can clearly see why NYC is so expensive." 
My uncle Steve Ayres who is an avid movie watcher"It was very fun seeing landmarks/places in NYC that I have seen in movies." Some people will get very excited over this because many movies and/or TV shows were based or were partly in NYC.
If you love sports all around NYC there are basketball courts, soccer fields, and baseball fields. 
One of my sources said, "I love basketball and it's amazing that wherever I am I have a basketball court close to me."
Clothing
One huge part of New York's culture is the clothing. There are so many thrift shops or fancy stores you can go to depending on your budget. 
A fashion geek said, "I'm a huge fan of New York's clothing culture and there are some really cool places that are super affordable."
One of the cool thrift stores in New York is Beacon's Closet. People go there often with their friends and pretty much always find really cool stuff. An avid shopper said, "You can go to thrift stores like Beacon's closet."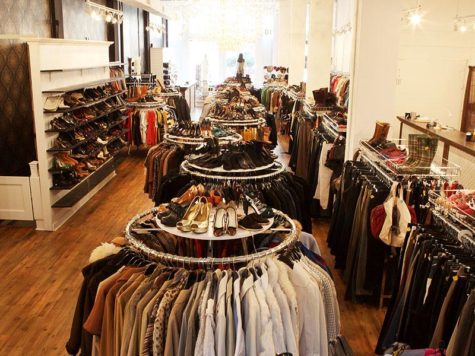 Or another option of shopping is shopping in places like Kith, Supreme, Gucci, Prada, and Barney's which has many brands similar to kith. Places that vary in price like Nike, Adidas, or Nordstroms. At Nordstrom's, you can get Nordstrom's rack which is cheap clothing or you can also get really expensive clothing.
The Real Estate market of New York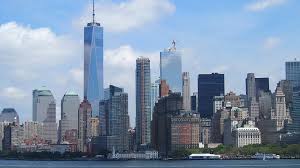 Entertainment, food, and transportation just make NYC so convenient. These factors also apply to the rent/buying market.
Rent is so expensive in NYC because of the convenience – it just allows renters to raise the price, whereas in places like Arizona doing things is less convenient so renters charge less for places.
The reason some places are less expensive than New York is because NY Has everything and demand is just higher in NY than in any other place.
Because of such high rents in NYC, there is an affordability crisis. People are starting to move out of the city because they can't keep up with payments.
According to Josh Barro of Business Insider, there are reasons why rent is so ridiculously high. One is that there is only so much space to live. "There are only so many square miles of land in the city, and especially in Manhattan. When lots of people want to live in a limited space, they bid up land prices, and that flows through to rents." There are so many people for the limited amount of space that we have in this city.
A landlord who owns a lot of properties said, "There is a really high demand and not enough space."
Also, according to Josh Barro, "there are lots of cheap apartments in New York. You just can't get one of them, because they're rent-controlled, and tenants with great rent-controlled deals cling to their apartments till they die." 
A rent-controlled apartment is a place in which the government has put a limit on how much the landlord can charge.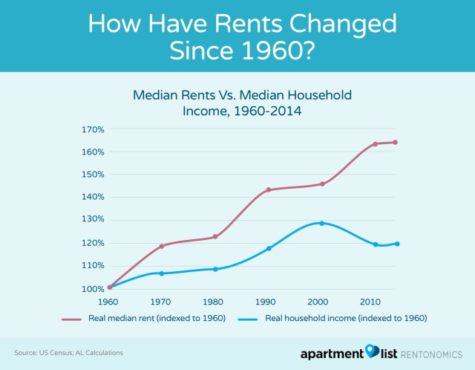 As previously mentioned, prices are up because of the amount of amenities in NYC. According to Catherine Rampell of the New York Times, "A third key reason housing is so expensive, related to the first one I mentioned, is that a lot of amenities that wealthy people like are bundled into the price of an apartment in New York, including a high concentration of bars, restaurants, and theaters, and a greater variety of high-end goods.  Living in New York gives you access to a lot of perks that you would not have in lower-income places like Detroit.
According to a renter in NYC, "NYC is more of a global market and not a national market." Also stated by the same person"A lot of trading and political conventions are held in New York."
NYC is so expensive because there are so many businesses that are lucrative in NYC. The renter also said, "NYC is a great place to invest." This is because there are so many great businesses located here.
This renter also agrees as she stated, "NYC's market is a tough one prices will stay or drop." This is because the prices are so high right now that there is no way they can increase.
She has also stated, "retail costs are so expensive in NYC so that is definitely a driver in costs and pricing."
Also, New York is so desirable because of all of the cultures. A new yorker stated, "So much diversity, there is really no other place like it." I agree New York is a real melting pot of all cultures.
Also, from a New York landlord who has real estate all across the globe "Although you may think there have to be other places in the country that are more expensive, the only place that comes close is San Francisco.
According to Catherine Rampell of the New York Times,  "One reason New York has become more expensive is because it has become a more attractive place to live because according to this source crime has fallen down and obviously to a lot of people to live in a place that is modernized."
Obviously, if you think of modern places in the world you think of Hong Kong, Tokyo, Monaco, Dubai, and New York. But still, New York is known for its very pretty skyline full of tall buildings. That is one of the most attractive qualities of NYC.
According to Nick Wallace from SmartAsset, "People are starting to love and hate New York because people love New York and all you can do in it, but the problem is that prices on everything including food and transportation are getting a lot more expensive."
 NYC is such an amazing place, but with all of the expenses, it turns away a lot of people from the city. More and more people are moving out of Manhattan and towards Brooklyn and other places.
According to another landlord, "Brooklyn is being populated more and more and rent is coming to be as expensive as Manhattan."
Places get super expensive and then people start moving out. After that, the suddenly highly populated area gets super expensive. A landlord stated, "Bushwick is what is starting to seem like the place on the rise."
According to CURBED NY, one bedroom NYC apartments have reached yet another high at $3,050 per month. That is more expensive than a 5 acre property in Michigan. One bedroom is more expensive than a 5 acre place that is just crazy.
Zoning rules inhibit supply. Of course, you can get more apartments on a given amount of land by building taller buildings closer together. And compared to most cities, New York is very dense. But it could be even denser.
Take a look at this zoning map of the East Village, a popular neighborhood in Manhattan. Most of the neighborhood consists of R7A and R8B zones. These allow for a Floor-Area Ratio (FAR) of 4.0: four square feet of building area for every square foot of lot area. And accordingly, most of the housing stock in the neighborhood is closely-packed buildings of four or five stories.
If the neighborhood were instead mapped for R10 zoning, like parts of the Upper East Side, building FARs could go up to 10.0. That would allow for 2.5 times as much building space on the same amount of land. A larger supply of apartments in the East Village would mean lower rents, especially if zoning were relaxed all over the city.
Incidentally, contra Hamilton Nolan, this is a reason non-rich New Yorkers should cheer the construction of "super luxury condos." Wealthy people are going to buy in New York one way or another. When we limit their ability to build shiny new towers in Manhattan, they come over to Brooklyn and bid up the prices of brownstones that used to be almost affordable.
Families in other places that obviously don't have the convenience that New York has, but still have more land have a significantly lower asking price.
Based on information given by Rent Jungle, the average rent of NYC in April of 2019 hit a humongous price of $3,519. People always complain about New York's prices, but this just out of this world.
Something you could use to justify the high prices in NYC is according to the New York Times, "New York offers higher salaries than most other cities, too, for both high-skilled and low-skilled people."
Although we pay people a lot more than other places it really doesn't justify the outrageous prices in New York.
With all of the positive things about New York. The diversity, the food, quick and easy transportation, and the abundance of things to do to entertain yourself, the good outways the bad.
"Last year when I was walking to basketball practice a homeless man punched me in the side of the head and then a man from a corner store came out and grabbed the homeless man and pushed him to the floor." My friend told me while laughing.
When you live in New York, you start to develop relationships with people by just seeing them on the street all the time. Sometimes New York can feel cold and dark, but once you get used to the lifestyle you might feel very welcome.
All in all, through all the things that make New York New York including the expensive food, the pricey clothing, and just the overall convenience, New York City can be a wonderful place. It can be very expensive, but it might be well worth it.