20 best albums of the 2010s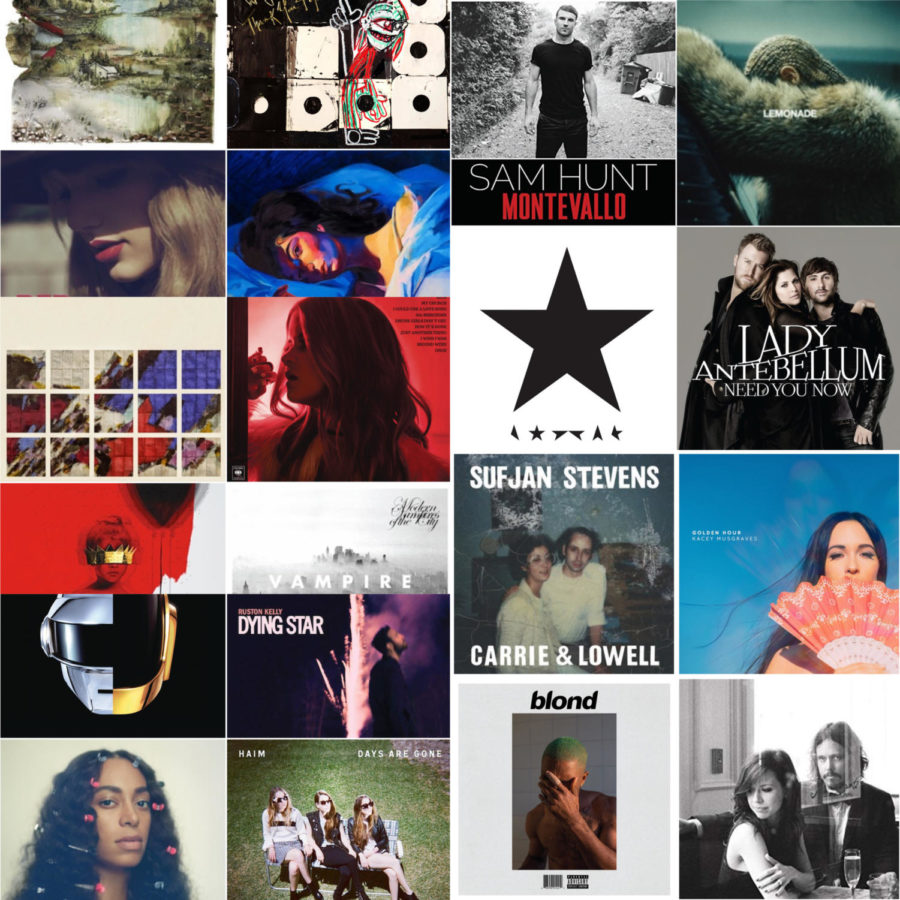 It's hard to believe that the 2010's are coming to an end… it feels like just yesterday we entered a time where low-rise jeans replaced high-waisted jeans; Myspace replaced Instagram, and CDs replaced streaming services. 
These albums have soundtracked my and many of my classmates' childhoods and lives. So much- including music style and trends – is changing and has evolved over the last decade. Below is a list of 20 of the best albums that set the tone for 2020/the 20s, and a short review of said album.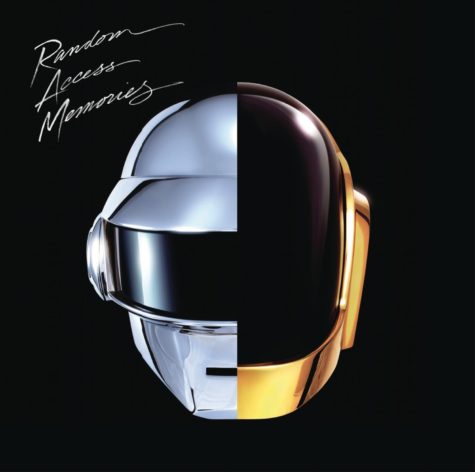 Random Access Memories

, Daft Punk
Coming in at #20 is Daft Punk's 4th and most recent studio album. While the album was released in 2013, the sound of the album is reminiscent of those recording music in the 1970s and 1980s. While an electronic band, Daft Punk enlisted live and session musicians to play on the influential record like Nile Rodgers, and enlisted artists like Pharell Williams and Julian Casablanca to sing on the album. Check out "Instant Crush" and "Doing It Right"– two highlights from the album, the first featuring Casablanca and the latter featuring Panda Bear.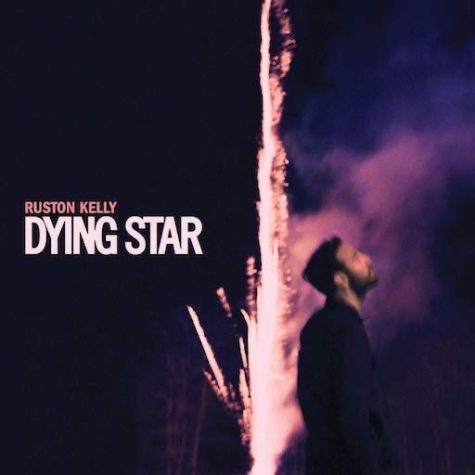 Dying Star

, Ruston Kelly
Ruston Kelly released his debut LP only about a year ago, but it's still one of the strongest collections of work released in the last 10 years. Kelly is a true songwriter-artist; it's his words that stand out amongst the rest of the tracks. Half of the album is about marrying fellow singer-songwriter Kacey Musgraves (see her album at #2), and the other half of the album is about his past. Standouts on the album include the title track "Dying Star" and "Trying To Let Her", both about the more recent part of his life.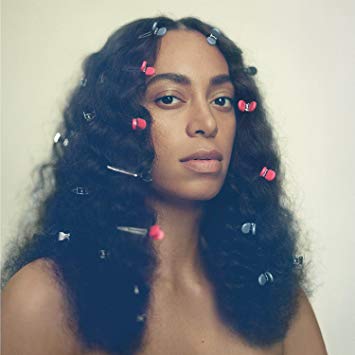 A Seat At The Table

– Solange
The grammy-winning album by R&B artist Solange is without a doubt one of the best albums of the decade. It was her comeback album after taking time off to find herself mentally and and as an artist. Among the many talented collaborators on her third LP were Kelly Rowland and Lil Wayne. The highlights from this album are "Cranes in the Sky" and "Weary," two songs Knowles wrote individually.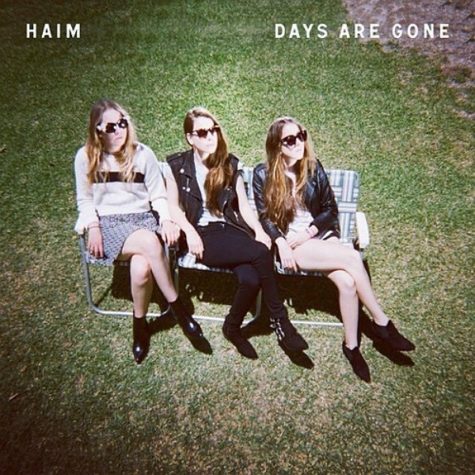 Days Are Gone

– Haim
The first LP from the sister trio remains one of the best indie albums in the past 10 years. Inspired by artists like Fleetwood Mac and The Bangles, the Haim sisters wrote and co-produced the record. They collaborated with Jessie Ware and Ariel Rechtshaid on the project, and they helped create the retro dream-pop sound that the band is now known for. "Falling" and "Honey & I" are two of the best songs.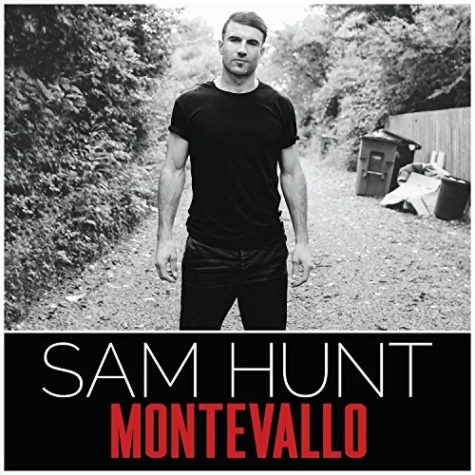 Montevallo

– Sam Hunt
While not as critically acclaimed as the past four albums mentioned, Sam Hunt's debut LP is one of the strongest albums to have come out in years. Hunt wrote and co-produced every song on the country/pop/R&B influenced album, and created a sound that people in Nashville and around the world have tried to replicate for years. While Hunt has still yet to release a follow up, he has contained his momentum, and his sophomore album is slated for a 2020 release. He is a smart and authentic songwriter, and it shows especially on tracks like "Make You Miss Me" and "Take Your Time".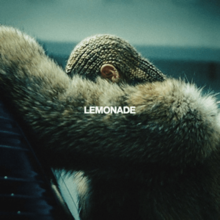 Lemonade-

Beyonce
Perhaps one of the biggest and most exciting releases was Beyonce's Lemonade. Knowles dropped it without a single warning or announcement and let the music speak for itself. It was nomianted for the Grammy award Album of the Year, and it recieved acclaim from critics and fans alike. She's dubbed the Queen of R&B for a reason. Without a doubt the standout on the record is the newly-released demo of "Sorry," which fans got to hear when it was released to streaming services earlier this year.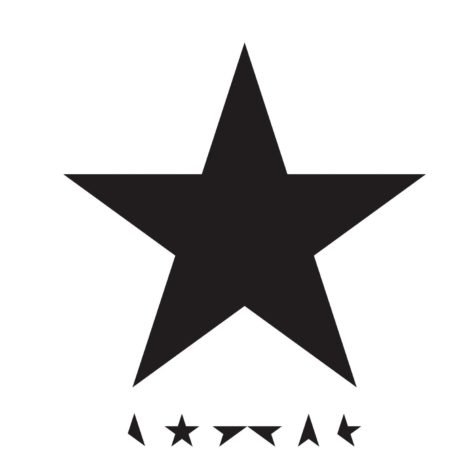 Blackstar-

David Bowie
On British icon David Bowie's 69th birthday, his final album, Blackstar, was released, much to the surprise of longtime fans. What fans didn't know at the time was that it was Bowie's parting gift to earth; he died two days after his birthday of liver cancer. Fans did not know about the album or his illness, but after listening to his last-recorded album, they understood more. It sold millions of copies, and won multiple Grammys posthumously. "I Can't Give Everything Away" is the standout- it's the last track on his last album, and it's obvious that was intentional.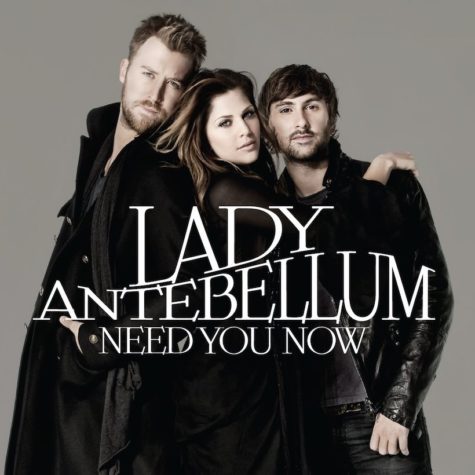 Need You Now

– Lady Antebellum 
While it feels like so long ago that the country trio was dominating the radio airwaves with the title track, it was released at the start of the decade. It was one of the turning points in the country-pop genre; it changed the sound, it added a much-needed female voice to the mix, and it reached people all over the world, not just people in the United States. While success is not defined by awards and charts, it won multiple Grammy awards, all genre, and broke countless records. Standouts on the album are "Need You Now" and "Ready To Love Again", the later of which was co-written by the late great busbee.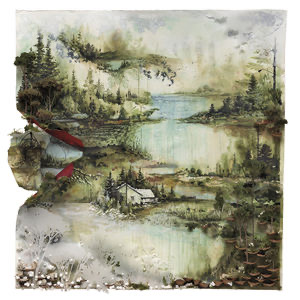 Bon Iver

, Bon Iver
Bon Iver was an active musician before the 2010s, but it was his self-titled sophomore LP that officially launched him into stardom. Nine out of ten of the album's tracks were written by Bon Iver individually, and he self-produced the entire album. It went on to win Best Alternative Album at the Grammy's, despite not being made for commerciality. "Towers" is one of the strongest songs off the album. Citing Bonnie Raitt as his main inspiration, it is definitley shown throughout the album.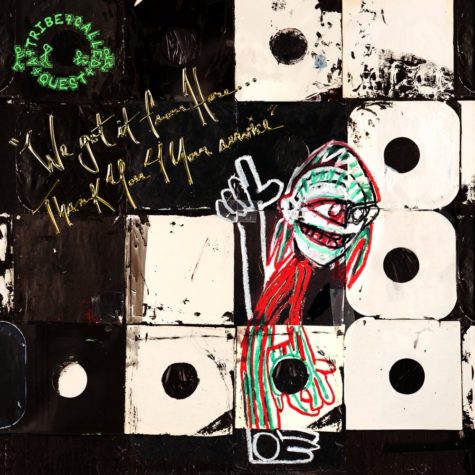 We Got It From Here… Thank You 4 Your

Service

, A Tribe Called Quest
A Tribe Called Quest's final release might be the most important of the entire decade; it was released as a response to the ever changing political climate, and it was recorded in secret. The album covers an array of topics, like politics, but also learning to love people despite their differences. There's a lot to the album- there are 16 tracks – but the standout track on the record is the first song, "The Space Program." Phife Dawg, one of the founding members, passed away due to complications of diabetes a few months before the group's final album was released.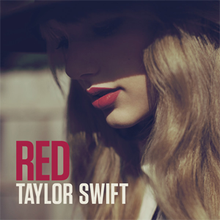 Red

, Taylor Swift
For the last decade or so, Taylor Swift has dominated the music industry, love her or not. Her best work to date is her fourth studio album, Red, more alternative singer/songwriter than pop or country. Red marks her last official country album, collaborating with Nashville greats like Liz Rose and Nathan Chapman. It's her saddest album, in theory, because it was her first transition to more adult topics. There's a different vulnerability to this body of work. Highlights from the album are "Begin Again" and "Treacherous."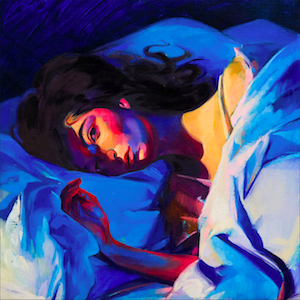 Melodrama,

Lorde
After her record-breaking debut album, New Zealand singer-songwriter Lorde released her follow up, Melodrama, and it was praised by academies, fans, and critics. It's her first collobaration with producer Jack Antonoff, who wound up producing the entirety of the record, and his production with her writing matched perfectly. Standouts on the album are "The Louvre" and "Liability".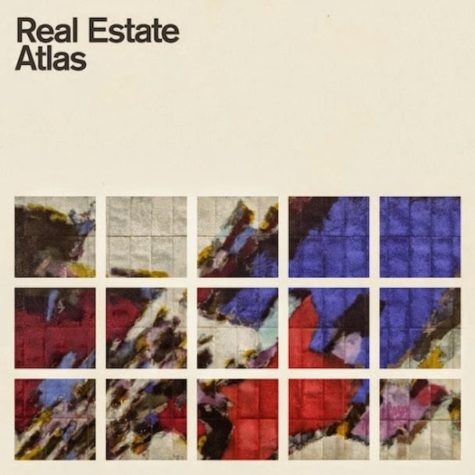 Atlas

, Real Estate
The definition of a garage indie-rock band is basically Real Estate. They met in high school and have been making music together ever since, and their album Atlas, is their best piece of work. Songs like "Had To Hear" and "Talking Backwards" are clear standouts on the record, both in lyrics and production. While released in 2014, it keeps the 2000s alternative music scene alive.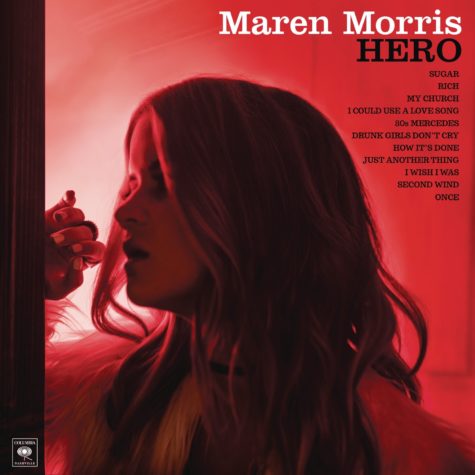 Hero

, Maren Morris
It's almost like Maren Morris appeared out of nowhere. Her debut album Hero left that big of a splash on the music scene. She didn't come out of nowhere- she'd been writing songs for other artists for years, and this was her first solo endeavor. She's a powerhouse vocalist and a sharp songwriter, and her producer, the late busbee, combined the retro soul sound with the modern country songwriting she shines in. "I Could Use A Love Song" and "Bummin' Cigarettes" are the two show-stoppers of this album.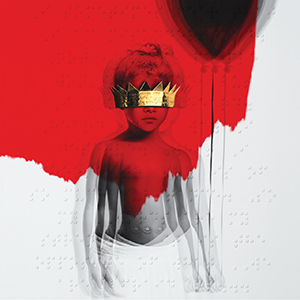 Anti

, Rihanna
Rihanna has been soundtracking people's lives for years, but without a doubt her best album is the brilliant Anti. There's a lot going on in the album. She infuses r&b with indie and pop with rap. She wrote every single song on the album, except her dreamy cover of Tame Impala's "Same Ol' Mistakes". She is an incredible vocalist, and her voice shines on songs like the personal "Close To You."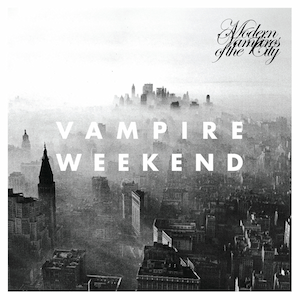 Modern Vampires of the City

, Vampire Weekend
Indie music wouldn't be the same without Vampire Weekend and their music. The band met while students at Columbia University, and their 2013 LP is one of their best albums, partly in due to collaborater Rostam Batmanglij, who was still a member at the time. Their songs are literary and intellectual, but universal. Tracks like "Step" and "Obvious Bicycle" are two of their best.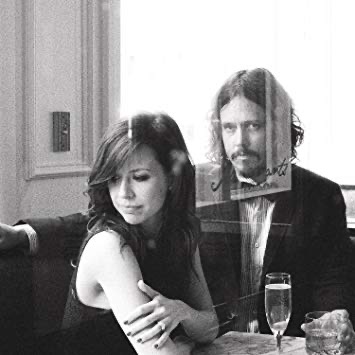 Barton Hollow

, The Civil Wars 
The Civil Wars appeared on the music scene almost as quickly as they left; after their incredible debut single, which happens to be my personal favorite on the album, "Poison & Wine" was placed on Grey's Anatomy, catapulting the duo into the spotlight. The duo is comprised of Joy Williams and John Paul White, and their storytelling lyrics and haunting harmonies are what make this album incredible. Check out "Poison & Wine" and "Falling", two absolutely stunning songs off the project.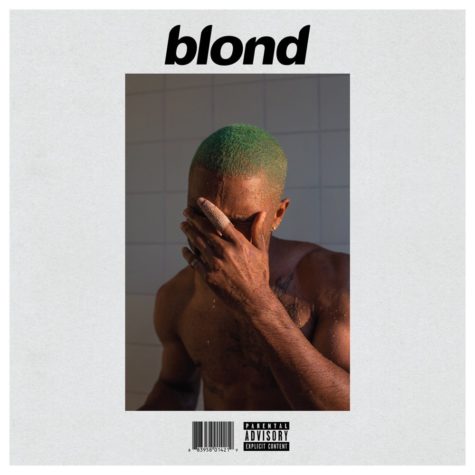 Blonde

, Frank Ocean
Frank Ocean is one of the best artists of this generation. He is the present and future of hip-hop, but of music in general. He first appeared on the music scene with his mixtape Nostalgia, Ultra, and his second studio album, Blonde, is just as good. He infuses R&B with psychedelic pop, making for an unexpected sound, but one that is as ear-pleasing as it is sonically cohesive. Standouts on the album are "Pink + White" and "Skyline To."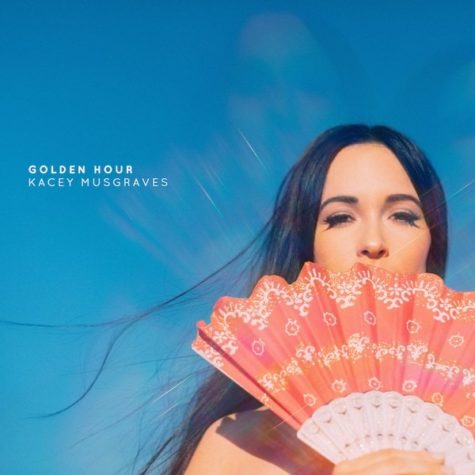 Golden Hour

, Kacey Musgraves
Kacey Musgraves has been a long-time favorite of mine, and while obsessed with this album from the get go, it seems the rest of the world is just as infatuated. She's as country as she is folky, indie, and pop, incorperating melodies 70s-era Neil Young and Willie Nelson would write. It won Album of the Year at the Grammy's for a reason: it's sharp, sensitive, and stunning. Inspired by her marriage to Ruston Kelly (see his album at #19), and inspired by the state of the world, it's timely while still remaining timeless. Make sure to listen to "Slow Burn," "Love is a Wild Thing," and "Butterflies."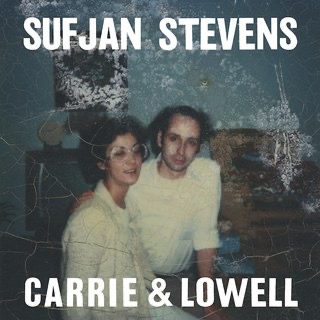 Carrie & Lowell,

Sufjan Stevens
The amount of amazing albums that came out in the past 10 years are endless, but perhaps the best one was Sufjan Stevens' emotional collection, Carrie & Lowell. It's quiet production wise, but it's lyrics are haunting and beautiful enough to give anyone goosebumps. The album was inspired by Stevens' late mother, Carrie and her husband, Lowell. Even though it was met with critical acclaim, it still feels criminally underrated. It's hard to pick songs to spotlight, but "Should Have Known Better" and "Death with Dignity."