Low representation of people of color in the film industry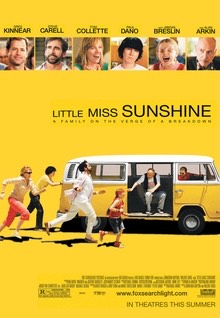 If you've binge watched an old movie or T.V show and wondered, "where is the diversity?", that is because movies in the past have not featured much people of color.
Representation of people of color in the film industry has been at an all time low since the beginning of time as producers are more focused on social status and skin color, rather than how fit the actor may be for the role.
In 2016, the movie Elizabeth, Michael and Marlon, came out and is based on the rumor of Michael Jackson's supposed road trip with his friends: Elizabeth Taylor and Marlon Brando after the September 11th terrorist attack in New York City. The actor who played the role of Michael Jackson was a white male from London, when in reality, Michael Jackson was African American. This is common for directors and it is known as whitewashing, casting a white actor as a character of color.
There are numerous cases of whitewashing in popular movies such as "Breakfast at Tiffany's", "Othello", and "Dragon Seed". This has caused major uproar in the film industry, as audiences are becoming more and more seemingly angry and frustrated with the lack of representation within the industry.
Not only is whitewashing in the industry common, but so is the lack of diversity presented in films throughout the years.
According to Women and People of Color Still Vastly Underrepresented in Hollywood, statistics have shown that, "People of color accounted for 13.9 percent of film leads, 12.6 percent of directors, 8.1 percent of film writers…" This makes up less than 35% of the industry.
Although there are people of color in the film industry, it is still very low, especially since minorities make up the majority of the United States.
On the other hand, white actors make up the majority of the film industry.
With people of color making up the majority of the United States, "Of the speaking characters surveyed: 70.8 percent were white; 13.6 percent black; 5.7 percent Asian, 3.1 percent Hispanic; and less than 1 percent American Indian, Alaska Native or Native Hawaiian," it is no doubt that the film industry has its issues surrounding the struggle of showcasing more diversity among movies and television. 
In the past, movies and TV shows did not contain much of a diverse cast. Actors and actresses were "predominantly white, "says Mark Berberena, an NYC iSchool junior.
"Little Miss Sunshine" is a movie where the main characters are predominantly white. The movie is particularly an ensemble cast where the cast members are assigned equal amounts of screentime, however, "The representation of people of color in this movie is extremely low. There are at least two people of color but they have minor roles," says Frankie Li, a college student at Harvard.
Parks and Recreation is a show where the main characters are predominantly white. However, there are characters of color present in the show.
Junior Mark Berberena says, "It really sucks because you really want more diversity in this industry but instead there's just one black character who is outnumbered by these white characters. It should not have to be that way."
This issue has a critical effect on aspiring actors and actresses as they are not seeing themselves as much on television as they are seeing white people.
Frankie Li says, "It's really hard out there because white people grew up going to specific schools or programs that carried these types of art and it was an easy way for them to get into the industry. But compared to the less fortunate and people of color, we did not have that so it is really tough."
Having access to participate in programs like these give people more advantageous to be in the film industry. However, some were not as fortunate to be in schools or programs that specialized in this industry, hence the disadvantages.
It is undeniable that there is a struggle for Asians, Blacks, and Hispanics in the film industry.
"People have finally acknowledged the lack of representation but most are slow to fix it, but at least people are fighting for it," says sophomore Georgia Mulligan.
There has been little progress in portraying characters of non-white racial backgrounds. Although, throughout the more recent years, the lack of representation of people of color has simmered down as more Asians, blacks, and Hispanics are beginning to appear on more films.
"The lack of representation of people of color is obviously a problem in this industry but they did not think that about thirteen years ago since this show was made in 2006, discrimination and racism was still pretty bad," Li remarks.
The portrayal of ethnic diversity and people of color in the film industry is not all about putting non-white faces on screens but also how the film portrays these characters.
There is obviously a lack of inclusion in this industry and this issue needs to be addressed.
 As seen, this is the movie, Little Miss Sunshine, which was released in 2006. The characters in this movie are the majority, white and there are little to no representation of people of color in the movie.