Dating for teens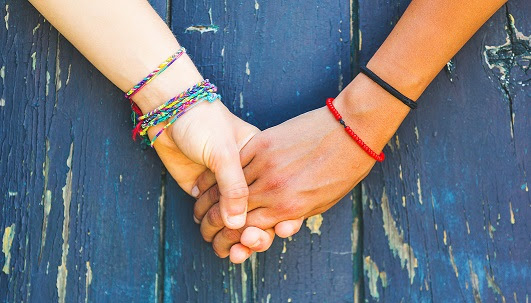 Solomon Yentis, Reporter
January 16, 2020
"Scarsdale dating is wack," says 15 year old Manhattan resident Jackson Foodim.  
Dating to some is strange, while to others it's something they desire, and many just don't know the ropes. This article won't help you be a better partner, however it is time to listen to the teens of New York on their take on the world of dating, including what teens like to do on dates, where they go, how dating in New York may be severely different when compared to dating in other places or WestChester (as claimed by Foodim), as well as how dating has changed over the years as teens have grown up. 
Hook Ups
Ruby, a 10th grader at the NYC iSchool who has been living in New York all her life, shares her perfect date as one where she goes ice skating and a trip to the movies, followed by some grub. 
While Roxanna also a sophomore at the NYC iSchool who has always lived in uptown manhattan says her perfect date revolves around relaxing at home and spending some down time ordering in food and renting a movie.
However, both of these 15 year old high schoolers have not actually had a date that has gone really how they wanted it to go. You would think these simple dates would not be hard to carry out, however, dates and even dating has changed over the years for teens. The term HU (hook up) is not commonly used in the adult world. However, its a common word in teen vocabulary. 
To teens the acronym HU is used on a regular daily basis. It more basically underlines the act of meeting up with a person to makeout or have sex. Even most of the times these "hookups" happen before a date and can even be the start of a relationship. 
However, a lot of the times hook ups are more of a one time thing. A date will be set to go to someone's house to do the business and then leave. 
And according to Frida Jackson, a 10th grader, after the two "hook up" they "literally wont speak to each other again." 
The Dating Game
Dating can be a very complicated thing to teens and to almost all ages of people. When it comes to finding the one person who you want to spend all your free time with (for maybe 2 or 3 months), there is a lot of thinking that goes into the process. 
According to sophomore at the NYC ischool Sophie Keller, it's common for people to go "ice skating and to the movies on dates." 
A pleasant day at the rink or a chill movie does not seem like a lot, however, when looking at the cost ,it starts to pile up. Skating for two people can cost up to almost $70 at Wollman Rink in Central Park. Not to mention the food that's going to be needed after the activities. 
As for a movie, it really should not cost more than $50. Over time these costs start to build and become a severe expense to young teens who are in relationships. 
According to Bright Hub Education, the cost of dating on "average [is] around $1200-$1500 a year."And for a lot of teens, if not all, that's a lot of money for minimum wage workers or for those not working at all. https://www.brighthubeducation.com/parenting-teens/121414-how-much-money-do-teenagers-spend/
How We New Yorkers Date
As said earlier by a New York teen Jackson Foodim "Scarsdale dating is wack". Most don't know much about Scarsdale let alone how dating there differs from the city, or even what the word "wack" means. Wack is more basically  something weird or wrong. And in Foodim's case, it makes perfect sense. 
Foodim has been going on dates and HU with a young girl who lives in Scarsdale, Westchester for about a month now. In his eyes they should be dating… and why wouldn't they? They're not having affairs with other people and they go around and act as a dating couple. So what's the problem? 
Foodim had asked this teen to date and her response was "I mean I just don't like the idea of dating and we are already exclusive." 
In New York, the term "exclusive" pretty much translates to dating. Just another word for it. Exclusive to most New Yorkers means they are the only person you got anything going on with. 
However, in Scarsdale its a looser term, where both teens can do what they please with other people. 
End
Being a teenager is hard enough as it is. Now most feel pressured to be in or find a relationship. It's important to know the upside as well as the downside and the full package deal before entering the complicated world of dating.