The screaming halt of production during 2020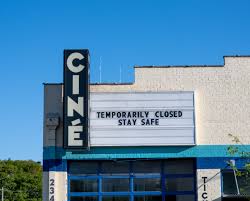 What do a superhuman, a spy, and a warrior all have in common?
 They've all been affected by Covid. In 2020, Hollywood was planning to release a live-action "Mulan," a new "Wonder Woman," movie and a new James Bond movie, "No Time to Die." They were all big-budget movies until Covid stopped them dead in their tracks. Production companies have had to completely rethink their jobs production from photoshoots, TV shows, and movies have all been forced to think with a new perspective of maximum safety.
Safety is the number one concern for production companies right now. There's a lot to consider when deciding how to deal with the situation. Production companies are not only thinking about the safety of their employees but also the additional spending of their money. 
According to the Los Angeles Times, "Experts and executives estimate that enhanced cleaning and staffing for coronavirus prevention could add more than $1 million to a typical movie budget."  With more and more piling onto the budget of movies, the production companies have to make massive decisions about the direction of their movies. 
Movie theaters have also been hurt by COVID-19. When Covid started to spread, theaters were closed, but once they opened, many thought that they'd bounce back. Unfortunately, this hasn't been the case. AMC, the largest movie theater chain in America, reported that the attendance for the third quarter was down by 97 percent. With low attendance also comes low revenue. In the third quarter, three publicly traded movie theaters reported a loss of 1 billion. With movie theaters hurting, the production companies have to decide whether to release the movie to theaters or straight to streaming platforms.
Streaming has no doubt taken over the world in recent years. Just a little after a year of the release of Disney Plus, we have already started to see changes in the movie world. Originally thought of as a place to relic old Disney movies the streaming services have turned out to be a massive new way to safely roll out movies during Covid. 
One approach that production companies have been taking is to bypass the normal theater run to go straight to a streaming service. "Mulan" was set to be a box office hit but was instead released on Disney Plus for 30 dollars, bagging Disney 70 million dollars. Pete Davidson's "King of Staten Island" also went straight to stream and earned 42 million, which is a success for a movie that cost around 30 million to make. But the move to take the movie straight to streaming cost the movie theaters, leaving them out to dry.
With the added pressure on filmmakers to make the movies efficiently and as easily as possible, the rules and regulations have to be extremely strict, it's not only dangerous for a crew member to get Covid but also costly. Once outbreaks hit the crew must isolate in hotels for 14 days and halt production completely. 
"Mission Impossible" has continued filming throughout Covid. "Mission Impossible has had to leave the crew back at their film locations because of the covid outbreaks it's a war the crew is being affected by all sides," said Kieth Hatcher, a film location scout. The cost of recklessness is no understatement. Hatcher was working on a film set this winter when the director tested positive for Covid and shut down the entire production, and he says that it cost quite a bit to stop production as they did. Costly mistakes like having to shut down filming can make or break productions in order to keep a film set running, so they are forced to take extra precautions. 
Production companies are taking Covid extremely seriously. Hatcher shared some of the safety precautions he and the crew had to go through during filming. Every member of staff must be tested before going onto the set, all members of the crew are split into 3 categories, and within each group, the members are split into 20 different cohorts and are only called to set when absolutely necessary, he said. Other rules include no more than 5 crew members on set at any time, and any equipment that has been used must be sterilized before it is used again.
Hatcher spoke about how the crew had to be very professional. "People are coming together, and came back with their own ideas of safety positive outlook on the whole crew." Unfortunately, this is not the only case of productions being shut down, as even big productions like Mission Impossible have had to face major setbacks while filming abroad. 
Film production is not the only production being hurt by the pandemic. Photography has been affected as well. 
Thomas Prior, a photographer based out of New York, says that his job opportunities have suddenly decreased because of the travel restrictions, and many companies are choosing to not risk production. Those who do might nearly double the budget for safety precautions and PPE for all the crew. During Prior's ad photoshoot earlier this year, the companies that were running the ad went above and beyond to make sure production happened seamlessly and without any bumps. 
On the shoot, there was on-site testing that the crew had to take each day, and on top of the testing the crafts and services were covered by a screen net. Thomas also said that the ad agency had to hire 2 separate companies to help with Covid-related problems, including a Covid safety company that took precautions to set up rules and ensure that everything was running smoothly. Because of restrictions within the country, the clients weren't directly allowed to be on set, so instead, they hired a company to set up iPads so that the clients could monitor the set and talk to the crew.
The rules and regulations have put the production companies back millions this past year and will likely continue into at least some of 2021. As a result, the companies have had to re-evaluate how to release a successful movie some production companies have chosen to delay the releases of their movies like the newest Bond movie, while others have chosen to power through, like "Wonder Woman 1984," which released on streaming services and low capacity movie theaters. 
The first "Wonder Woman" was released to theaters in 2017 with an extremely positive response, quickly becoming DC's most profitable movie. The budget of the first "Wonder Woman" was between 120 and 150 million dollars, and the idea of a second movie was a no-brainer, but when Covid hit questions started to arise about the strategies that were best.  With a budget of 200 million dollars, the second Wonder Woman has nearly increased the budget by more than 30%. The new bold strategy did not help its box office numbers, with the movie only bringing home 40 million dollars in earnings. 
A loss that big suggests that the best idea for the new Bond movie is to wait to release it until the pandemic is over, but with added pressure from fans and theaters, it's hard to sit on potential millions for this long.
The movie industry is changing whether or not it's for the better, and production companies have been had to work tirelessly on making the best movies possible. "It's probably really hard to make movies right now," Ms. Barber, an iSchool history teacher and the head of the film club, said.
With production changing in both photography and film, nothing has gone untouched by Covid this last year. Productions will continue to grow and evolve throughout the upcoming years as they adapt and overcome so many Covid-related obstacles.