COVID-19: One year later
What we have missed, and what have learned over the past year
Tomorrow, NYC public high school students will mark the one-year anniversary of the last "normal" school day. On March 13th, 2020, a Friday, students were wary of the coronavirus, but no one could've expected that we would spend over a year learning from home.
As we approach this day, iSchool students reflected on what they have missed over the past year and what they have learned.
Lunch out, social interaction, and 7 other things we miss:
"I miss seeing people's faces. Strangers, schoolmates, my own (when I'm in public)." – Chiaka Leilah Duruaku, '22
"Being able to see people and not worry about catching or giving them a virus." – Anonymous '24
"Going to movies, amusement parks, and highly populated places." – Melanie Lora, '23
"Being able to let the structure of my life guide me through hard times– there was something to fall back on." – Anonymous '21
"I miss being able to freely go out with friends and not have to worry about getting sick." – Nealy Simms, '22
"I miss the moments I would get Starbucks in the morning and rush to school worrying I would be late." – Kiandra Rosario, '22
"I miss getting coffee and a bagel in the morning before school," – Anonymous '23
"I miss seeing friends and peers regularly," anonymous '22
"I miss gym and module. Those were the few classes I was able to take with upperclassmen and it was fun to meet and understand new people." – David Moreno '23
"I miss hanging out with my friends without a constant fear of getting sick." – Eden Monk '23
"I miss going outside normally to do normal things like hanging out with friends." – Lucas Nogueira '22
A year of isolation can teach you a lot about yourself…
"I have learned that I enjoy spending time with myself and that it is very important to enjoy that." – Anonymous '24
"My confidence has boosted tremendously and became 10000x more independent. People come and go but you just have to take care of yourself in the end." – Melanie
"I've learned that doing my best has to be good enough for me, if not always for others. I'm really trying, and that's all I have right now." – Anonymous '21
"I have learned a lot about myself, my family, and my relationship to the school. There are too many to name, but I did learn how to be more content with myself." – Chiaka
"I have learned how to love being alone. I took so much time working on my mental health and how I speak to myself, how I love myself, and how I treat/respect others." – Nealy 
"I've become more aware of my mental health," Anonymous '23
"I work better if I make schedules and to-do lists for myself," – anonymous '22
"I've learned that being bored is horrible. Every day is the same thing and I've learned that this boringness is making me sad." – David 
"I learned that I don't need others to make me happy." – Eden  
"Life will always throw a curveball, whether it be small or big." – Lucas
"I've learned to make my space at home somewhere I am okay being in so much of the time." – Shoshana Hirschmann '22
It might've been bad, but there are some bright spots, too:
"I'm beating cancer, which is a huge accomplishment." – Lucas
"I've learned more about myself and reflected on who I am." – Anonymous '24
"Last year I got an internship for the summer and it was pretty fun. I met a lot of new people and learned how to make games." – Melanie 
"I've been eating better, and I have been able to make my health more of a priority." – Chiaka
"I have found success in focusing on my wellbeing and mental health." – Nealy
"I had good grades this year, much better than my previous 2 years." – Kiandra
"I've been able to get involved even if it's just from home," anonymous '23
"I want to see other people from school before graduation, so I'm trying to be optimistic in addition to being realistic." – Chiaka
"Excited for this to end and show the world the new and improved me :)" – Nealy
"I have done pretty well in my classes! I was number one in a few of my classes." – Anonymous '22
"I've kept my good grades. My school life has transitioned very well." – David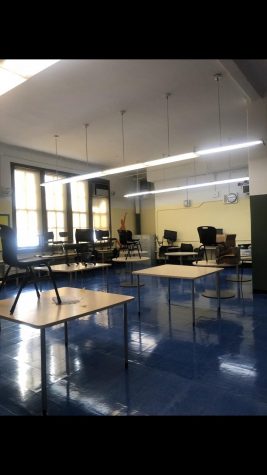 About the Writer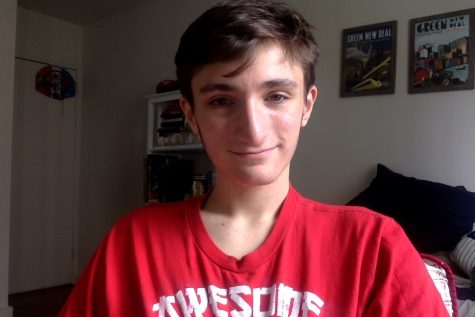 Zach Kaplan, Editor-in-Chief
Zach Kaplan is the editor-in-chief of iNews. Kaplan has been a contributor for three years, where he oversaw the sports section, wrote in the news and...