The newest module at iSchool: A look inside Influencers
If you walk past room 404 during module time, you'll hear some quiet chatter, but what actually goes on in there is quite shocking. 
In that room we have the influencers, the newest module at the NYC iSchool, which focuses on social media. Students in the module are allowed to pick their own groups and a social media world topic to work on. They can work on anything from the abrotion law in Texas to global warming. Then, they spend the rest of the quarter working on social media posts about their topics in order to spread awareness. 
Talking with Groups 
Carbon Footprint @carbon_stepsonu
The people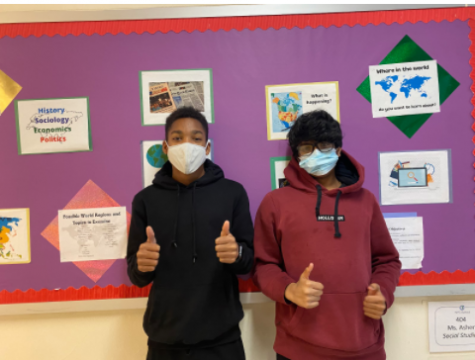 who chose the topic carbon footprint seemed very interested in their topic. When i asked them why they choose carbon footprint they said "We thought that carbon footprint is a massive issue and is affecting the world in a very very bad way and we wanted to change that" and when asked what they wanted to do with their page they kept it very simple " to help solve carbon footprint all around the world'
 Abortion law in Texas @prochoisetxnyc
Another group of people that were excited about their topic were the people who researched the abortion law in Texas. When asked about what they wanted from their page they said "we want to inform people who have neutral opinions on the topic, especially men of voting age living in Texas." They also said, "we can reach a lot of people and educate them and change their minds about abortion law."  
 Teenagers' Mental Health @talk4teenz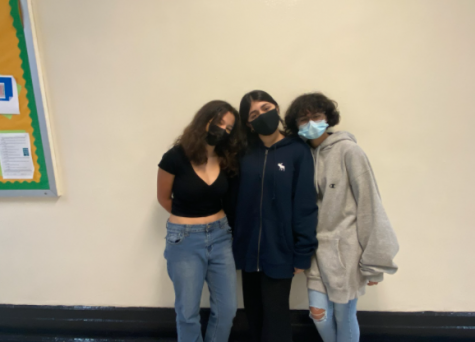 A different group of students were focused on the mental health of teenagers. They were very passionate about the topic because "Every kid has dealt with mental health in some way, and it always needs awareness no matter what the time or place it is, and so having this topic is good because we are in school and mental health is important here." 
 "Our is to try to make others aware about mental health and how it affects a person's life, how to help with it and like deal with it," 
 LGBTQIA Rights @learnlgbtqlaws
Another group who was very passionate about their topic is the group that focused on LGBTQIA+ rights.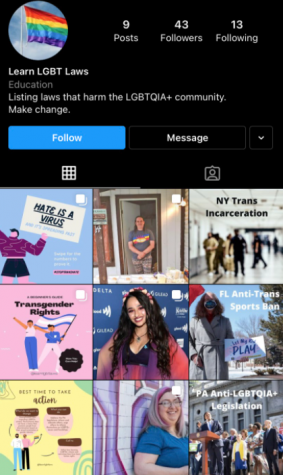 they had this to say about their topic: "There were a lot of topics to choose from going on in this life going on with LGBTQ plus community an are there were a lot of options for topics and there's a lot going on with LGBTQIA+ rates in this country and around the world- I'm so it's an important inform people right now Their are like going unnoticed or like just like people don't know enough about like how they still affect LGBTQ community so Like they need to know what's going on in other states that they don't live in the problems." 
 Police Brutality @Victimsofpolicebrutality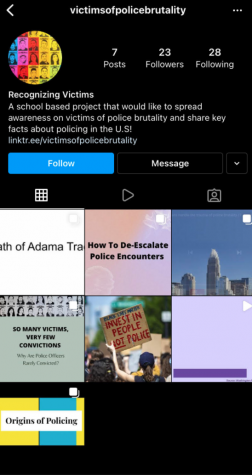 from one issue that has a lot of media attention to another. This group was very excited to work \on gun violence in America. You can see that when they said, "Gun violence because it's a very social issue that is spread all over America and it's affecting a lot of kids in America- our end goal is to spread awareness." But it's not all easy when I talk to Leo, one of the group members. He said that "when you put something out you have to essentially tip-toe around the eggshells". This goes much deeper just that because he says that when he was younger that he fell into the bad side of social media. It's not all easy being in this class 
Ms. Asher (History teacher)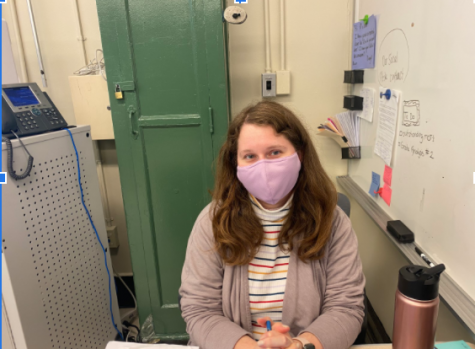 We, of course, have to finish off what the teacher herself Miss Asher. When I asked her where she came up with the idea for influencers she said, "I want to teach this module because I feel like, especially over the pandemic, more people are getting information from social media because of isolation from the pandemic, and just the growing uses of  Social media. And I was trying to think about social media and a positive way because I have seen so many good examples of that on TikTok and Instagram as well" and with that she came up with the mission statement, "what impact can we make in a short period of time over social media" When I asked her what she thought her favorite part of the class was so far she said, " process of brainstorming and then actually and seeing them go live on social media and I really like the fact that people are getting outside validation, and I feel like that has been really rewarding." 
Conclusion 
This is a really cool and fun new module, which I would totally recommend to anybody looking to make an impact in other people's lives. Just seeing the community that they have built so far in the world is really rewarding, and I would go check out their Instagram pages today!