Books everyone should read!
Finally, the last sentence of the book. You set it down at your desk thinking, "What book should I read next?" On your phone, you scroll through every website to find the best book recommendation list. 
Books motivate us, inspire us, and encourage all of us. They've developed our imagination and reading skills. Whether you enjoy reading or not, we can't ignore the fact that they've helped shape our view towards society. 
There are many genres and authors in the book universe, some more preferred than others. It takes a while to find a book that you're interested in reading. It's always important to check the reviews and thoughts people had towards it. 
Several students inside and outside the iSchool suggested great books to read.
It Ends With Us by Colleen Hoover
One of the most adored books written by Colleen Hoover, a #1 New York Times bestselling author. It Ends With Us falls into the Young Adult Fiction section. It's a romance novel that has captivated the attention of many bookworms.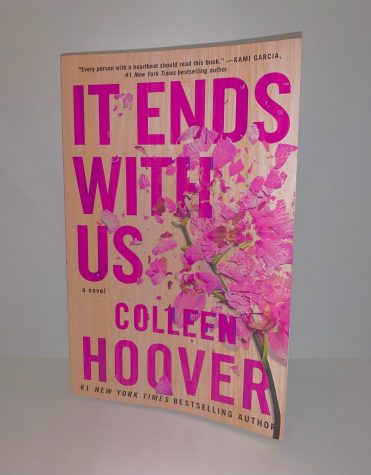 According to Anna Todd (New York Times Bestselling author), it's a "brave and heartbreaking novel that digs deep its claws into you and doesn't let go, long after you've finished it."
This book introduces us to the twenty-three-year-old, Lily Bloom, who fell in love with a homeless boy at the age of 15. She's the daughter of the former mayor of Plethora, Maine,  where no one knew the true reality of her father. She left the traumatizing life behind and moved to Boston.
In Boston, she met Ryle Kincaid, a neurosurgeon. But the most unexpected thing happened one night, where she dealt with the reappearance of her first love.
"This was the book that got me into reading. I'm going to be honest, I used to hate the idea of reading and was way too lazy for it. When I saw the positive reviews people had towards it, I headed over to Barnes and Noble and bought the book. I finished it in one day and I cried a few times reading this. I definitely recommend this book to everyone!" says Nicole, a freshman at the iSchool.
The ending was really unexpected. The whole plot just makes you wonder, "how did the author think about all of this?". Once you start reading it, you just want to keep flipping the page onto the next chapter. 
Prepare for lots of plot twists! (and tears as well)
Lord of the Flies by William Golding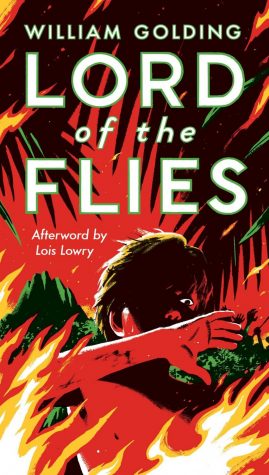 'Lord of the Flies' is a Young Adult novel written by the British novelist, William Golding. He is best known for his debut in this book and it is known as one of the classics of the 20th century. 
A group of boys ends up stranded on an uncharted island after a plane crash. They are left without any supervision or discipline which results in an instant chain reaction of the chaos of a disaster.
At first, the infinite freedom is seen by the boys as an opportunity to do what they want without consequences. However, the ominous island soon begins to play with their minds as strange howls echo throughout the island at night.
The rumor of a man-eating beast spreads through the group as they increasingly grow more terrified and hopeless of ever being rescued off the island. Their sense of unity disappears, peer pressure and bullying result in tragedy.
Marisol, a college student, says "It's a book that stays with you. It really puts into perspective what peer pressure and bullying can lead to. In this case, it leads to someone's direct death, caused by his aggressors. At first, the book feels like it's going to be about the boy's adventure, despite the circumstances, that's the feeling it gives off at the beginning."
One of Us is Lying by Karen M. McManus
'One of Us is Lying is a mystery/suspense novel written by Karen M. McManus. It's really popular among young teens and it has received positive reviews from them.
It starts off as an average after-school day with 5 teens in detention. Bronwyn, the 'brain', Nate, the 'criminal', Addy, the 'popular girl', Cooper, the 'jock', and Simon, not really known for anything other than the fact that he runs one of this high school's biggest gossip.
Students enter detention but only four come out. One of them surprisingly dies, but who could the killer be? Was it a group plan? It's really surprising to find out the killer at the end.
Vanessa Saavedra, a freshman attending the iSchool, says "This is by far one of my favorite books! It's filled with drama, romance, and suspense. I'm not much of a person to start a book and finish it but trust me, you are going to want to read the whole thing to find out the killer. I would have never seen it coming. This book did not disappoint."
Get ready for this thrill ride of suspense!
They Both Die at the End by Adam Silvera
'They Both Die at the End' is an emotional Young Adult novel. It's based in New York City and it's different from any other book.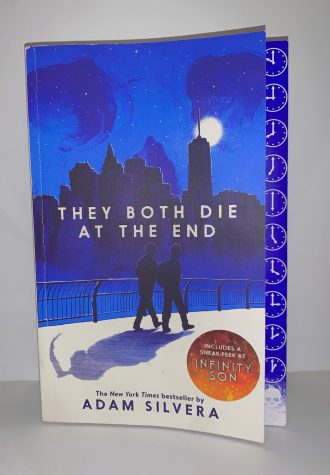 This book introduces us to Matheo Torres, a Puerto-Rican teenager, and Rufus Emeterio, a Cuban teenager. They receive an expected call late at night that will change their lives for the next 24-hours.
"This novel gives us something that we don't often see in many books. It's always a girl and a boy that fall in love, but never a girl that falls in love of the same gender, or a boy that falls in love with another boy. I'm glad that they did this with both of the characters."
Adam Silvera reminds us through this novel that we should appreciate every single day of our lives. When I first saw the cover of the book, I knew right away what was going to happen and it gave me a sad feeling, even though I haven't read the book yet. His choice of pairing Mateo and Rufus was a great choice since most books only pair up a male and female. The format of the way it was written was another feature that made me like it because it showed the time in which the events took place.
How do books captivate the attention of the people?
 Whether it's through social media apps or resourceful online blogs and discussions, people share their insights and opinions on popular novels that have reached greater audiences. Social media apps and internet-based enterprises help market the novels to larger readers and viewers. 
One of the largest digital booksellers is Amazon. It started off as a book-selling platform and it eventually branched into the most successful online company in the world. On their website, you are able to purchase novels and discover best-sellers across all genres. Readers have the ability to share and write their reviews to boost its publicity and increase the popularity of the book. 
Another form of digital media in which books are distributed is TikTok. This new software gives viewers recommendations and opinionated analyses on books that have become successful in the market. One of the most frequently used hashtags on TikTok is #BookTok. In this hashtag, people share their final thoughts on the books they've read and help readers look at the novel from different contexts and viewpoints. As of now, this hashtag has reached 27 billion views on the app, further demonstrating how social media apps have initiated a modern way of promoting novels.