You wake up. It's currently 12:49 PM. You open your phone and look through all of your notifications, then you get caught in a social media app. Scrolling… seemingly endlessly. Your parent comes into the room and in your head, you know what they are about to say, "It's 1:00! Get out of bed, do something! You are not just going to lay around in bed on your phone all day."
What are you supposed to do? It's pouring outside, and you already told your friend that the plan was canceled. After all, you assume that going outside now, in this weather, will be gross, boring, and possibly miserable.
Is going outside really an option? I have recently explored multiple indoor, rain-friendly, activities and places around the city that you, and/or your friends could go to when it's gross outside. Below is a list of 6 of my personal favorite indoor activities to do and explore in NYC.
Grand Central:
(89 E 42nd Street)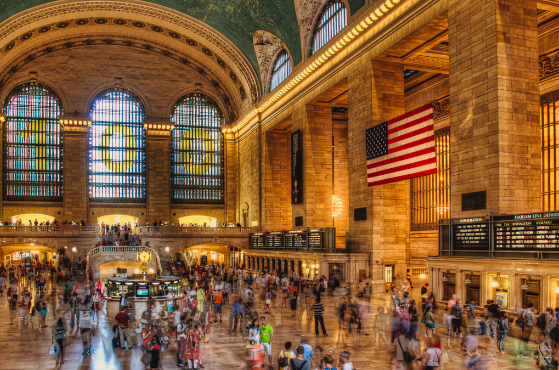 Known as one of the most picturesque, beautiful, and historic buildings in NYC, Grand Central offers some great food options (including a market), stores, and a great place to just walk around and explore.
Although Grand Central is something special, unlike any other NYC building, it is very crowded, which could be harder to navigate for someone who is not used to wandering through lots of people. After all, it is a train station that is used by many every single day. 
A high school student who recently spent quite some time at Grand Central says, "Grand Central is a pretty, iconic New York City Monument, with that being said, I don't know if I would spend hours there because while there are nice stores, I wouldn't really see myself going into any. I would only really go into some of the food markets and cafes."
With that being said, Grand Central is a good meeting place and a great area to wander, however, it is not ideal as a place to spend time with friends for long periods of time.
5: The Guggenheim Museum:
(1071 5th Avenue)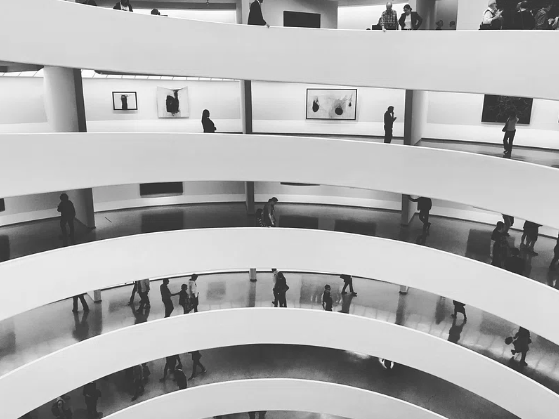 Located only a couple blocks away from the 86th Street Station, and one block away from Central Park, the Guggenheim Museum is relatively easy to get to and for those who appreciate art in all forms, whether it's paintings or drawings or even the amazing architecture of the museum itself. You will be fascinated.
Ella Leitner, who works in communications at the Guggenheim, says that the Guggenheim is a great indoor activity because "there are plenty of big open spaces and ramps, which makes you appreciate the way the museum was designed. I think because the space is so interesting, there are lots of opportunities for someone to come inside, sit in the rotunda, and just look around and appreciate the way the light hits the museum and creates an immersive experience."
4: SPYSCAPE:
(928 8th Avenue)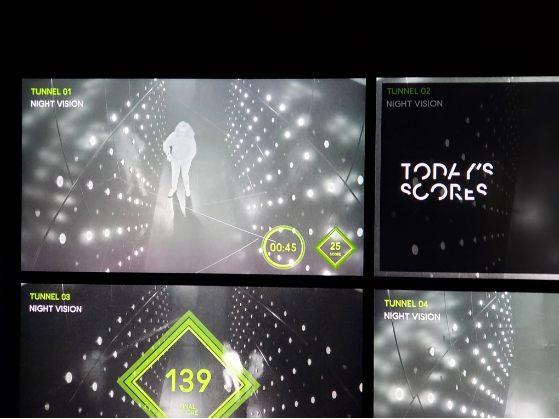 SPYSCAPE, or "The Spy Museum," is a very interesting, and engaging museum that I found really unique.
SPYSCAPE features really great activities that are fun and interesting, and after going I spent the whole weekend thinking and wrapping my mind around all of the knowledge and material the museum had.
However, The Spy Museum is very pricey, and I did find some parts a bit boring, so I would recommend this museum if you are looking for something new, and unlike anything else. If you are on a budget, I would avoid going here and look towards cheaper, or free options for rainy day activities.
3: The Chelsea Market:
(75 9th Avenue)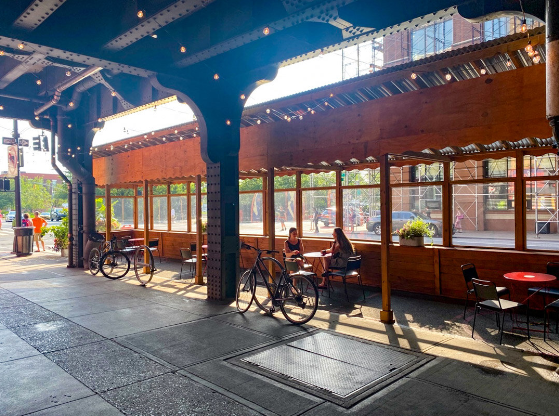 If you're in the mood for food or just a fun hangout spot with friends, The Chelsea Market is a great place to meet with people at any time of the day.
Here the food you find isn't just limited to New York treasures, but you can find stuff from all around the world. And if you aren't hungry, they have a music hall or some art showcases, you can even find a library at the market! Although the market does not give a multi-hour experience like some museums or activities on this list do, if you need a meeting spot with friends just to hang out, shop, eat, walk around, and explore, I would recommend coming here.
Side note: Make sure to stop by the famous outpost of  "Economy Candy" as it is an amazing store with great candy that has a legacy from its original Lower East  Side location.
2: The Museum of Illusions:
(77 8th avenue)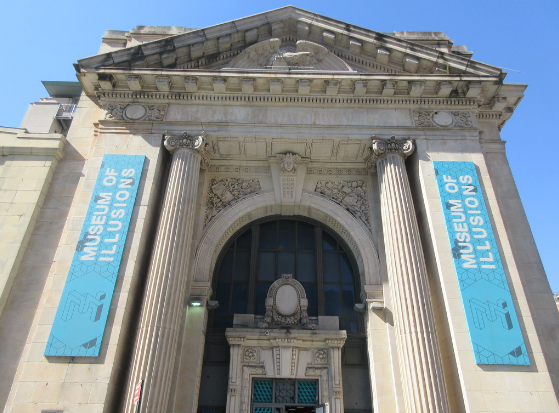 Located one block away from the 14th Street, 8th Avenue subway station. This pop-up museum acts as an easy to get to, fun, and immersive indoor experience.
Each "station" or "part" of the museum is numbered, and the way this works is you start at part one and continue until you reach the end. Although some parts were less exciting, generally this museum was mind-blowing and completely surreal, it challenged the way my mind and eyes work completely and was really unlike anything else.
Carter Wells-Wanlass, who recently went to the Museum of Illusions says "This museum is really spectacular, it was so much fun and I had a great time going. However, A big aspect of the museum is photo taking. The museum has really implemented this as multiple parts have stands, for your phones, and have instructions on how to take this picture so that your photo captures the illusion, and by doing this you end up with pretty fun photos. However, to me, this museum seemed pretty centered around pictures and for that reason, I would avoid it if you don't have a phone or camera."
1: The Alamo Drafthouse:
(Downtown Manhattan, Downtown Brooklyn, Staten Island)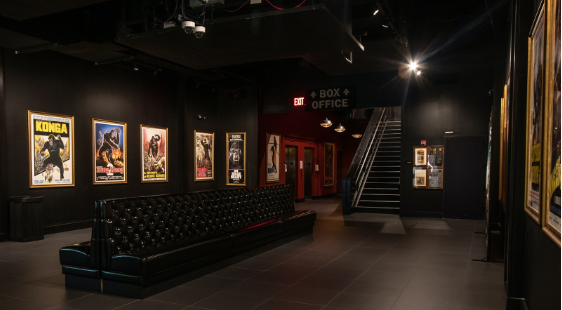 When it comes to rain, one of the best and easiest activities to do is going to the movies, and if that is something you want to do I would highly recommend looking into going to an Alamo Drafthouse. They offer a completely different movie experience as it's a dine-in theater. The food is brought directly to your seat and you can get more food and/or drinks, plus refills at any point in the movie, without having to get up. 
This theater allows for plenty of comfort and entertainment from their small, yet immersive theaters. 
Although this theater runs on the pricier side, in my opinion, there is just something special about going to the movies, especially if it is at a theater like this. 
The Downtown Alamo in particular is a unique venue, as the lobby of the moviehouse is called Kim's Video, a revival video store where you can rent all kinds of movies, in various formats such as VHS and DVD, and it's free to rent these movies! You just have to bring them back on your next visit.
Movies are something great to enjoy with friends, family, or even by yourself. No matter if you go with or without others you will leave the theater with a special feeling and a relaxed mindset. The Alamo is a perfect place to do just that.
We New Yorkers are lucky to have all of these great places within our city that make for great spots for rainy days, and these six really are special, however, everyone is different, so check out these six places, and check out others, and have fun while doing so!