Many people are dying and getting hurt in the Palestinian-Israeli conflict. So far, more than 4,651 civilians have died and 14,245 are injured. Multiple hospitals are getting destroyed with injured people in there. People don't have homes or places to go. This war has had a major effect on everyone. Imagine yourself as a victim, you are just home and a missile strikes your neighborhood. How would you feel? This is a serious event that is impacting everyone.
History Of Conflict
To understand the Israeli-Palestinian conflict, we must go back to the end of the 19th century. In 1948, the state of Israel was created which started the first of many Arab-Israeli wars.  The war ended with Israel victorious and the territory being divided into 3 parts: the State of Israel, the West Bank, and the Gaza Strip.
Two decades later in 1967, Conflict between Israel and Egypt was forming. Egyptian president, Abdel Gamal Nasser signed defense pacts with neighboring countries Jordan and Syria in anticipation of an invasion from Israel causing Israel to declare war on Egypt and sparking the 6-day war. 
After the war Israel's victory, Israel gained control over the Sinai Peninsula and Gaza Strip from Egypt; the West Bank and East Jerusalem from Jordan; and the Golan Heights from Syria. 
Six years later, Egypt and Syria launched a surprise attack against Israel in an attempt to regain their stolen territory. Even though they gained much land, Egyptian President Anwar al-Sadat "declared the war a victory for Egypt as it allowed Egypt and Syria to negotiate over previously ceded territory."
Finally, in 1979, after multiple ceasefires and peace negotiations, representatives of Egypt and Israel came together and signed the  Camp David Accords which ended the 30-year conflict between Egypt, Syria, and Israel.  
However, many Palestinians who believed in self-government and self-determination that lived in the West Bank and the Gaza Strip rose against the Israeli government which is known as the first intifada in 1979, after multiple ceasefires and peace negotiations, representatives from Egypt, Syria, and Israel came together and signed the  Camp David Accords, which ended the 30-year conflict between the sides.
The Camp David Accords might have improved relationships between Israel's neighboring countries, but it still left unresolved issues with the Palestinians fighting for self-governance and self-determination. In 1987, Hundreds of thousands of Palestinians in the West Bank and Gaza Strip rose and protested against the Israeli government. This was known as the first intifada.
On September 13, 1993, Israeli Prime Minister Yitzhak Rabin and Mahmoud Abbas, a Palestinian negotiator signed the Oslo Accords at the White House. The Oslo Accords calmed down the Palestinians' anger by "setting up a framework for the Palestinians to govern themselves in the West Bank and Gaza, and enabled mutual recognition between the newly established Palestinian Authority and Israel's government."
Later in 1995, Oslo II expanded Oslo I, with the complete withdrawal of Israeli forces in 6 cities and 450 towns in the West Bank. 
In 2002, as tension between the Israeli government and the Palestinian people grew day after day, the Palestinians launched the second intifada that would last till 2005. In response, the Israeli government constructed a barrier wall that surrounded the West Bank in 2002, even though the International Court of Justice and the International Criminal Court did not approve and were in complete opposition to the plan. 
Four years later in 2006, factionalism among Palestinians rose immensely when Hamas, a militant Palestinian group won the Palestinian Authority's parliamentary elections of 2006, dethroning longtime majority party winner Fatah. Hamas winning the election gave them everything they needed, a political and militant stance. 
Even though Hamas had won the election, many countries such as the United States and European Union did not recognize Hamas' electoral victory as the group had been considered a terrorist organization by Western governments since the late 90's.  
Following Hamas' seizure of control, violence arose between Hamas and Fatah. After 5 years of death, failed peace negotiations, and deadly confrontations Fatah joined Hamas in a unity government in 2014. 
Later in the summer of 2014, clashes in Palestinian territory caused a military involvement with the Israeli military in which Hamas fired nearly 3,000 rockets at Israel, Israel then responded with a major offense in Gaza. The skirmish ended in Late August with a cease-fire held by Egypt, but only after 73 Israelis and 2,251 Palestinians were killed, including 1,462 Palestinian civilians and 551 children. This event would lead to multiple clashes and unnecessary deaths between Hamas and Israel. 
In 2015, Palestinian President Mahmoud Abbas of Fatah " announced that Palestinians would no longer be bound by the territorial divisions created by the Oslo Accords."
Fast forward to March of 2018, Palestinians in the Gaza Strip organized weekly demonstrations between the Gaza Strip and Israel. The final protest was on the day of the seventieth anniversary of the Nakba, the Palestinian exodus that accompanied Israeli independence. While most of the protesters were non-violent, some angry protesters charged the perimeter fence and proceeded to throw rocks and other objects. Around 183 demonstrators were killed and more than 6,000 were injured according to the United Nations. 
After the Gaza Strip incident and the tense political atmosphere, Fatah and Hamas disbanded, with the Fatah party controlling the Palestinian authority of the West Bank and Hamas ruling the Gaza Strip. This remained throughout the late 2010s and early 2020s. 
Fighting broke out once again between Hamas and the Israel Defense Forces (IDF) in May of 2018. The fighting became the worst period of violence since 2014. The day before a cease-fire could be signed, militants in Gaza suddenly fired hundreds of rockets toward Israel throughout the day and continued in the morning of the day of the cease-fire. Israel responded with missile strikes on more than 50 targets in Gaza, killing hundreds. Tension and violence were heating up more than ever now between Hamas and Israel.
In 2018, United States President Donald Trump canceled funding for the UN Relief and Works Agency, which provided aid to Palestinian refugees, a reversal of a longstanding U.S. policy. 
In August and September of 2020, the United Arab Emirates (UAE) and Bahrain agreed to standardize relations with Israel. I was making them the third and fourth countries in the region to do so.
Throughout late 2020 and mid-2021, More conflicts have arisen between the Palestinian people and Israel.
For example, in October 2020, an Israeli court ruled several Palestinian families in East Jerusalem to be evicted by May 2021 with their land handed over to Jewish families. Four months later, several Palestinian families filed an appeal to the court, starting an ongoing legal battle.
And finally, on May 7th, 2021, after months of protests, daily demonstrations, and rising tensions between Israeli police forces and protesters, violence broke out at the al-Aqsa Mosque  compound in Jerusalem. Israeli police forces were forced to use stun grenades, rubber bullets, and water cannons in the outbreak against angry protesters, causing hundreds of injuries. 
After the outbreak in Jerusalem, tension was at an all-time high throughout East Jerusalem. And on May 10th, after several days of fighting throughout Jerusalem, Hamas and other militant groups launched hundreds of rockets into Israel's territory, killing dozens. Israel responded with artillery bombardments and airstrikes, several of which killed more than twenty Palestinians. Israel even went as far as targeting non-military infrastructure including; "residential buildings,  media headquarters, and refugee and healthcare facilities." 
Finally, in May 2021, Israel and Hamas agreed on another cease-fire brokered by Egypt again, with both sides claiming victory. Ending the conflict until the current events today. 
What is happening currently?
Currently, thousands of people are dying and getting hurt. Hospitals are being destroyed with rockets and some hospitals are shutting down. More than 7,000 rockets have been launched that have hit multiple hospitals, homes, and families.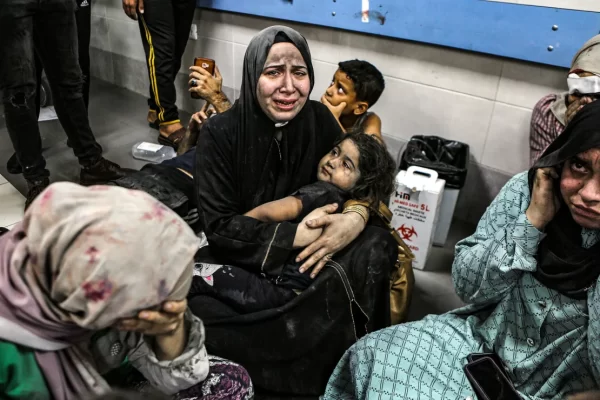 Hospitals have been running out of medical supplies and running out of space for people who need medical help. Al-Ahli Arab Hospital was destroyed on Oct 17, 2023. More than 400 people died in the explosion. People have been impacted by this incident. A CNN reporter said "While it is difficult to confirm how many people died in the blast independently, the bloodshed could be seen in images from the aftermath shared on social media. In photos and videos, young children covered in dust are rushed to be treated for their wounds. Other bodies lay lifeless on the ground. The Ministry of Health in Gaza has said the death toll is over 400."
Both countries are going through a lot. Not only one country is getting destroyed but both are. President Joe Biden gave $9 billion in support to Palestine. This was to help support them in the war and the stage their country is currently in. 
Israel's defense system has relied on the iron dome. The Iron Dome is Israel's defense system to fight back against Hamas' constant missile bombardment. This system is very important to them and has saved countless civilians. 
The way the iron dome works is it deflects incoming missiles or projectiles. It has a built-in radar that detects rockets and then uses a command-and-control system that quickly calculates if an incoming projectile creates a threat or if it will hit an area. If the projectile does create a threat, the Iron Dome releases a missile to destroy the incoming projectile in the air.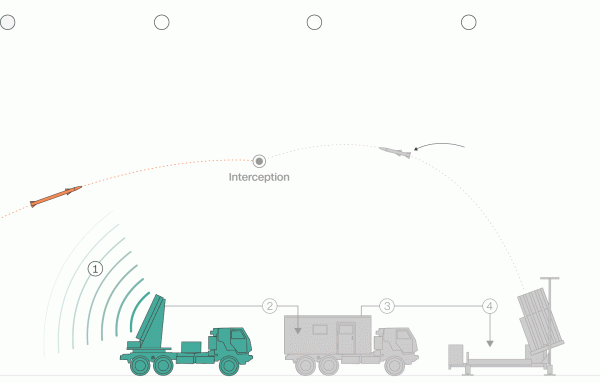 Israel has been forcing their way into Gaza and taking full control of the land. Israel has been cutting supply lines of necessities like water and fuel. The citizens need these supplies. Many people are dying from lack of supplies.
Israel has been warning the citizens of northern Gaza to evacuate and to get shelter. But, there is nowhere safe for them to go. More than 1 million residents have had to go to the southern side of Gaza. CNN says, "The IDF has told more than 1 million residents of northern Gaza to evacuate south, according to the United Nations, but some say there is nowhere safe to go, and crossings out of Gaza have been shut. Hamas has called on Gazans not to leave their homes, accusing Israel of engaging in "psychological warfare" by calling on Palestinians to evacuate to the south."
People are constantly going missing and people are being held hostage. Hamas has been taking people and holding them hostage. More than 200 people have been marked missing since. Four hostages have been released in recent days. But, there are still more people missing and families are still worried about those people. 
Israel isn't the only side struggling, Gaza is struggling too. More than 8,000 people have been killed due to the artillery and missile strikes. According to BBC News, it states "More than 8,000 Palestinians in Gaza have been killed in air and artillery strikes carried out by the Israeli military in response, according to the Hamas-run health ministry in Gaza. Israeli troops have also massed along the Gaza boundary and Palestinians are bracing themselves for a major ground operation." 
Israel has been cutting off their electricity and imports of food and medicines. These supplies are essential to the citizens of Gaza. Without food, medicine, homes, and electricity, they won't be able to survive. BBC News has stated that "Israel has also cut off electricity and most water and stopped imports of food and medicine, although it has allowed in several dozen aid lorries through Egypt's Rafah crossing since Saturday." 
How is this impacting iSchool as a community?
This is impacting iSchool as a community negatively because we have many people in our school who are Israeli and Palestinian. 
iSchool student Madeleine Plener said, "This war has impacted me and my family a lot but in a negative way. Me and my family are worried that people we know are in danger and may be a victim. We try to stay updated with them because this is truly sad and heartbreaking. I can't imagine how people are feeling and getting through this. It's very touching and very scary. I really don't want to lose someone I know and love to a war." 
This war is a really sad event that is happening. This is a serious topic that really affects multiple people. This war should end and set peace between the two countries.