Streetwear: The trend that has taken over New York
In New York, there are some things people would describe a certain area for. For example, Brooklyn is known for it's food, The Bronx is known for the Yankees, and Queens is known for its various malls. SoHo is widely known for being the fashion capital of the Empire State.
The iSchool is located in the heart of SoHo the fashion trends are always visible. For about 2 years, the most popular fashion trend for teens has been streetwear.
According to Dictionary.com, streetwear is described as "fashionable casual clothes." It originates from hip hop culture.
When the urban youth sees their favorite hip hop artist wear something that is unique, a trend immediately starts.
So many iconic celebrities, such as Kanye West, A$AP Rocky, Pharrell Williams and Tyler, and the Creator, have been seen wearing some of the most popular streetwear brands and the ones heavily invested in this style have their own brands or do exclusive collaborations with a brand.
Freshman Javier Newsom looks up to A$AP Rocky, a talented rapper from Harlem, for all of his fashion decisions. "I love his style, his collaborations with GUESS jeans are so unique, he's also my favorite musician."
It is similar for freshman Malcolm Chorao, "He's my favorite rapper and to see that he is just as good doing a whole other profession is spectacular."
The brands that dominate streetwear include A Bathing Ape, Palace Skateboards, Undefeated, Stussy, Off-White, Kith, Nike, Y-3, FTP, and Adidas.
All of these brands are wildly successful and are worn by many in the streets of New York, but the most popular is Supreme.
Supreme was started in 1994 by man named James Jebbia. The company sells shirts that are sold in limited quantities and sell out easily, so it slowly became more popular as it started collaborating with more popular brands and is now at the top of the totem pole.
You can walk around New York and in less than 10 minutes you will most likely spot somebody wearing the brand. It has gotten so popular that its items that drop weekly on Thursdays at 11 a.m. sell out within seconds.
The amount of resell value on the items always puts a hole in your pocket. People sell the clothing on apps like eBay and Grailed for huge profits.
A Supreme Box Logo t-shirt can sell for over 300 dollars, which is insane compared to its retail price of $44.
Freshman Javier Newsom has a great passion for Supreme, but doesn't believe in paying re-sell. "I love Supreme as much as the next guy, it's my favorite brand, hands down. But paying over 100 dollars for any item that isn't shoes or outerwear is pretty crazy, so I just stick to trying my luck in retail every week."
Before every drop, people line up outside of the store, which is on Lafayette Street, for a number of hours, hoping that they can buy something. It gets so crazy that Supreme sells in two other locations to control the crowd. They sell at Dover Street Market in Midtown, and a new Supreme location opened up in Williamsburg, Brooklyn, very recently. It helps control the huge lines that go around the whole block in SoHo.
Supreme isn't the only brand that generates a lot of popularity.
Brands like Palace Skateboards are less popular but have a relatively large audience anyway. It appeals most to the skateboarding population, but now people wear it no matter their interests.
Malcolm Chorao, an iSchool freshman, used to skate daily, and although he isn't too passionate about it anymore, Palace is his favorite brand: "I wouldn't consider myself a skater anymore but I still love to wear Palace, the clothes are made with great material and have a unique fit."
It does get on the nerves of some passionate skaters, such as iSchool freshman, Henry Katchuba, he believes that it destroys the original purpose of the brand. "Palace is a brand meant for skaters, it always has been, the message of the brand has switched up a lot now since people only buy it for the hype. But it's not like the owners want that to change, since they are making a lot more money from it, but it'll die down sooner or later and return to skate culture I hope."
The brand originates from London, and it has recently opened their only store in the United States, which is only a 6 minute walk from the iSchool. The shirts retail for around 48 US dollars and can resell for about 150.
When talking about teens spending ridiculous amounts of money on clothing it raises the question, "Do their parents approve of this?"
Well the answer is no. Most parents of teenagers do not approve of their kids spending their money like this. Ms. Mangano, an English teacher at the iSchool, is hoping to be a parent in the future and believes that there are other, more important things that they can spend on. She told us, "Kids spending over 100 dollars on something like a t-shirt is very unnecessary; there are other things like food or gifts to relatives that are more important."
A lot of these kids are buying these clothes as a secret, whether it may be with their parents money or their own. So it's not like the typical parent is informed on these purchases.
Streetwear has been around for quite some time and is here to stay. Over the years, we have seen multiple trends of streetwear come and go, such as "clout goggles" the unique, oval-lensed sunglasses that thousands of kids wore over the summer.
Now, the newest trend is "dad shoes", which are very bulky designer sneakers such as the Balenciaga Triple S, Yeezy Wave Runner 700, Raf Simons Ozweego and NIKECraft x Tom Sachs Mars Yard that look a little like something a dad would wear, hence the name.
These shoes have insane resell prices due to the extremely high demand. They all go for over 400 dollars, and are seen on the feet of a plethora of celebrities such as Kanye West and Future.
Streetwear has a rich history and it is still in it's prime. The style is sure to grow tremendously in the future.
About the Writers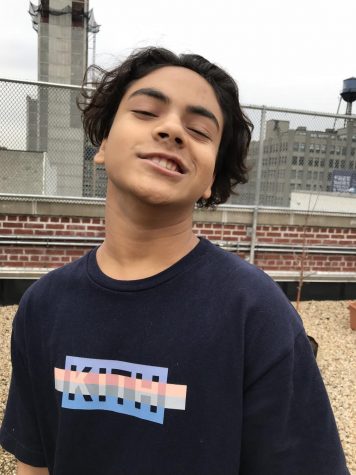 Daniel Ottaviano, Reporter
Daniel Ottaviano is a reporter for the News, Features & Sports sections of iNews. He lives in Queens and is a freshman at the NYC iSchool. He's Italian...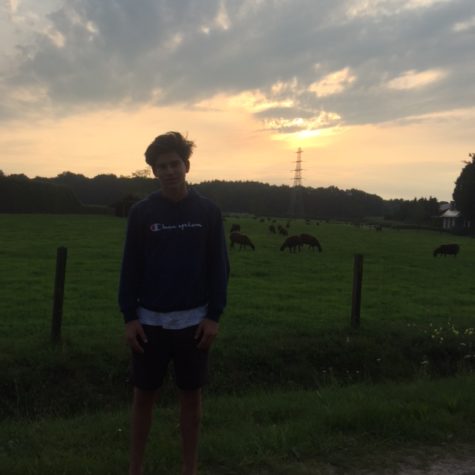 Arman Celebi, Copy Editor
Arman Celebi is a freshman at the NYC iSchool. He is a copy editor of the Sports section. His hobbies include traveling and playing soccer. He also enjoys...