Groundbreaking TV shows of 2022 and what's next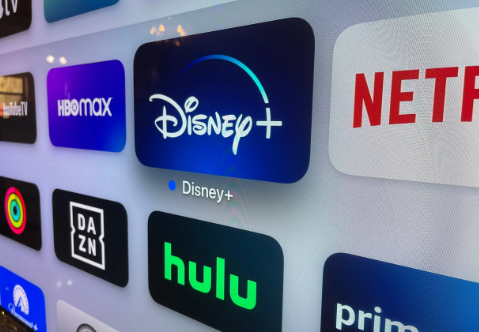 TV shows have always influenced pop culture, but with the pandemic and more accessible streaming services, TV shows have become even more popular and impactful. For example, when the second season of the show Euphoria aired, everyone was on the edge of their seats, waiting for the next episode to come out, with many viewers desperately wanting Maddy to punch Cassie in the face. When season 4 of Stranger Things was released last spring, it had so much power that a Kate Bush song from over 35 years ago got put back on both the UK and US charts and hit No. 1. When Jenna Ortega did the dance to the "Goo Goo Mucks" on Wednesday, it caused a phenomenon amongst Gen Z viewers. 2022 was a big year for television. 
Here are some of my favorite shows that I think deserve even more love.
Best satire: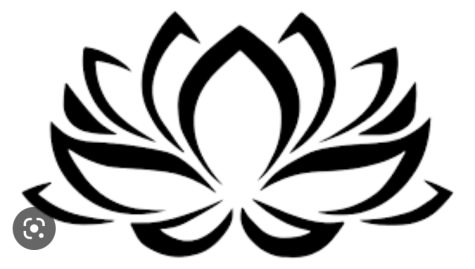 White Lotus season 2 came back when the world needed it the most in late October of last year. This was the second season, and I honestly thought it was even better than the first. Season 2 is funny, intriguing, and realistically portrays intimate relationships and all their complications. The cast was incredible and so fitting for their characters. Jennifer Coolidge was hysterical as Tanya, Aubrey Plaza was amazing as Harper, and Theo James was great at making me hate him. 
This season took place in Sicily, Italy, and the show clearly took advantage of this by setting up many gorgeous shots and clever references to famous Italian movies like L'Avventura. I don't think I'll ever forget about the scene where Valentina thought Tanya was dressed up as Peppa Pig when Tanya was actually trying to emulate Monica Vitti.
 I really love the way White Lotus Script is written. The dialogue is so good and intense that I willingly watched a show that is 90% rich, crazy, people being passive-aggressive. It works so well because the show completely recognizes the ridiculous and passive-aggressive elements, and it has a great soundtrack to go along with it and enhance the dramatic moments perfectly. Like the show's theme song is a club banger, what else could you want? 
iSchool junior and fellow reporter, Leah Efratistated, "It was really interesting and funny, and I thought it was better than the first season because there was a new cast. I loved the actors because I recognized them."
Best Netflix show: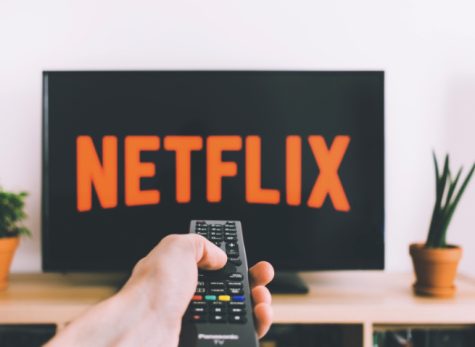 I watched the Australian Netflix Reboot Heartbreak High in November, and I was so surprised by how well done it was. The script is hilarious and well-written, the characters are likable (especially the main character, Amerie, who is extremely charismatic and relatable), and the outfits are so cute. 
My favorite thing is how touching this show is. At the show's core is Amerie and her best friend, Harper's relationship, which felt very feminist and true to female friendship. Sure, there was a good deal of drama and a lot of other relationships that Amerie and Harper got caught up in, but the show continued to prioritize their friendship throughout the season. It felt like an actual relationship, as opposed to most shows that pretend to prioritize female friendship but have the main character care the most about a guy (who usually does the bare minimum and is scarily conventionally attractive). 
Another aspect of this season I truly appreciated was that there were representations of many different gender identities, relationships, races, cultures, abilities, and neurodiversity! This is so important. My favorite relationship was between Darren and Cash because it felt genuine and grew organically. The asexual male representation was also really cool because that isn't something shown on TV very often. 
I think it's important for me to note that I didn't watch the original Heartbreak High and don't really know much about it, so I can't say if this show was a good reboot, but for a Netflix show, I thought it was wonderful.
Best Marvel/action show:

Two words; Moon Knight. This dark show, starring Oscar Issac, is unlike any other Marvel show. Its mood is much more serious and intense compared to its Marvel counterparts. Moon Knight has the talent of tying you in immediately. The wild scenes of Oscar Issac switching from Marc to Steven pull viewers in and the beautiful shots of scenes in places like Egypt and London, make it hard to look away. 
There is also a great amount of depth in this series even though it's an action and superhero show. This shocked me in the best way. In episode 5, Marc's past is explored. watchers see his childhood trauma and are able to understand why he is the way he is. Marc's backstory was shown in a truly vulnerable way and I appreciate it so much because it added more motion and depth to the show and to the main character.
It's worth mentioning that Oscar Isaac has a very great physicality when acting, which is especially helpful when it comes to being in an action Marvel show. He was a great main character. Moon Knight is way more than just an intense, fun, action, superhero, show and I'm just crossing my fingers that there will be a season 2.
Best comedy: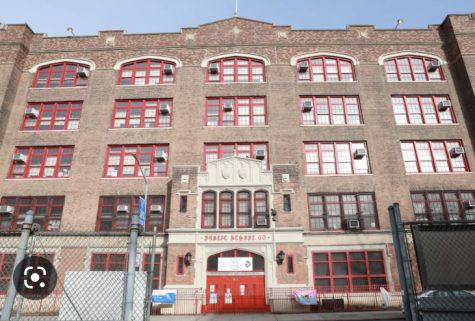 Although season 2 of Abbott Elementary is still being released on streaming services, season 2 first came out in September of 2022, and it's still fantastic. It's a super fun and sweet show that has The Office kind of filming style, realistic characters, and is the most accurate representation of a public school I've ever seen! Usually when I watch a film or program that takes place in "your average public school," the school looks insanely gorgeous, clean, cute, and weirdly color-coordinated. The teachers are not burnt out, and kids aren't always getting into stupid but funny hijinks. Abbott Elementary's School feels real and at the same time is endearing and fun to watch. Whoever wrote Ava's character deserves a raise. She is incredible. This modern and heartwarming mockumentary is doing something no other show is currently, and I'm not the only one who thinks that. 
iSchool Junior, Clarrissa Morris says, "I really enjoy the show because the characters are very easy to love. The show is genuinely funny and the jokes are comical, it's amazing. Abbott is up there with The Office and the fact that the show and school itself is black and also based in Philadelphia, makes me feel connected because it's close to New York. The teachers showing love to their students connect with me. Plus, actors like the actor who plays Gregory is from a famous TV show that a lot of people watched when they were little, Everybody Hates Chris, so that was cool.

Shows that come out/come back this year I'm looking forward to:
Attack on Titan.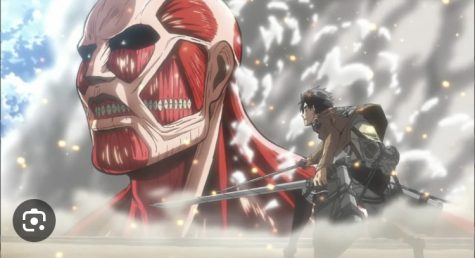 This show is genuinely, incredibly, genius. I still can't wrap my head around how tight the storyline is and how smart the plot and writing is. The plot ties together so well from earlier episodes that you probably won't be able to catch everything unless you watch the show about three times. The tiny hints at plot twists from episodes much earlier on are insane and Taylor Swift would definitely approve. It's basically all of her easter egg-filled music videos except animated, super depressing, and violent. 
The show also feels super realistic and even though it takes place in a world with circumstances so different from ours. This is because of how well-written the characters are. They are all so complicated and nuanced. The war they are in clearly affects them and though it's hard to watch, I'm so glad that their mental health struggles are shown because that's what actually happens when you go through trauma like that. Attack on Titan doesn't do that thing where characters go through immense trauma for shock value, are upset by it for maybe 5 minutes, and then are totally fine afterward. 
iSchool junior Mamadou Dia also believes Attack on Titan is truly a marvel: "The animation it's really good, like that's underselling it. It's always had really good animation but ever since it first came out. And the premise itself is so cool, it's kinda original for its time. I feel like it's one of the classics- the greats of anime. I like the fun and unique personalities. I feel like they are very expressive."
Queen Charlotte: A Bridgerton Story.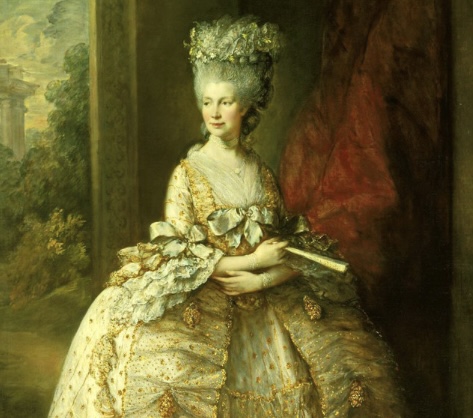 Even though I didn't mention season 2 of Bridgerton in my review of the best shows of 2022, season 2 truly was a blast to watch. In my opinion, it was much better than season 1, and there was so much growth in the plotline, the characters, their chemistry, the script, and more. I fell in love with Kate and Anthony as individual characters, and I loved the slow burn between them. The character Benedict is also incredible and deserves everything (that's not really relevant but please, tell me I'm wrong.). This upcoming series, Queen Charlotte: A Bridgerton Story is actually about the Queen and her relationship with the king and is a prequel to the Bridgerton series. Queen Charlotte is already a very interesting, entertaining, charismatic, and iconic character so I'm super excited to learn more about her past and the king!