BTS: the 7 members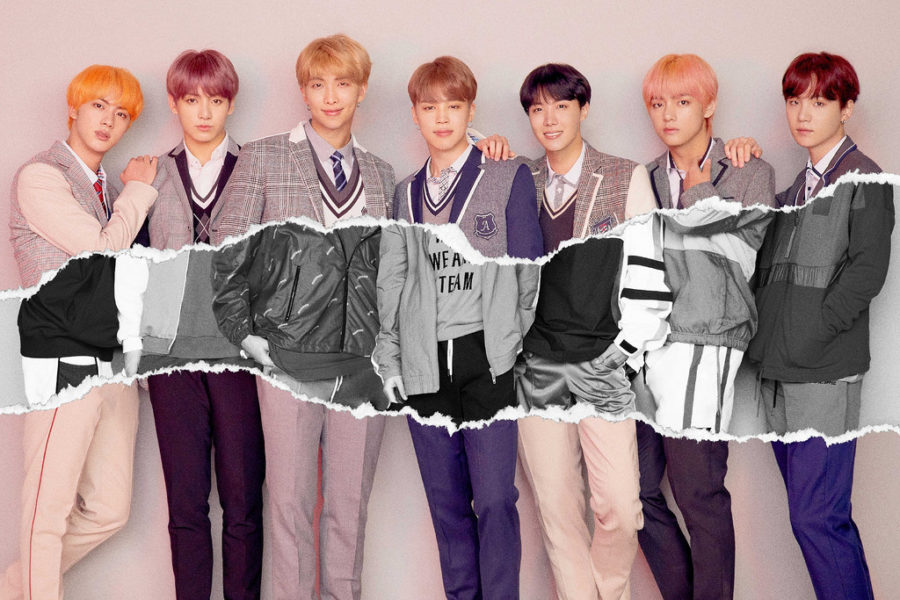 BTS, also known as the Bangtan Boys, is a seven-member South Korean boy band formed by Big Hit Entertainment. The seven members consist of Jin, J-Hope, Suga, Jimin, V, Jungkook and Rap Monster. The group debuted on June 12, in the year 2013 with the song "No More Dream" from  their first album,"2 Cool 4 Skool." It didn't take long for BTS to receive tons of support and encouragement from South Korean fans as they won the New Artist of the Year award at the 2013 Melon Music Awards, the first of many awards they would win. Before debuting, some of BTS' members had careers as underground performers. BTS became a sensation in the U.S. following their win of the Top Social Artist at the Billboard Music Awards on May 21, 2018.  This was a huge accomplishment as they were competing for this award alongside iconic artists such as: Justin Bieber and Selena Gomez. And in 2018, their latest album: "Love Yourself: Her" debuted and peaked at No. 7 on the Billboard 200 charts, making it the first K-Pop album to reach top 10 on the chart. It additionally made BTS the first Asian artists to debut within the top 10 on Billboard 200, since Filipino singer Charice's self-titled debut album arrived at No. 8 in 2010.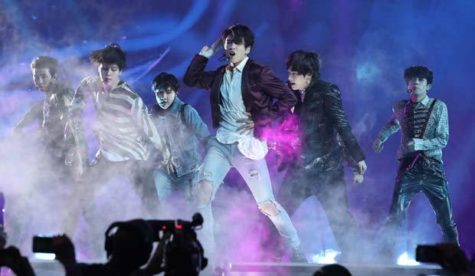 BTS performing "Fake Love," one of their top hit songs in May 2018 at the AMA Awards, where they received the Top Social Artist Award.But it doesn't come as a surprise thanks to the hardcore support from the group's army fanbase. The song "Fake Love" achieved a real time all-kill (#1 on all 6 major music charts: the Asia Artist Awards, Gaon Music Award, Golden Disc Awards, Korean Music Awards, Melon Awards, and MAMA Awards) in just 2 hours after release, and had 35.9 million views within 24 hours. This is a nation record for hitting such a stunning amount of views within one day of a music video release.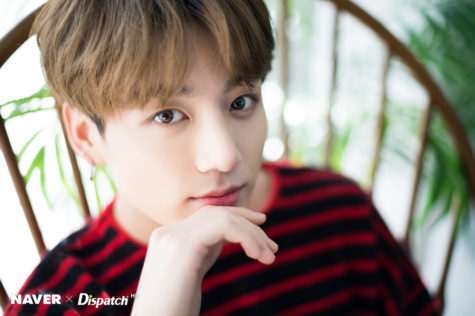 The youngest member of the group is Jungkook, whose real name is Jeon Jeong-guk, but is most well known as Kookie. He is the lead vocalist, dancer, and rapper. He's popular amongst the youth, and is known to uplift the audience during concerts with his rapping skills and dance moves. Jungkook is extremely talented, and this is the reason that despite being so young he has received a huge fan following as well as popularity not just in South Korea, but also worldwide.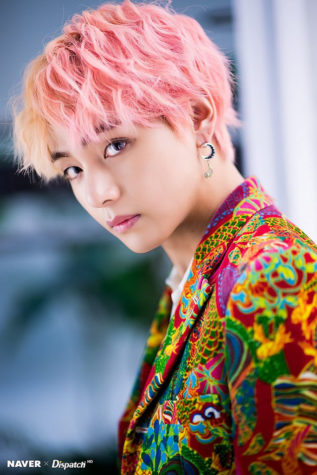 Kim Taehyung, popularly known as 'V,' is a vocalist, songwriter, and dancer from South Korea. He is particularly famous for being one of the main members of BTS. V also has a huge fan base within South Korea and internationally. This hip hop artist is known for his boyish charms and powerful vocals. He is responsible for creating and executing the band's hit singles, '2 Cool 4 Skool' and 'Boy in Luv,' and has over five million fans on his Twitter page as of 2017.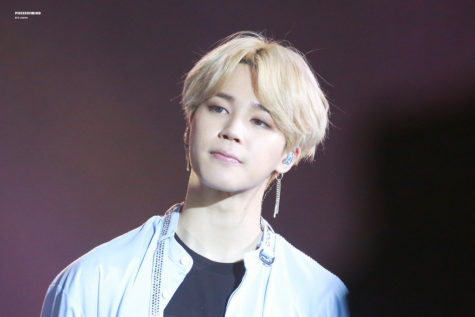 Park Jimin is better known monotonously as Jimin. He is a South Korean singer, dancer, and songwriter. Besides being part of BTS, he has released two solo tracks, "Lie" and "Serendipity." The song "Lie" was released in 2016 in his album Wings. It was described as stunning and dramatic, and conveying dark emotions that helped reflect the overall concept of the album.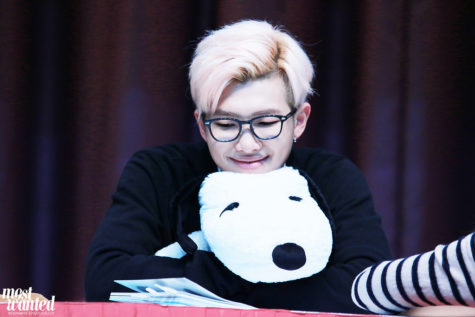 RM, formerly Rap Monster, is a famous South Korean rapper, songwriter, and producer. He is also popularly known as 'Rapmon' by his South Korean fans. After joining BTS, he became the leader of the group as well as the main rapper and songwriter. He has collaborated with some of the famous Korean and international rappers to produce music that has gone viral on the internet. His endorsements include 'K'hawah' coffee, and a number of South Korean products. He is a familiar face on South Korean television with his talk show, 'Hot Brain: Problematic Men' and has been featured in a number of magazines as one of South Korea's most promising rappers. He's active on social media and has a huge fan following.
Min Yoon-gi is a South Korean rapper, songwriter, and record producer. He has recorded several solo songs too. Yoon-gi started as an underground rapper, before joining BTS ' He has more than 60 songs to his credit. Since his debut with 'BTS,' Yoon-gi has remained an integral part of the group. He is a multi-talented person who can write, compose, and mix music. He is fondly called 'Suga' by his fans. He is the heartthrob of millions of music lovers all over the world.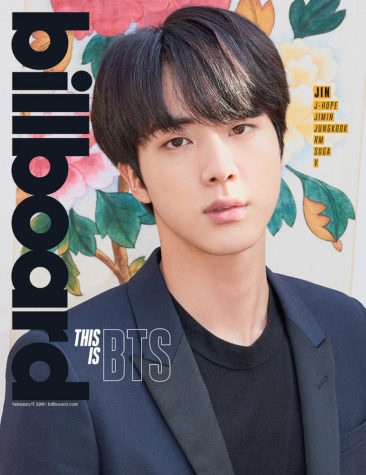 Kim Seok-Jin, better known by his stage name Jin, is a vocalist and the official visual of BTS. He is the oldest member. He is best known for his smooth and fascinating vocals in the group, and is considered to be one of the most handsome in the group.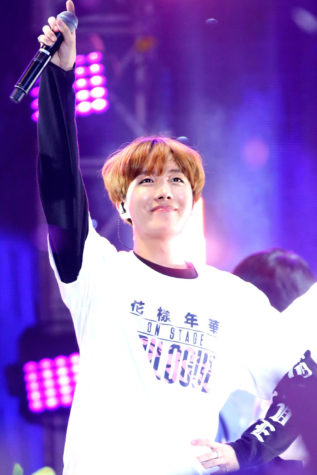 J-Hope, born as Jung Ho-seok, is a South Korean singer-songwriter, rapper, and dancer. J-Hope has made appearances in a variety shows including 'After School Club', 'American Hustle Life', 'Weekly Idol', and is considered a charming and funny guy in BTS.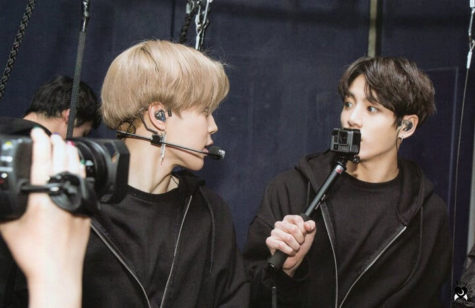 Each of the seven members of BTS has their fair share of writing credits littered throughout the group's discography, with rappers Suga and Rap Monster in particular gaining recognition as producers. The group had produced many of their songs, but has also, co-written the majority of their songs with Korean producer Pdogg and Slow Rabbit to create their distinct hip-hop-infused dance style.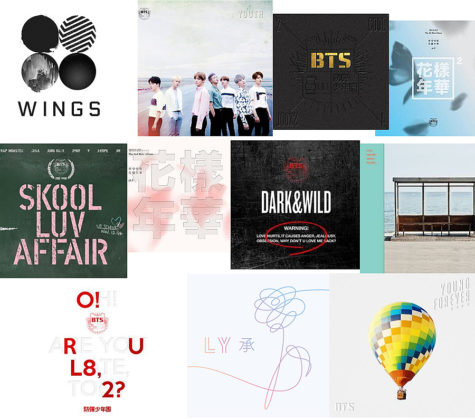 Each of BTS' album consists of a trilogy, presenting a story or theme to the audience. Aside from their full-length albums, 2014's Dark & Wild and this month's Wings, BTS' Korean discography has consisted of two EP trilogies. The beginning of their career was accompanied by the Skool trilogy: their debut album "2cool4skool", 2013's "O!RUL8,2?", and 2014's "Skool Luv Affair." The trilogy featured aggressive songs that related to the lives of students, and the hardships they faced. The 2015-16 trilogy, "The Most Beautiful Moment in Life" (Part 1, 2 and Epilogue albums) consisted of songs with more experimental sounds and more nuanced meanings that draw on the experiences of young adults.
About the Writer
Anna Lin, Reporter
Anna Lin is a freshman at NYC iSchool. She is a News, Features, and Sports reporter of iNews. She love writing and reads the news daily.