iSchool freshman breaks basketball record
On the same day that LeBron James broke the NBA all-time scoring record, a similar milestone occurred for the iSchool-Chelsea Lions. iSchool Freshman Kert Turley broke the iSchool-Chelsea Junior Varsity points record, finishing the game with 34 points, three assists, nine two-pointers, and one three-pointer. This is an incredible feat for JV basketball, especially when you realize that Kert is only a freshman! 
Turley was on fire all season. He averaged 22 points, five rebounds, and 2.5 assists per game. In 14 games he scored 81 two-pointers and 29 three-pointers. He kept a free throw average of 69%, made 72 rebounds, and got 35 assists. 
Turley was not only selected as an All-Star, but was also the highest-scoring freshman in the entirePSAL JV Basketball league. Finishing with 310 points, it's safe to say that Kert is definitely deserving of his All-Star title. 
In a statement after the game, Kert stated, "Thank you to NYC iSchool and the great Coach Dan Jones! I hope this motivates other students to join iSchool sports teams. Thank you also to PE Teacher Jabari for helping to keep me fit." 
Tr. Jabari spoke about Kert as a student, saying, "My experience teaching team players like Kurt has been very exciting and thrilling to watch. I've seen Kurt interact with other students in the class and he expresses a high energy with other students, and a strong morale." 
It takes a lot of time and effort to just appreciate and be able to play a sport like basketball, and the sport is also very difficult to get used to. Tr. Jabari talks about this, saying that they" can't say whether basketball is difficult or not as a sport, but I know the training for basketball can be pretty intense. Playing it just shows that you are very committed and are willing to go the extra mile with conditioning and training and strength building."
There are several young basketball stars in New York City who spend their time practicing for sports. Tr. Jabari says, "I have two students who come in very often to work on their handling skills. I could only imagine the way they are on the court because of the amount of attention they put into their control, their core, and their legs."
Basketball is a very competitive sport, and like Tr. Jabari says, it takes team players like Kert to help the team motivate and get excited about games. "I've noticed that basketball is the most popular sport among students. Everyone wants to leave the weight room just to play basketball," Tr. Jabari says. 
Another way that Turley shines on the Chelsea Basketball team is through his humbleness. He acknowledges that there are some things he needs to improve on that will make him better at the game of basketball and will benefit him as a whole. Turley says, "I think I need more assists and a better free-throw percentage. I'm happy with where I am in my playing skills but I think there are several ways I could get better at the sport."
Another skill every great player needs is to figure out how to silence the crowd. "Just practice and repetition, stuff like that helps a lot" says Turley. "Just like once you start, once I start playing good, I just focus, like it helps a lot." 
Turley accomplished such an incredible feat only hours before LeBron James surpassed  Kareem Abdul-Jabbar's record of 38,388 points. This just shows that crazy coincidences like this can really show how special these players are and how interesting they are to watch. 
Kert Turley is an overall incredible player and his stats back it up. He works hard for the team and is a great team player. He loves the game of basketball and he shows it. Both on the court and off the court he works hard to make his game sharp. He is an amazing player who does all he can to help the team win. Turley was a clutch player for the Lions the whole season. 
About the Contributors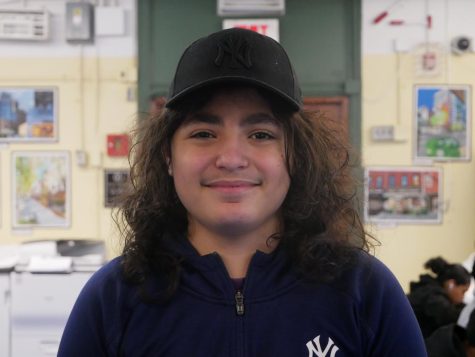 Micah Shapiro, Reporter
Micah Shapiro is a freshman at the iSchool, and an iNews Reporter. In his free time he likes to play and watch baseball, play video games and listen to...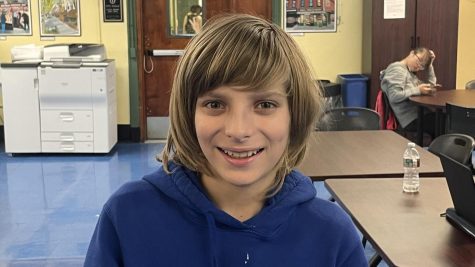 James Corradi, Reporter
James Corradi is a freshman at the iSchool. He loves sports, and he watches the New York Yankees, the New York Rangers and Liverpool F.C.. James also listens...