Beyond the face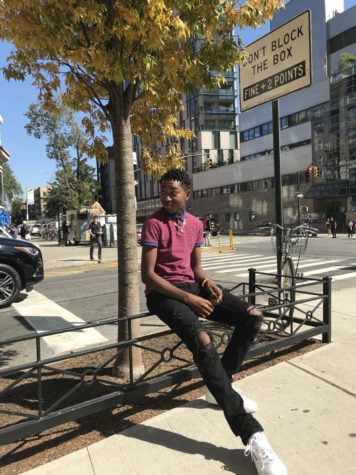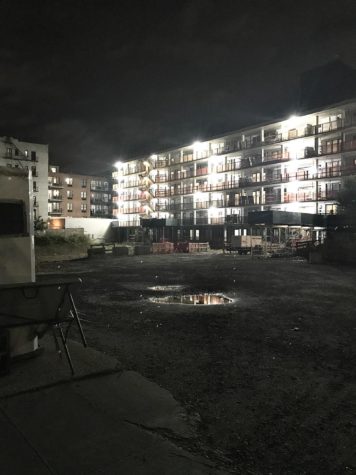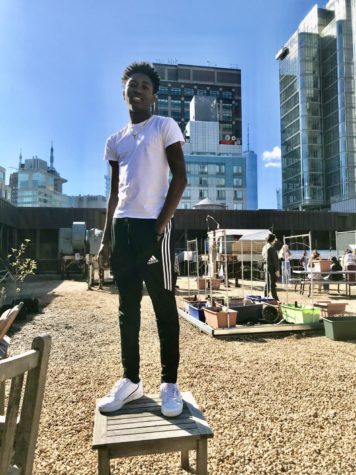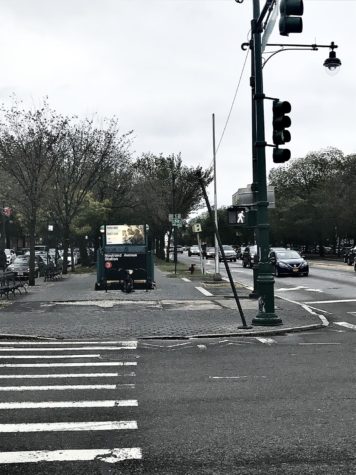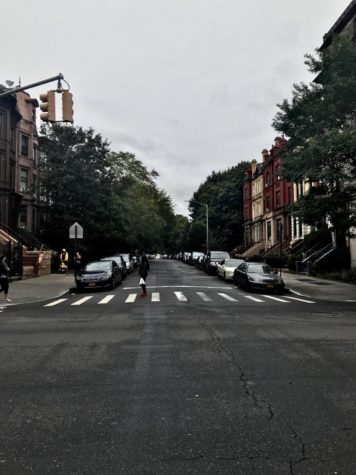 2nd photo: Malcolm X look-alike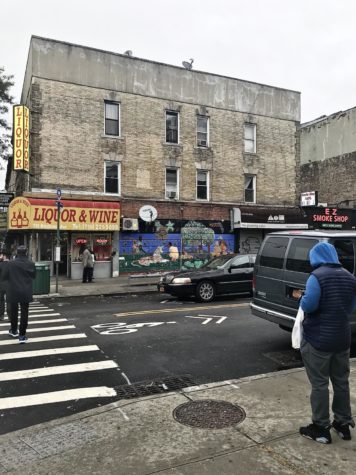 I believe that photography is more than just a way of communi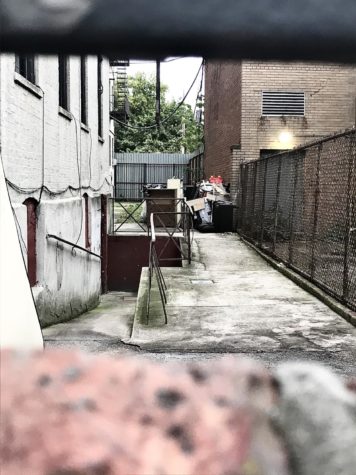 cation, it's also a form of knowledge. It helps to paint a picture of events, places, and people. In learning of how photos have impacted history and the different ways that photos can be used, my eyes have been opened and my perspective has been changed as a result. I no longer see photos as just a vivid visual representation but also as a story, looking beyond the fine print to observe the people, the lives that they lived, the message they represented, and the feelings they evoked. There's more to a photograph than what's visible, and I chose to display that in the selection of my photos. 
My first photo was chosen from our second week of photo taking. It consisted of a candid photo in the afternoon in the nearby Spring Street Park. I was sitting on a portion of the fence surrounding a newly planted tree. With my body stretched out, hands on my lap and glasses off, I squinted at a passerby on the other side of the road. As Tokiyo, my amazing partner, bent down to take her most fabulous photos, I was thinking about finding a way to show a different side of myself to the audience watching this photo. I didn't want the photo to be a posed, normal photo without an exciting background or a landscape photo with no detail. I wanted to be able to show an aspect of me and my life through photography that wasn't necessarily obvious, but was visible. You may notice that in the photo I don't seem to be the happiest of persons. I deliberately chose this facial expression because I didn't want to seem like another generic "candid" photo, and I was able to create these effects through lighting, the lower vantage point of the camera, and a little sharpening. 
My second photo was chosen from our third week of photo taking, which was to recreate a historical or famous photo. I chose Malcolm X, partially because he looks a little like me, but also because of how big of a figure he is in American history and the black community. He was also born to a Grenadian mother, sharing my heritage and culture. In his photo, he has his head tilted at an angle, his hand gripping his glass frames, and his eyes staring into the distance. With this photo, I wanted to be able to show the audience another side of me, more reserved, with a more classical, serious look. I was able to try and display this by dressing the part, as well as using flash to enhance lighting and sharpening the photo a little to become clearer. 
My third photo, or set of photos, was chosen from our fourth week of photo taking, which was the neighborhoods that I grew up in. These neighborhoods are special to me because they embody a lot of the experiences I had as a kid. I gained and lost friends, played and paraded, had snowball and water fights, first kisses, on these same streets. To be able to show such a big part of my childhood and show how the neighborhoods have slowly progressed and changed over time, is amazing. It also allows me to show another part of me- where I grew up, and how that influences me up to this day. I was able to take these photos by keeping the photo still to allow for more focus on the smaller aspects in the photo. 
My fourth and final photo was chosen from the sixth week of photo taking. In this photo, I stand on a small table, smiling triumphantly for the camera while the high-rise buildings stand in the background. I wanted this photo to be taken because I didn't have a photo that allowed the audience to be able to see the happier, more jovial side of me. Taking this photo allowed the audience to see more than one emotion, more than one side to the story about me. When I took this photo, I used the sharpen tool a lot to clear the image up.