The Champions League Final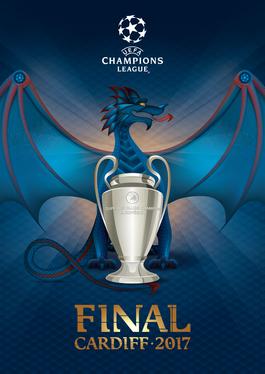 Hang on for a minute...we're trying to find some more stories you might like.
Saturday night in Wales will be about as good as it gets with Cardiff's Principality Stadium hosting Juventus and Real Madrid as they fight for the greatest prize in club football: The Champions League Trophy.
On one side there is Juventus, who is claimed to have the tightest defence in the competition. Three goals conceded in 12 games and its lastline being Gianluigi Buffon, the man who is making a very convincing case for greatest goalkeeper of all time.
Juventus's back three will surely consist of Giorgio Chiellini, Leonardo Bonucci, and Andrea Barzagli. Their strong and defensive midfield will feature Alex Sandro, Miralem Pjanic, Sami Khedira, and Dani Alves; and their attack will headline an outstanding Argentine duo consisting of Gonzalo Higuain, who will be facing his former team, and Paulo Dybala, the outstanding 23-year-old who is said to become future Ballon D'or (best player in the world) winner, along with Mario Mandzukic.
Facing them is Real Madrid who are playing their third Champions League final in four years, 11-time winners, and with the tournament all-time top scorer leading their attack. Cristiano Ronaldo has 103 Champions League goals to his name with 10 of them coming this season – the sixth straight season he's hit double figures. Ronaldo will be playing along Isco, who is replacing Bale who is still recovering from an injury, and Karim Benzema.
Behind them is arguably the world's currently best midfield consisting of Toni Kroos, Luka Modric, and Casemiro. And finally, their outstanding defensive line featuring Marcelo, the 29 year old who is playing as if he were a few years younger, Varane, Sergio Ramos, Madrid's captain, and Dani Carvajal, who is also considerably at the top of his game.
Despite the fact that the game will be played in Wales, the whole world will be watching. A few members of the iSchool community will certainly be among the millions of viewers.
Mr. Fitts, a geometry teacher at the iSchool, who has been following soccer for 11 years now, says that he'll "probably watch it." Although his favorite team, Tottenham Hotspurs, will not be playing in the game, he is still picking a favorite. "I'm not a huge Ronaldo fan, so I'm going with Juventus," he said, referring to Cristiano Ronaldo. But although he will be supporting Juventus, he predicts that the score will "probably be like 3-2 to Real Madrid."
Kamil Kuzminski, a senior who is part of the iSchool soccer team, will certainly be watching the big game. When asked which team he will be supporting, he reflexively blurted out: "Juventus all the way." He gives this reasoning because "It's kind of like boring seeing Real Madrid win all the time, so I'm going with Juventus."
Kamil's point is widely agreed among a worldwide spectrum. This will be Madrid's third appearance in just four seasons, and if they are capable of winning it this year, they will become the first team in history to achieve a back to back Champions League Final win. Critics are saying that the Champions League is not competitive anymore.
Freshman Zach Taylor is aware that Real Madrid will be the favorites in Saturday's matchup. "I'm going with Juventus cause they're the underdogs."
Luca Nicosia, who is also a freshman at the iSchool, agrees with Zach stating that "I want Juventus to win because I don't like Real Madrid."
In short, the match this upcoming Saturday is set to be a fierce one. Regardless of how the score of the game will go down, the iSchool community will be supporting Juventus until the final whistle blows.